Topanga Canyon, by Barbara Bryan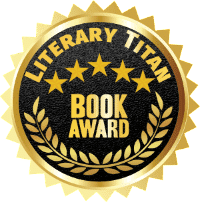 Matt, a teenage boy from Chicago, is exiled to his grandfather's horse ranch in Topanga, California by his alcoholic mother. There, he must learn to adapt to an alien lifestyle filled with strangers and animals he finds terrifying.
As Matt's new life unfolds and his love for horses grows, he realizes that his grandfather is in danger of losing his beloved ranch due to outstanding debts. Desperate to keep the ranch, his grandfather leases out one of the barns to an unscrupulous horse trainer named Robet Sinclair.
Matt soon witnesses the antiquated and brutal methods of training Sinclair uses on his Tennessee Walking Horses. Confronted by an unwillingness by everyone at the ranch to oppose Sinclair and his use of horse soring, Matt searches for a way to make the outside world aware of the horse's needless torture. With the help of his friend Aiel, they devise a plan to expose Sinclair and his brutal methods. But will the fury of the yearly Santa Ana winds ignite a devastating fire and give Sinclair his chance for revenge?
Topanga Canyon by Barbara Bryan weaves a tale that reignites the essential truth that we all intrinsically possess the courage to face the myriad of challenges in today's world and restores the knowledge that, through us, change is possible.


Atmosphere Press is a selective hybrid publisher founded in 2015 on the principles of Honesty, Transparency, Professionalism, Kindness, and Making Your Book Awesome. Our books have won dozens of awards and sold tens of thousands of copies. If you're interested in learning more, or seeking publication for your own work, please explore the links below.