The Playa Flamingo Writing Residency
in Costa Rica
Apply by February 28th, 2024 to Visit Here Summer 2024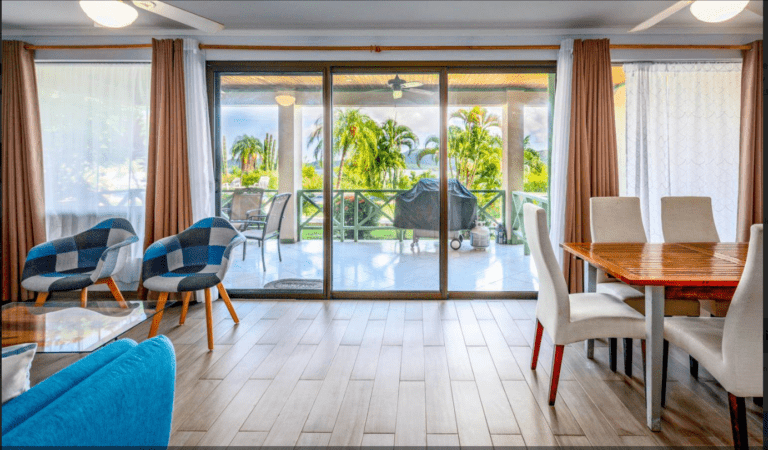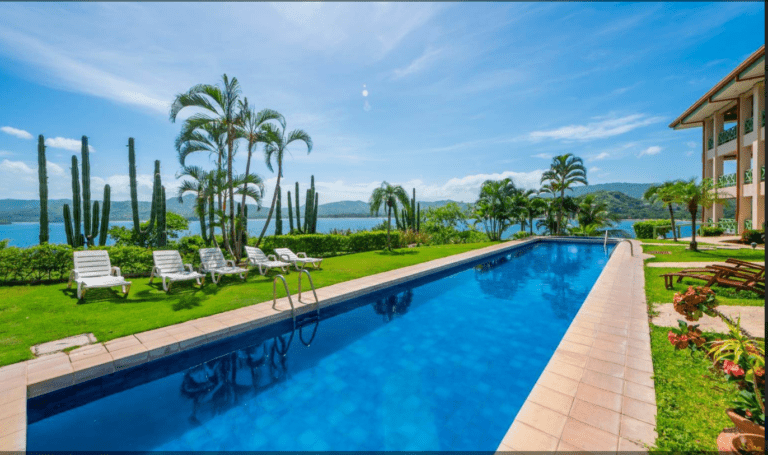 Really? A writing residence at the beach in Costa Rica? 
Yep, it's real! And it's as beautiful as it seems. The perfect place to relax and get some inspiration for your writing project.
How much does it cost? 
There are no fees, but you are responsible for travel expenses. We'll cover your lodging at this lovely place for up to five nights, but you have to get there and take care of yourself while in-country.
When is it?
Flexible dates from May to August. If you are selected, we'll work with you on finding a 5-day period that works.
What's the situation with the Editorial Coaching?
While you're at the condo, you'll have 1-2 video or phone meetings with an Atmosphere Press editor to discuss your project and what you're working on.
What is Atmosphere Press?
Atmosphere Press is an author-friendly publisher who publish books in all genres. Their authors have won bunches of recognition, and they've sold tens of thousands of books across six continents (sorry, Antarctica). Their mission is to serve authors regardless of their publishing goals, and they're sponsoring this residency to do just that.
What are the selection requirements? Do I have to be working on a specific project?
We're looking for motivated writers who we think will take a promising voice to a new level through access to a new place, some beauty, and a different culture and language. As for a specific project, not necessarily, but we do find that having an active project helps refine the focus and make the time most worthwhile.
What amenities come with the condo?
Semi-private beach access (just down the stairs!), a shared pool, free wifi, washer and dryer, coffee, a fully equipped kitchen, beach chairs, towels, free parking, a grocery store and restaurants (and the beautiful Playa Flamingo) within walking distance.
Can I have a +1? Do I need one? Should they be a writer?
You're permitted to have a +1, but you certainly don't need one. If your +1 is also a creative who will benefit from the space, though, all the better!
Do I need a passport? What currency is used in Costa Rica? Do I need a rental car? Do I need to speak Spanish? 
Yes, a passport is required. We recommend that you already have one of these before applying, though if you're getting one soon, that's okay, too. Costa Ricans (Ticos and Ticas!) use Colones, but USD via card is accepted virtually everywhere in Playa Flamingo and the surrounding areas. You can certainly get an airport transfer (the Liberia airport is one hour away), but having a rental car does make exploring easier. There's a good bit of English in the area, so you will be fine without Spanish. But if you want to practice Spanish, we highly recommend it! 
Are there actually parrot sounds?
Yes! The trees outside the condo are frequented by flocks of parrots. But we really love the kiskadees—they'll greet you every morning! 
What if I have other questions?
Please email lisa@atmospherepress.com with any further questions!
Our 2023 Winner: Ebony Stewart
Ebony Stewart is an international touring interdisciplinary poet, writer, and performance artist. Her work speaks to the Black experience, with emphasis on gender, sexuality, womanhood, queer-positivity, and race, with the hopes to be relatable, remove shame, heal minds, encourage dialogue, and inspire folks in marginalized communities. 
As one of the most decorated poets in Texas, Ebony is a respected coach & mentor, one of the top touring poets in the country, and the 2017 Woman of the World Poetry Slam Champion. She has shared stages with many prestigious figures in the artist world such as, the late-Amiri Baraka, Carmen Carerra, Marsha Ambrosius, Patricia Smith, Rudy Francisco, Ariana Brown, Lupe Mendez, and so many more. She has performed in 49 states, at over 200 colleges and universities across the country, as well as featured internationally in Canada, Australia, and Ghana – with her first residency being in Costa Rica for the Playa Flamingo Writing Residency by Atmosphere Press. 
She is the author of BloodFresh, Home.Girl.Hood., and Love Letters to Balled Fists. Her work has been featured in Button Poetry, AfroPunk, For Harriet,  Teen Vogue, The Texas Observer, Houston Public Media, The BreakBeat Poets Vol. 2: Black Girl Magic, 2021 Colorism Healing Writing Contest, Write About Now Poetry, plus countless others.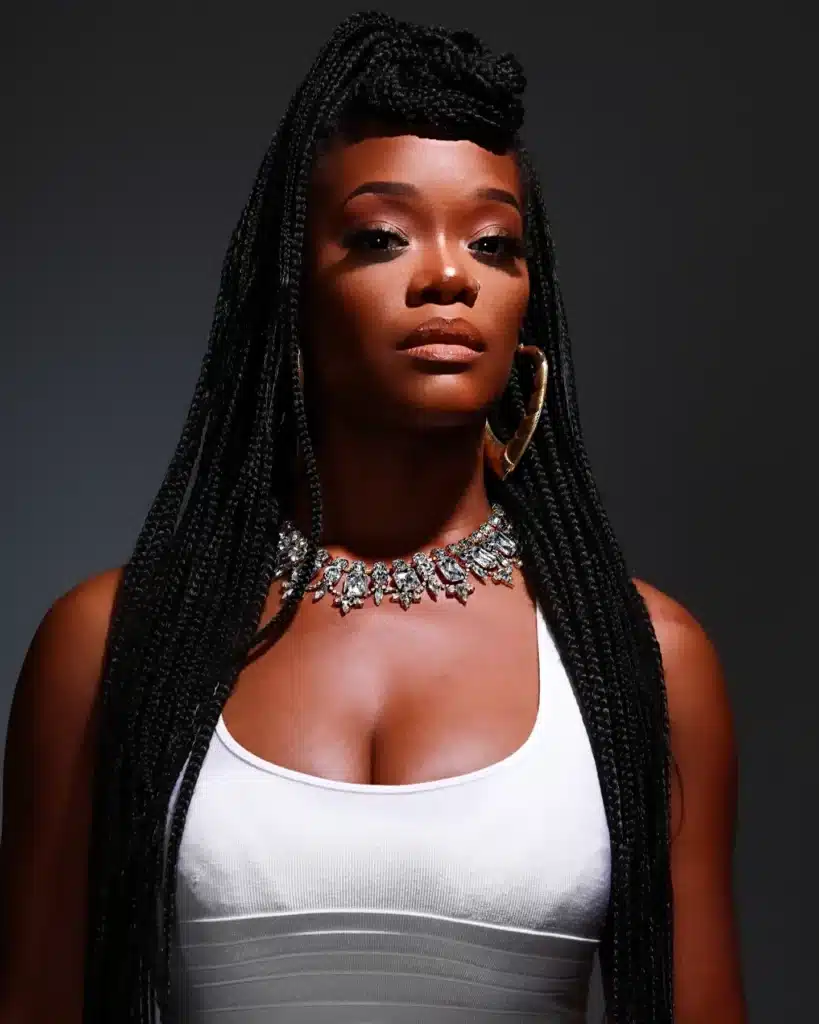 As a playwright, Ebony's one woman shows, Hunger and Ocean, have received B. Iden Payne Awards & the David Mark Cohen New Play Award.
Ebony is also a mental health advocate and former sexual health educator. With her recent Master's in Clinical Social Work, she is also soon, the hood's favorite therapist.
1. Costa Rica has no standing army
President José Figueres Ferrer abolished the armed forces on December 1, 1948, following the end of a civil war. Since then, Costa Rica does not have a standing army.
2. Costa Rica makes up 5% of the earth's biodiversity
Though Costa Rica contributes to only 0.03% of the earth's surface, it is home to more than 500,000 species. This accounts for nearly 5% of the species found worldwide.
3. Over 25% of the national territory is marked for conservation
Costa Rica has more than half a million acres of land designated as protected areas, including 30 national parks, 19 reserves, and 58 wildlife refuges.
4. Around 99% of the electricity is generated from renewable energy
A frontrunner in renewable energy, 99% of the energy output of Costa Rica is through renewable energy. While hydroelectricity is the largest source, other sources include wind, solar, geothermal, and biomass.
5. Costa has a stable democracy
Presidents are elected every four years, and they aren't allowed to run for immediate re-election. So, a new person every four years, and no dictators.
6. Pura Vida!
"Pura Vida" (translated literally as "pure life") is the de facto national phrase. People say it as a greeting, as you're welcome, as any number of other expressions. It also means to take your time, relax, and enjoy life.
7. One of the 5 blue zones of the world
The Nicoya Peninsula is recognized as one of the world's five blue zones. A blue zone is an area where inhabitants enjoy a healthy, happy, and extraordinarily long life. The residents of these areas often live beyond 100 years of age.
8. It's not an island
Lol.
Apply by February 28th, 2024 to Visit Here Summer 2024