Because you don't have to take our word for it. Whether our authors are young or old, experienced or new to this, you can see here what they thought about working with Atmosphere.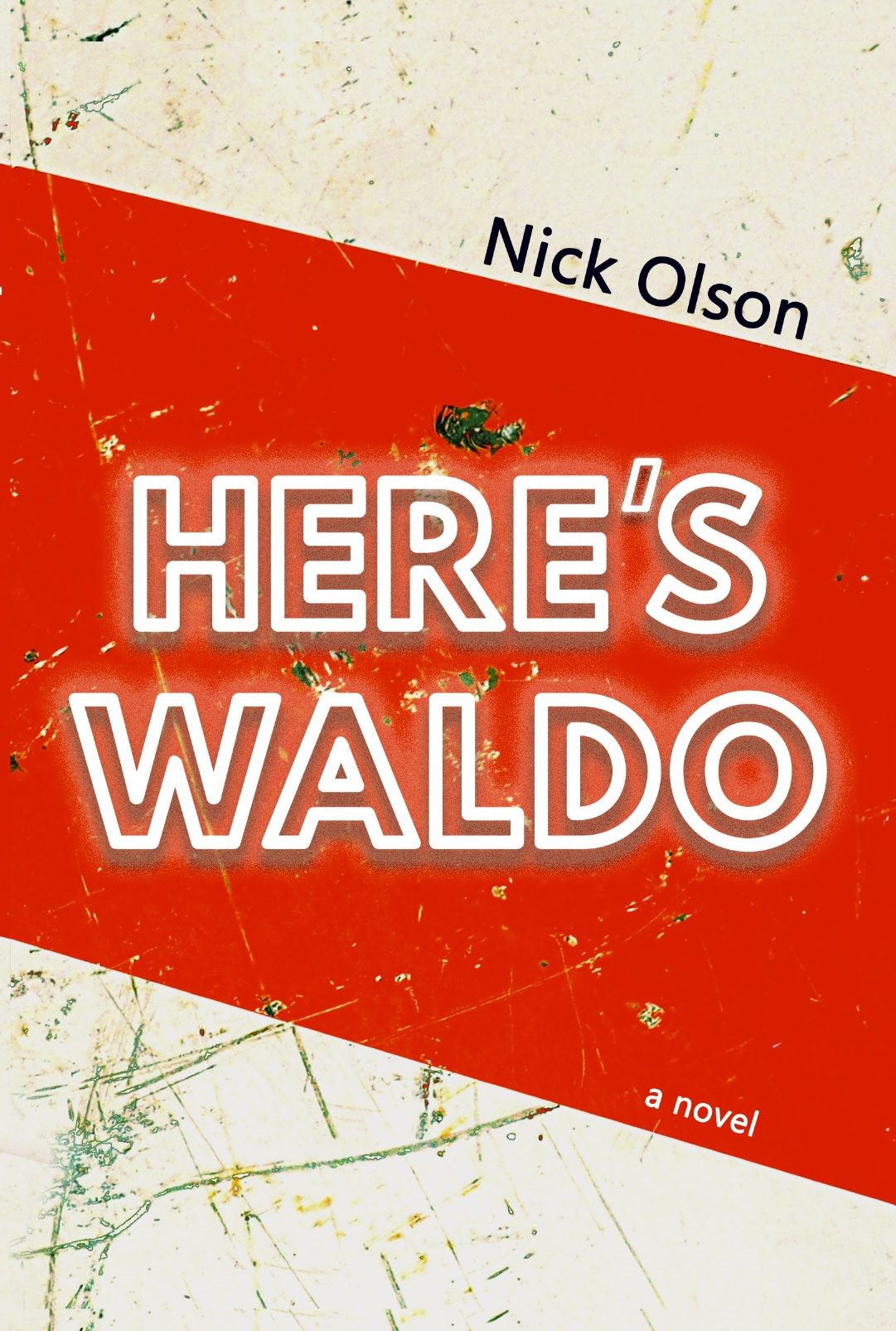 From Nick Olson author of Here's Waldo
My experience with Atmosphere Press has been wildly positive from start to finish. Here's Waldo is my first novel, and it's something I'd been working on for six years, something I put all of myself into, so I wanted it to be just right when it finally came into the world. I'd gone the traditional route with it at first, landed an agent and shopped the book around, but after a year of no progress and not feeling like a priority, I dropped the agent and decided to go another route. Within two months of having my book accepted for publication and signing the contract with Atmosphere Press, edits were done, the book cover was finalized (and fantastic), and it was already listed for pre-order on Amazon, Barnes & Noble, Target, and thanks to IndieBound it's even listed with some of my favorite indie bookstores around the country. 
Nick Courtright truly championed my book, immediately "got it," and worked incredibly hard to get everything just right. One of Atmosphere's credos is that they're putting the power not in the hands of the publisher, but in the hands of the writer, where it belongs, and that truly shows. Whether it was Nick going out of his way to make this book shine, editor Kyle McCord giving me some of the most insightful and useful notes I've ever received, or the rest of the staff getting this thing listed as far and wide as they could, my experience with Atmosphere Press has been absolutely stellar. This is how publishing should be, and I'm very glad that I went with them for my debut. My baby is in good hands!
From Daphne Birkmyer author of COMFREY, WYOMING: Marcela's Army
I was hesitant to let go of the constraint of the formal query letter, written just so to snare an agent—an agent who would try to pitch my book to a traditional publisher—a traditional publisher who would dictate the particulars of my book. One agent suggested I change my title and cut a hundred pages, two others asked for my full manuscript and never got back to me. When I complained to author friends this was taking a very long time, they laughed and said—try years and years. They said be prepared to give up a lot of control to the agent and publisher because they hold all the cards if you're a new author trying to break through.
I get it. In the competitive world of publishing and book promotions, the number of authors and manuscripts far outweigh the number of agents and their readers. One reader told me the agent she worked for routinely purged her email of query letters whenever there got to be too many. It may be that you sink your heart and soul into a query letter and it never even gets seen.
But I now consider my impatience a blessing. If I had become locked into a yearlong contract with an agent, there is no guarantee that agent would have found a publisher. I could have cooled my heels for a year before being released back into a pool of tens of thousands of authors also looking for representation.
Fortune smiled on me when I found Nick Courtright and Atmosphere Press.  Working with Nick's team of experts, I have been able to get my book to market. I felt welcomed, heard and respected. The editor assigned to me was immensely helpful. The cover designer worked with me to come up with a cover exactly as I had envisioned it. Nick guided the process, responding to my questions quickly, thoroughly, and with warmth and humor.
I could not be happier I chose to work with Atmosphere Press, and I intend to work with them for the next book in my series.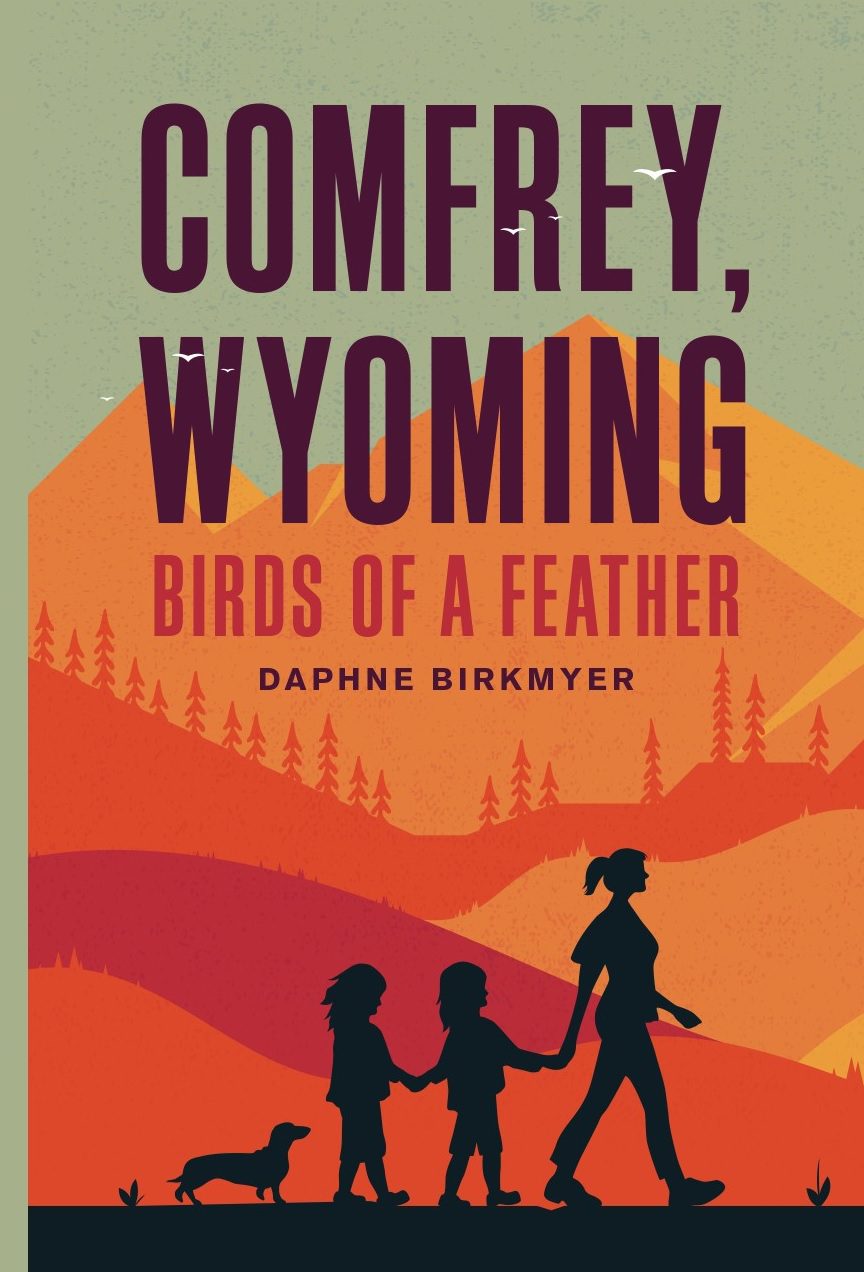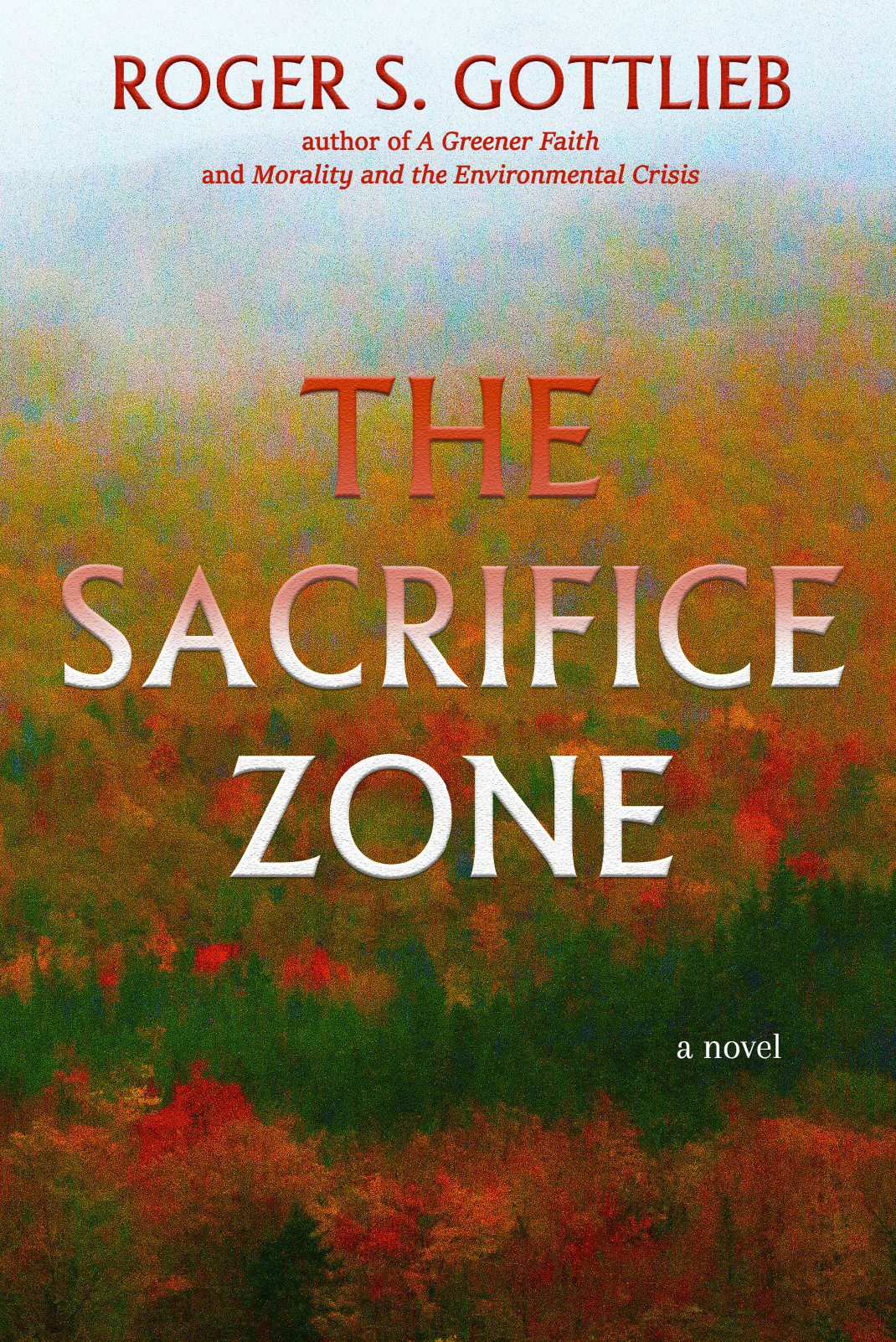 From Roger S. Gottlieb author of The Sacrifice Zone
Atmosphere Press offered highly skilled editorial advice, copy editing and proofreading, quick and forthright communication, and produced a physically beautiful book and digital image. I've published with some major publishers, including Oxford and Cambridge University Presses, Routledge, and Rowman and Littlefield and I would say Atmosphere's treatment of authors and competence are up there with the best.
From Sharon Whitehill author of A Dream of Wide Water
Having worked with many a publisher, both in my professorial career and now in my avocation as memoirist and poet, I can say with perfect truth that Atmosphere Press takes the prize. For the first time ever, I've had competent, useful editorial help—in itself a phenomenon worthy of mention. Consistently supportive, insightful, and efficient, Nick Courtright and his staff leave no literary or practical stone unturned.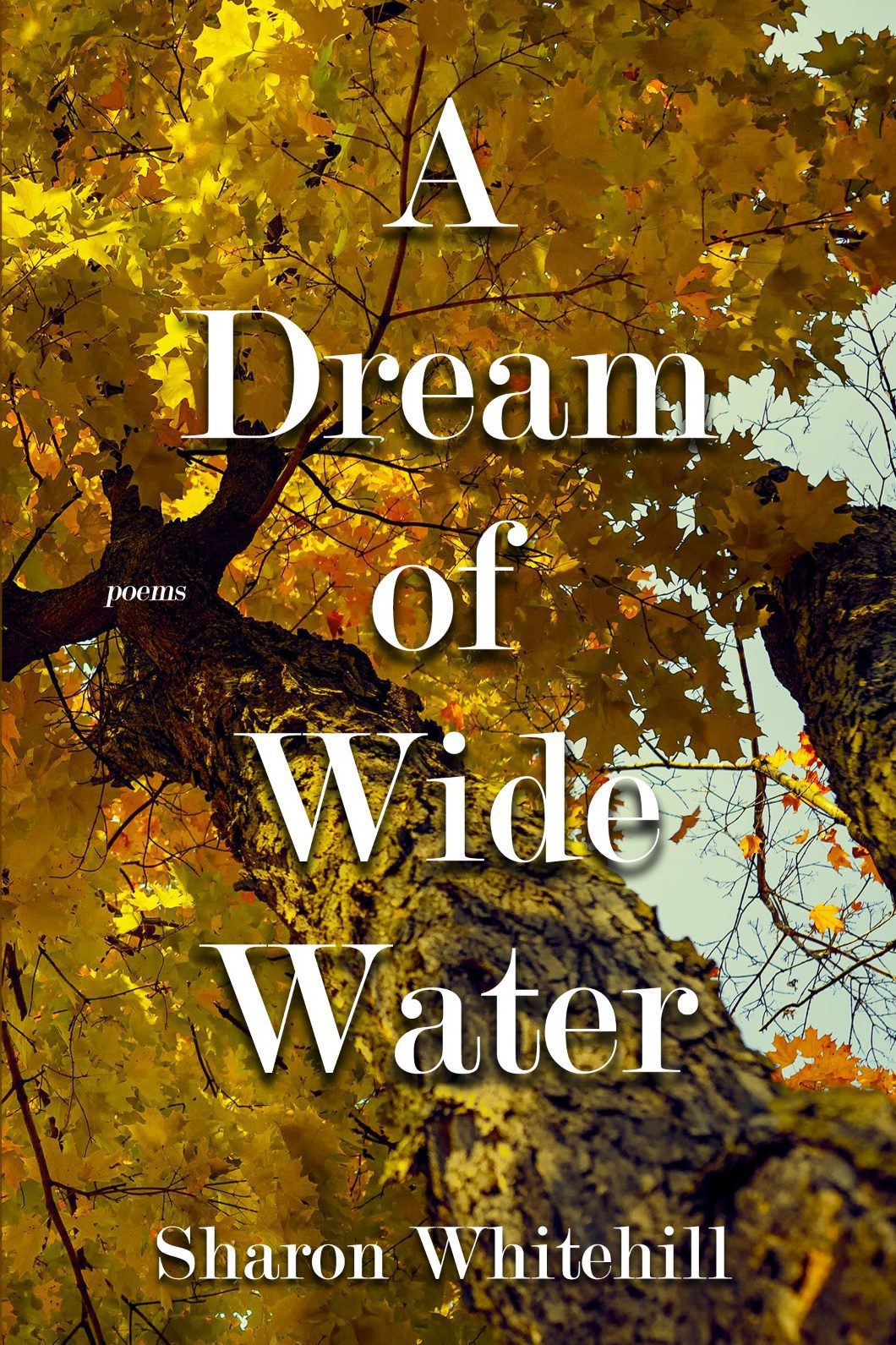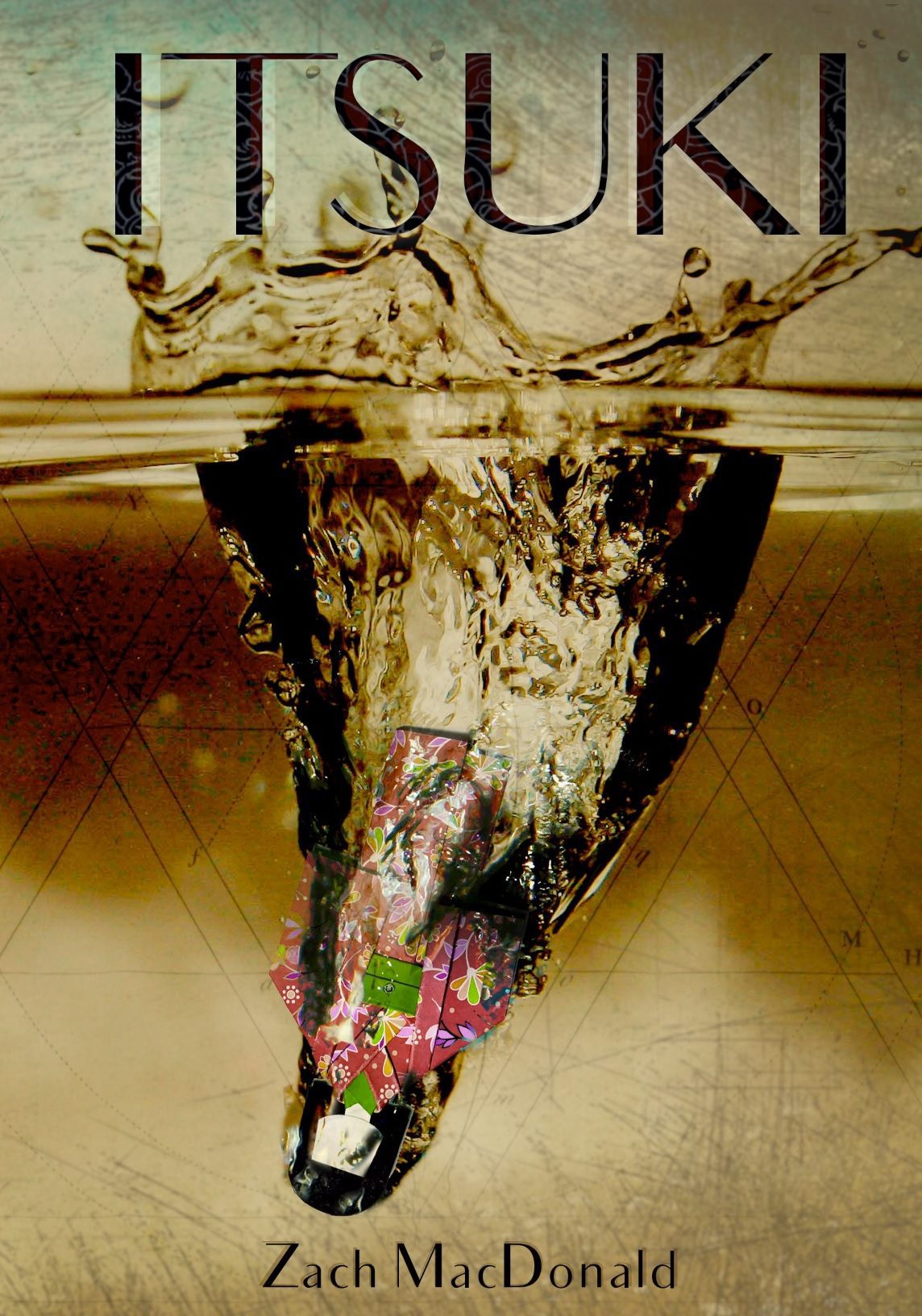 From Zach MacDonald author of Itsuki
With this being the first novel that I was looking to put out into the world, I wasn't yet sure what direction to take when Atmosphere Press offered to be my publisher. After my first call with Nick Courtright, who was personable, open, and genuinely knew my book, I felt confident that this was the right choice for me. 
Nick paired me with an excellent developmental editor, Kyle McCord. I valued Kyle's insight into my characters and the plot, and our discussions thereof were some of the most rewarding and enjoyable parts of the whole process. He offered great advice and provided his full reasoning alongside all editing suggestions, ultimately leaving it to me to proceed as I best saw fit. With Kyle's help, I believe my book became much stronger than when I first submitted the manuscript.
For the cover, Nick encouraged me to send along any ideas or preferences I had for it, which he passed on to the artist. What the artist came back with was better looking than anything I'd envisioned, yet captured the essence and feel that I was hoping for. I'm more than pleased with both the front and back covers of the novel. 
Throughout the whole process, Nick stayed in touch, guiding me from one stage to the next, always responding promptly when anything came up, and embodying Atmosphere's stated mission of honesty, transparency, professionalism and kindness. I felt consistently in control of my work, while being supported by a conscientious and committed team. I'm very glad to have partnered with Atmosphere on this journey.
From Dan Nelson author of Minnesota
As a seasoned (read "old") author of academic tomes, I'd accumulated substantial experience with diffident publishers, non-caring and careless editors, and bizarre contractual binds enough to leave anyone's head needing serious therapy. Hence, when a trusted colleague and de-facto mentor, Barry D. Amis, reported to me his positive experiences with Atmosphere Press, I was more than curious when exploring potential publishers for my long-in-gestation second volume of poetry.
Reading online about their bold new vision for publishing, and then speaking directly with Atmosphere's founder and executive editor Nick Courtright, plus chatting online and via phone calls with a few of the firm's authors, convinced me that Barry was correct. This was the place for MINNESOTA and OTHER POEMS.  Accommodating is the word that I've used most often to describe my experience with Atmosphere, not to mention supportive and encouraging.  Since my collection of poetry has accompanying illustrations by Jarett Walen, there were a few complexities, all handled readily by Nick with admirable good cheer. And, as a highly regarded poet himself, Nick really wants to make the genre work in publication. As an editor on my project, Nick assigned Kyle McCord, also a published poet, whose ability to sense what I needed was gentle guidance and suggestion to bring out thematic consistency in the collection. Much appreciated!
In short, I could not be more pleased with my decision to follow in the footsteps of Barry Amis and go with Atmosphere.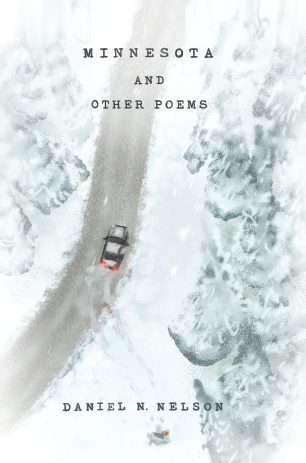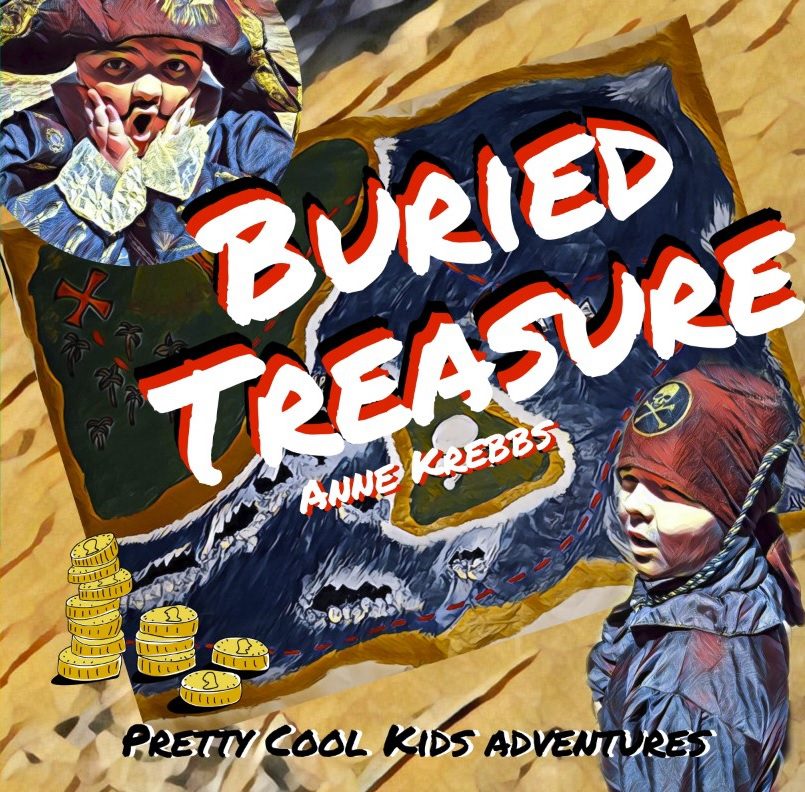 From Anne Krebbs  author of Buried Treasure
"Nick and the crew at Atmosphere Press have been completely amazing at helping me achieve my dream of becoming a published children's book author.  His professionalism and dedication to the vision I sent him has gone above and beyond my expectations.  I can't wait to start on my next book!  I encourage you to take your next step with Atmosphere Press as well."
From Barb Braendlein author of Olive
"Holding my book in my hands was an experience I dreamed about for years. And while I had been prepared for and received my share of rejections when I took to writing, nothing prepared me for what it would be like to work with a truly exceptional publisher! At every step of the process, Atmosphere Press demonstrated their experience, skill, and passion, and to have all of that working hard for me as an author was an amazing experience. Nick is a brilliant combination of professional and kind. He connected me with an editor I loved working with, and with a cover artist who brought my vision for the book to life. I cannot say enough good things about Atmosphere Press!"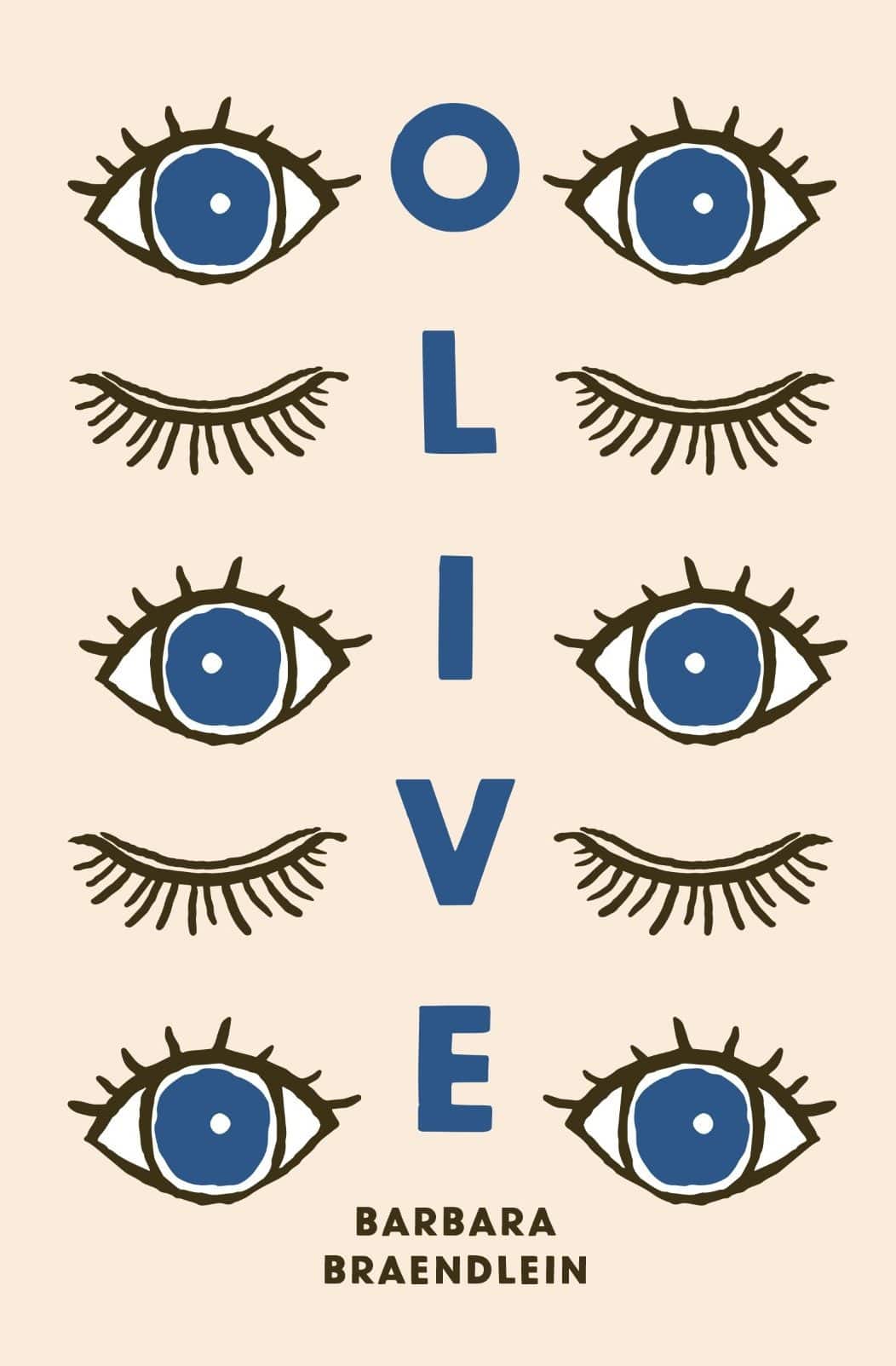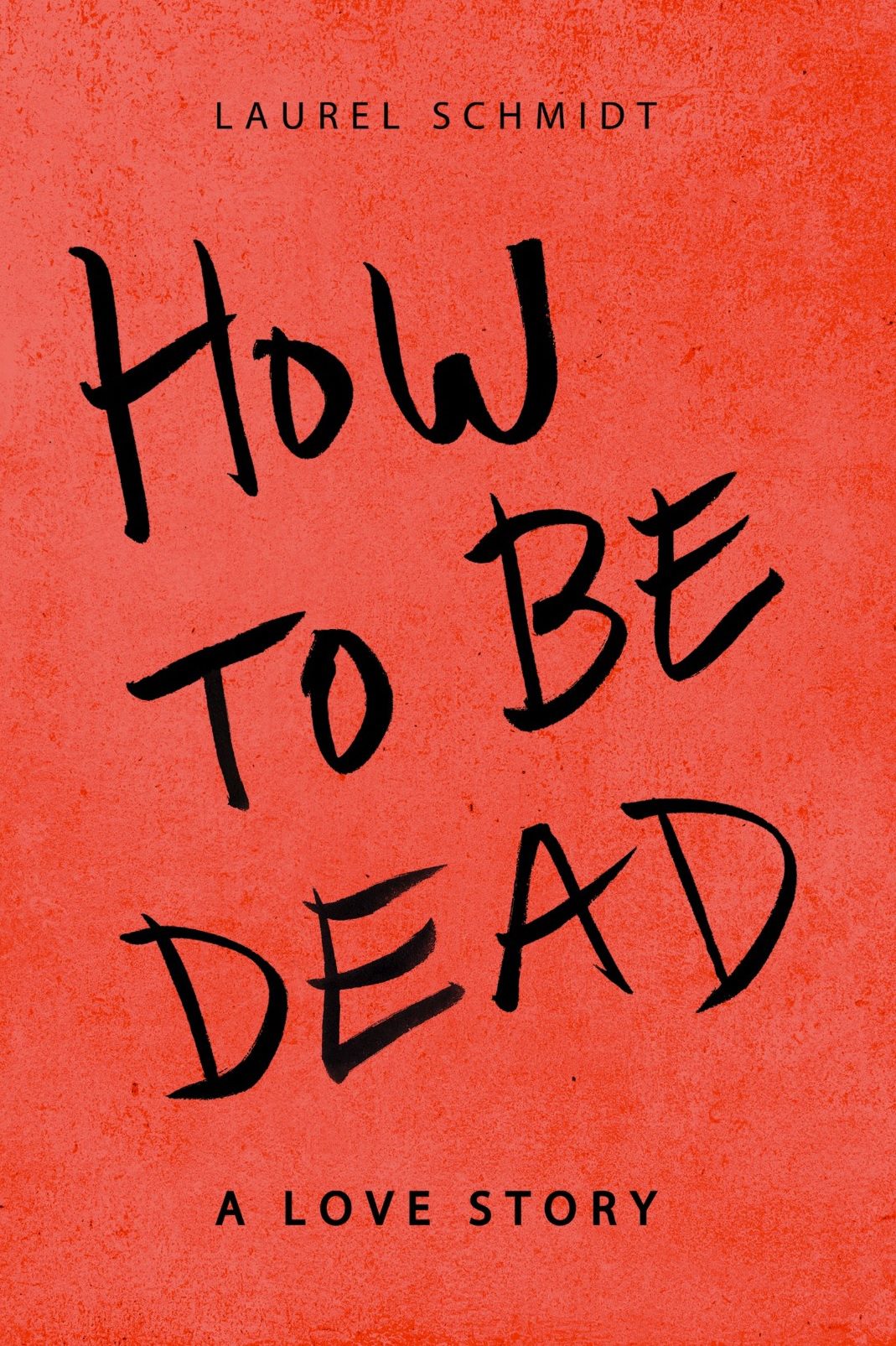 From Laurel Schmidt author of How to Be Dead: A Love Story
I want you to know that the editing process with Kyle was surprising–he takes a minimalist approach, making a few comments or asking broad questions that really made me think. As an editor, Kyle clearly understood that the right observation was like pulling a thread in a tapestry. It had consequences throughout the entire manuscript. He was also available throughout the process, for any query, big or small. His answers were prompt and thorough, including examples to illustrate his point if necessary. Everything Kyle did was incredibly helpful in shaping the final story and yet I feel full ownership. And he has a very positive voice. So I can say without hesitation that I loved the whole experience.
From Nicole Zelniker author of Letters I'll Never Send
The writing process is so intimidating, and Atmosphere Press makes it just a tiny bit less stressful. Atmosphere Press walks you through everything – from editing to post-publishing – and really take your opinions as the author into consideration. I worked primarily with Nick Courtright and Cammie Finch, and they were both super supportive. I would definitely recommend them to any author, new to publishing or not."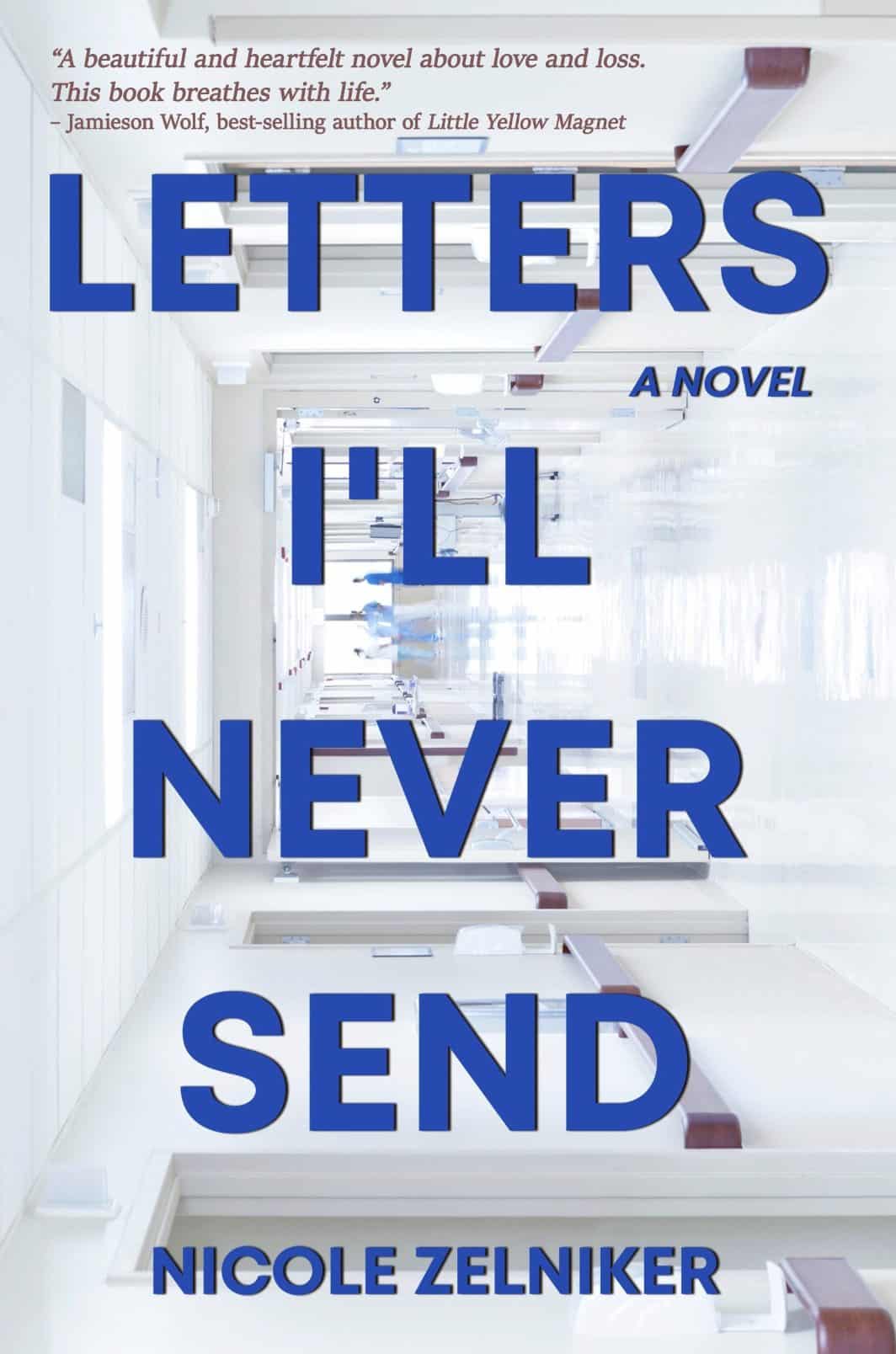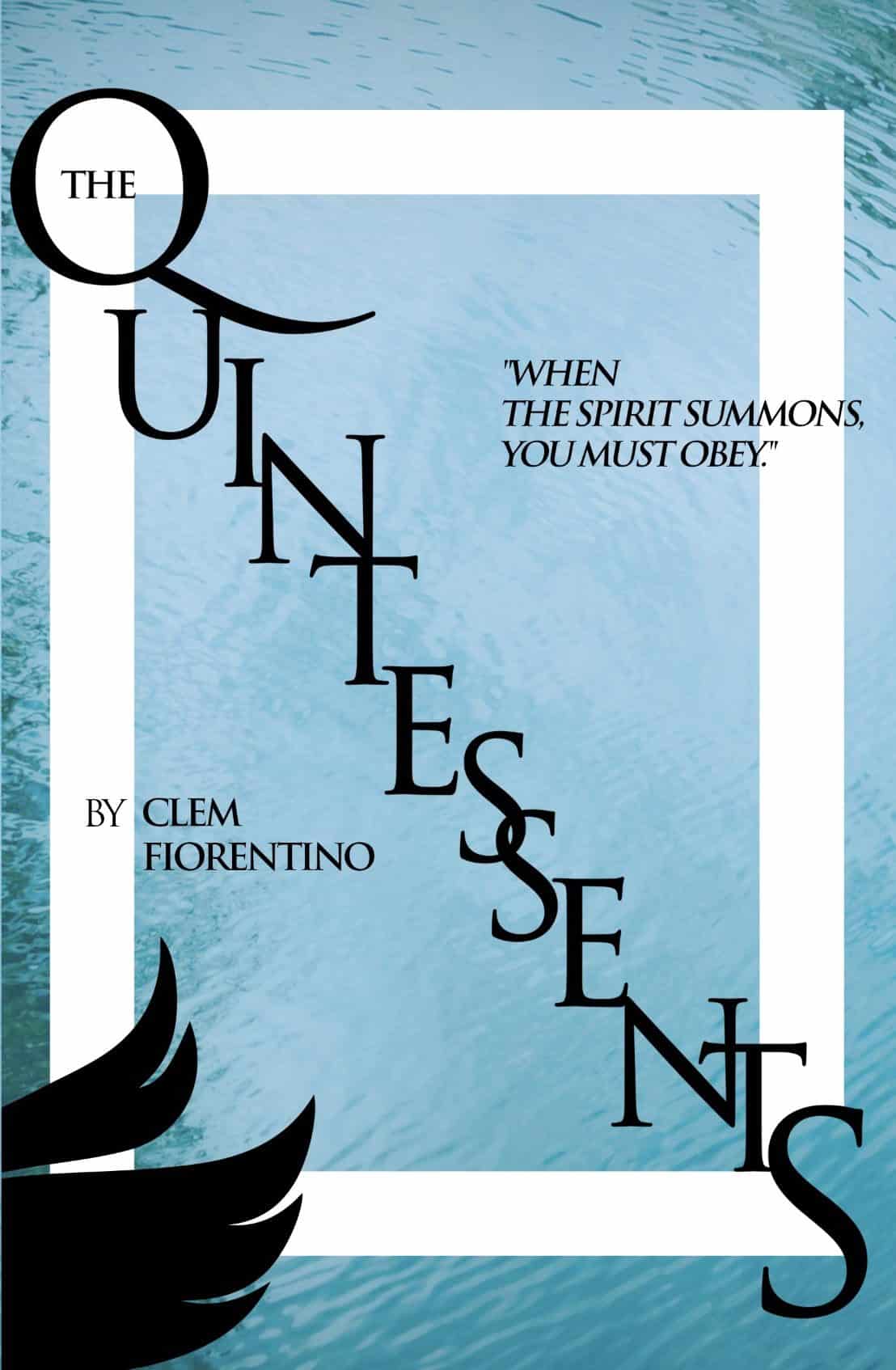 From Clem Fiorentino  author of The Quintessents
Wow! What can I say? "The Quintessents" by Clem Fiorentino was a 1,000-page manuscript. They didn't blink.
And now, more than 140,000 words later, I am speechless. Perhaps the greatest compliment I could give these guys.  I am humbled. Overwhelmed. And yes, blessed to have found them and for their decision to work with me on my opus.
There are no words to describe their consummate professionalism and outright wizardry. The whole experience was stunning and staggering. And this book is nothing short of awesome.
And, lest we forget, the unabashed enthusiasm displayed by Nick, the publisher, and Kyle, the editor, each of whom "grooved" to vastly different elements and characters. Nick was attracted to the five formidable female protagonists and Kyle thought I should have started out with more emphasis on Michael, the neurotic "Touch Healer" and his relationship with Annie. Everyone, of course, loved Twyla.   
Bottom line, Atmosphere Press is the place to be. Go for it!!!!!
From Hans Krichels author of Willie Knows Who Done It
Who woulda thunk it? After many years of publishing stuff up here in Maine – news reports, weird stories, letters-to-editors, the occasional screed, and even a few of my story-poems – an old friend put me in touch with Nick Courtright, and it took Nick down there in Texas, along with his most excellent editor, Alexis Kale, to recognize the cumulative value in a collection of these writings – Reports from the Byways of Maine, as they came to be called.
What struck me most about Nick, and then Alexis, was the enthusiasm in their approach to this project. I raised my kids to value that above all else, enthusiasm (literally: from the gods). Basking in that, I encountered a degree of editorial excellence rare in the world today. How many slip-ups, errors and awkward moments did I discover on my own only to find that Alex had beaten me to the punch? How many suggestions did I resist and fume at in my treehouse (ya' gotta read the book) only to wind up nodding my head and relishing the changes?
So thank you to Nick and to Alex and to all the good folks down there at Atmosphere Press. And a final thanks to Nick for the book design itself. He really is good at that stuff. I fought him tooth and nail on the colors, preferring greens and blues to the purples and oranges of his choosing. And then Fall came to the woodlands of Maine, and the leaves on my great oak tree turned to a burnished orange, and I thanked Nick for the freshness of his vision.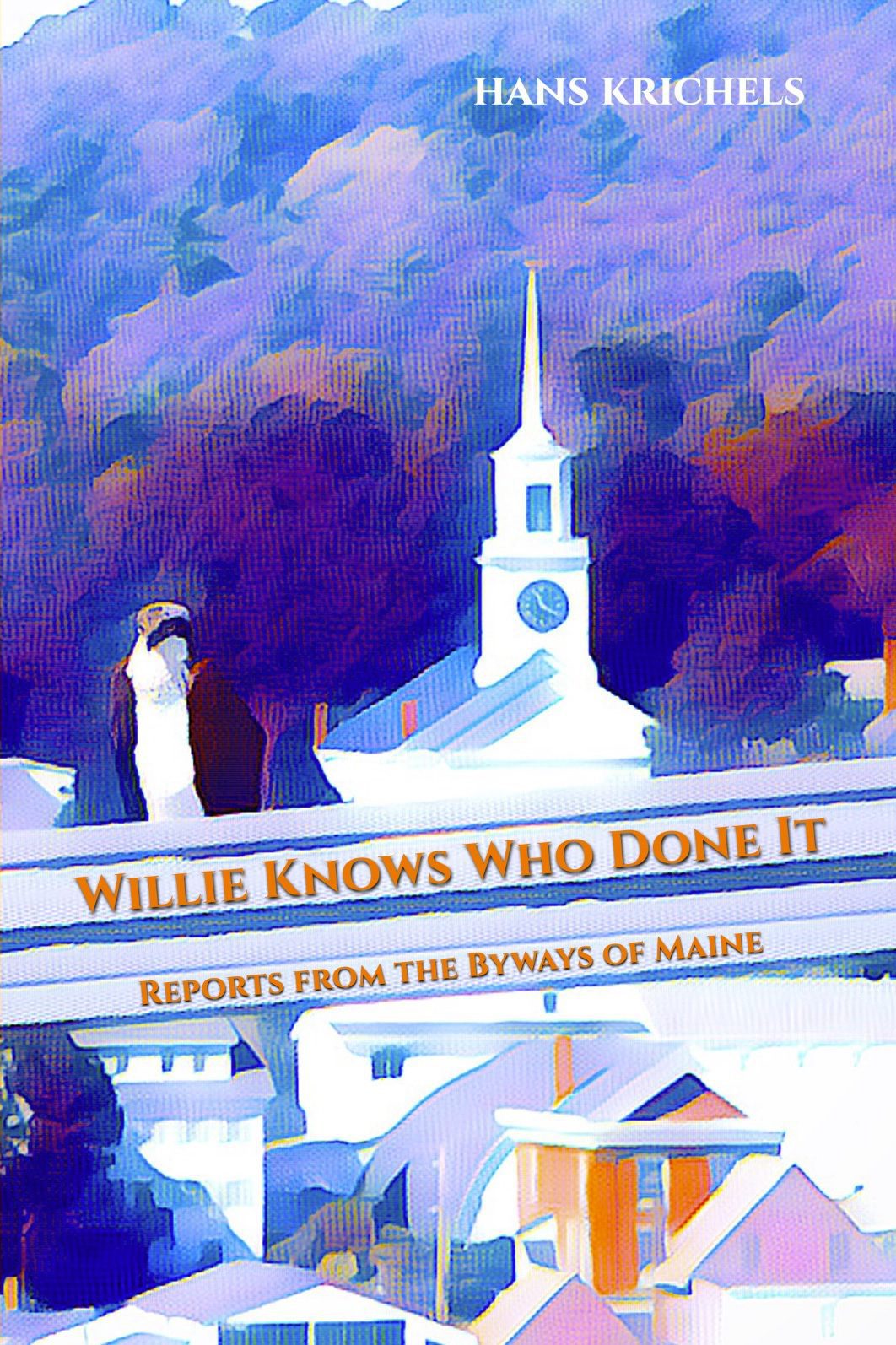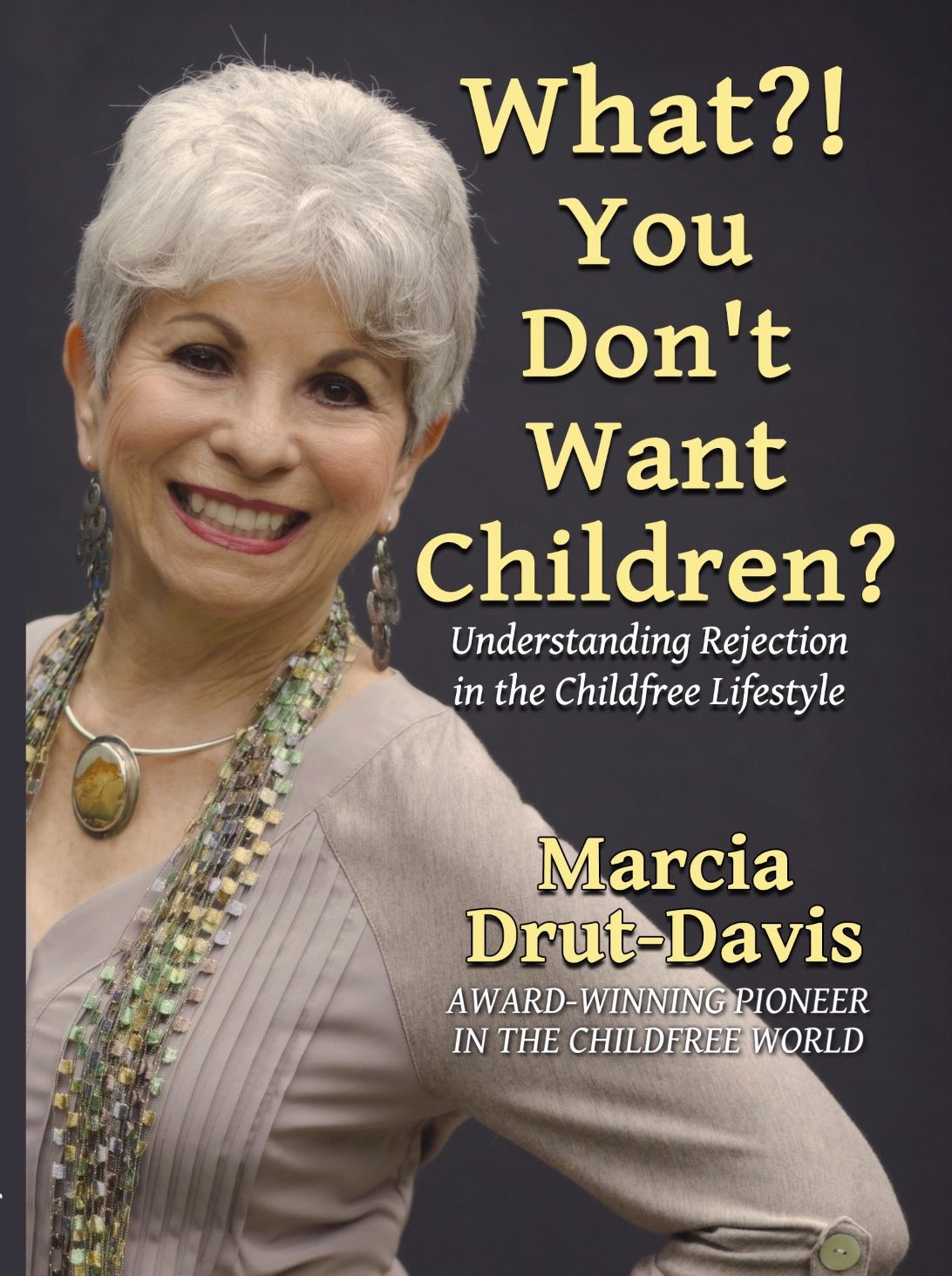 From Marcia Drut-Davis author of What?! You Don't Want Children?: Understanding Rejection in the Childfree Lifestyle
I was very hesitant to use Atmosphere Press. However, after self-publishing my first book and trying again for the "real" publishers, I decided it was worth the risk.
At 77, I can't wait for years to have rejection letters that could wall paper my living room!
From the moment my manuscript was accepted, I felt as if I was their only author. Such professional and caring support. So many answers given in a patient, timely way. So many helpful, supportive and intelligent suggestions.
Don't get me wrong. Once they have done everything needed to have your book finished, you have work to do. They take you by the hand and very carefully teach what is needed.
I've done what they taught me. My book launch will be in a community Natural Foods Store I love. I thought this was a magical idea. So did the store owner.
My book is on the way to reaching the hearts I want supported.
I am now saying this is a real publishing company! This is the company to choose.
From Randy Fair author of Memoirs of a Gay Teacher in the Deep South
My book has not even been released yet, and I am already getting a tremendous reaction beyond what I hoped for.  That's a bit of a surprise because no one was willing to take a chance on this book.  I have to be extremely thankful to Nick Courtright for supporting me in this endeavor and for sticking with throughout the process.  I can't say enough about the staff at Atmosphere. My editor made the book much better through her direction, but she was also willing to let me make my own choices when we disagreed.   The proofreader was quick, but also thorough. Cameron Finch has been tireless in her efforts to promote the book.  This book would not have been possible without Atmosphere!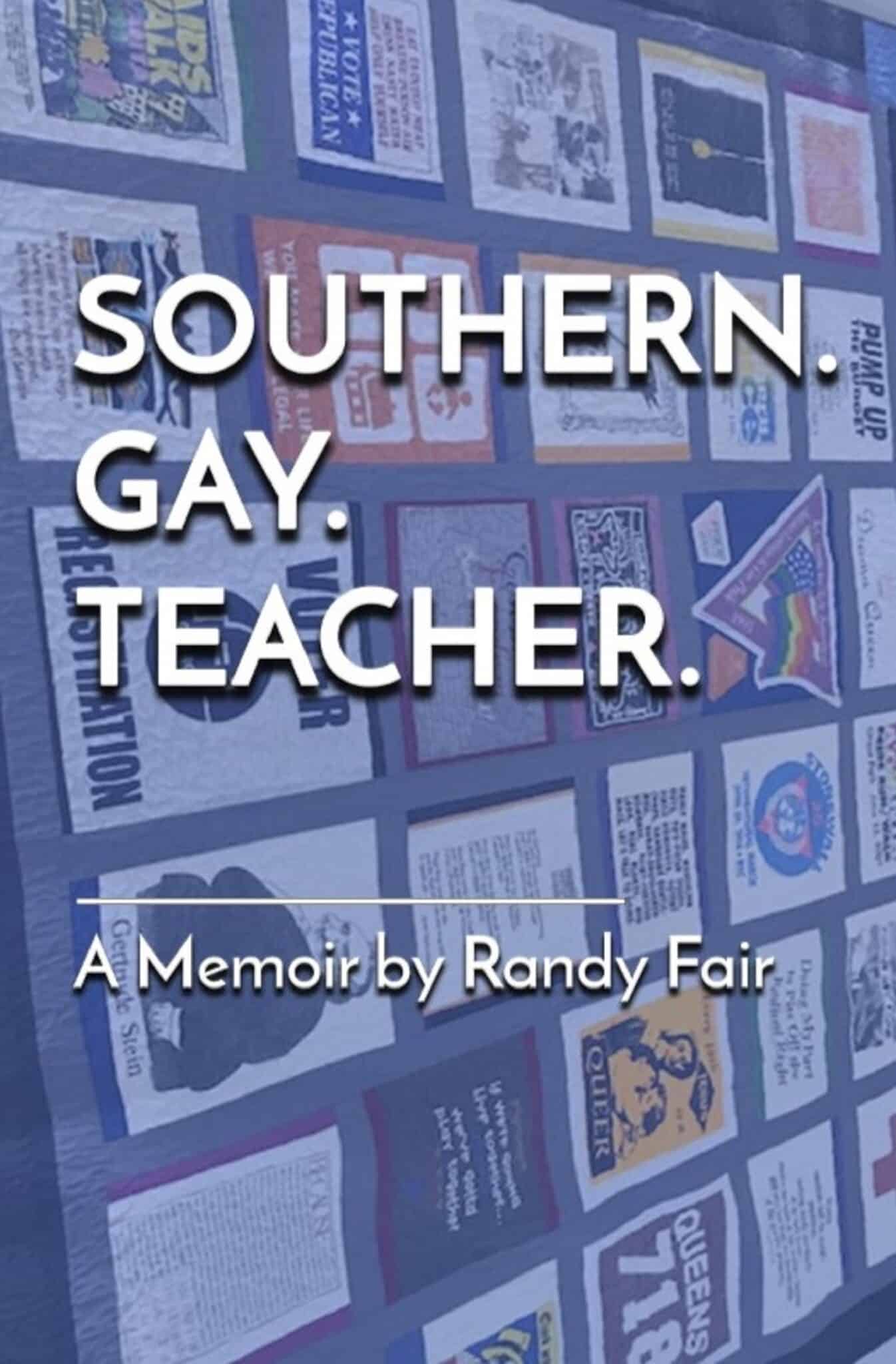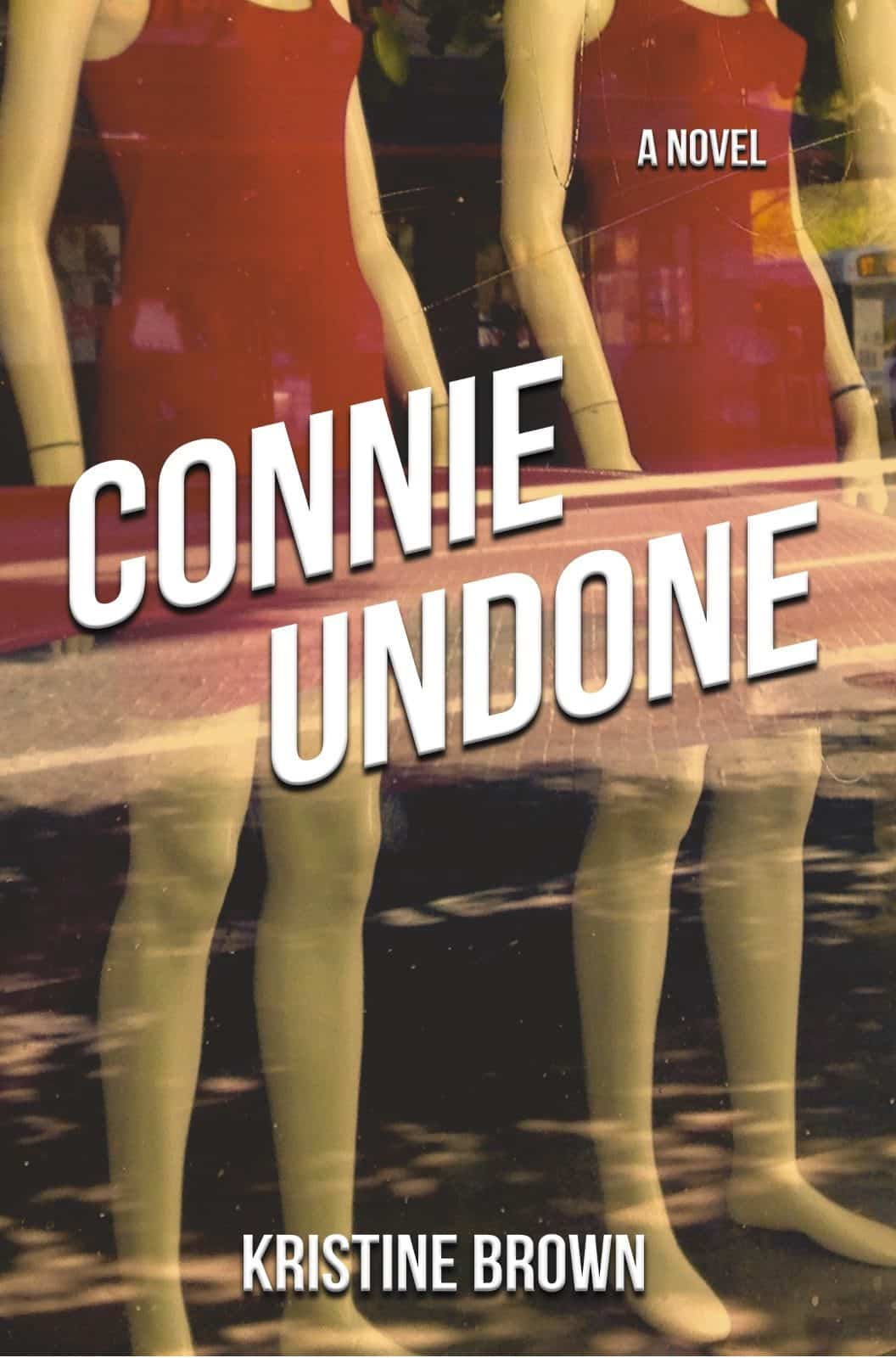 From Kristine Brown author of Connie Undone
I started writing creatively in 2014, and in 2015, wrote a draft of a novel (or at least what I thought resembled a novel). I wanted to do something more concrete with the draft, while maintaining control of the project. Moreover, I was seeking a learning experience that would enable me to improve my writing and further cultivate my enthusiasm for literary fiction. With professionalism and grace, Atmosphere Press provided such an experience.
Nick was very thorough and encouraging throughout the publishing process, and connected me with Alex. She is a phenomenal editor, and her feedback was instrumental to the manuscript's completion. She made potentially daunting tasks like reorganization much more approachable and was patient with me as I submitted my edits. Working with Alex was both educational and empowering!
I highly recommend Atmosphere Press if you're looking for an author-friendly publisher. The team is efficient, responsive, and most importantly, collaborative. Indeed, these qualities are as admirable as they are rare.
From Karahn Washington author of The Escapist
Nick is really passionate about the publishing process. He listened to me and guided me through the process. I never felt left out in the dark about anything. He paired me with an editor. With her help, I was able to vastly improve my first novel and also improve myself as a writer. The Atmosphere Press said yes (twice) when others said no. The Atmosphere Press gave me control over how to do the projects. However, I trusted their guidance and am pleased with the result. I am looking forward to working with Atmosphere Press on my future projects.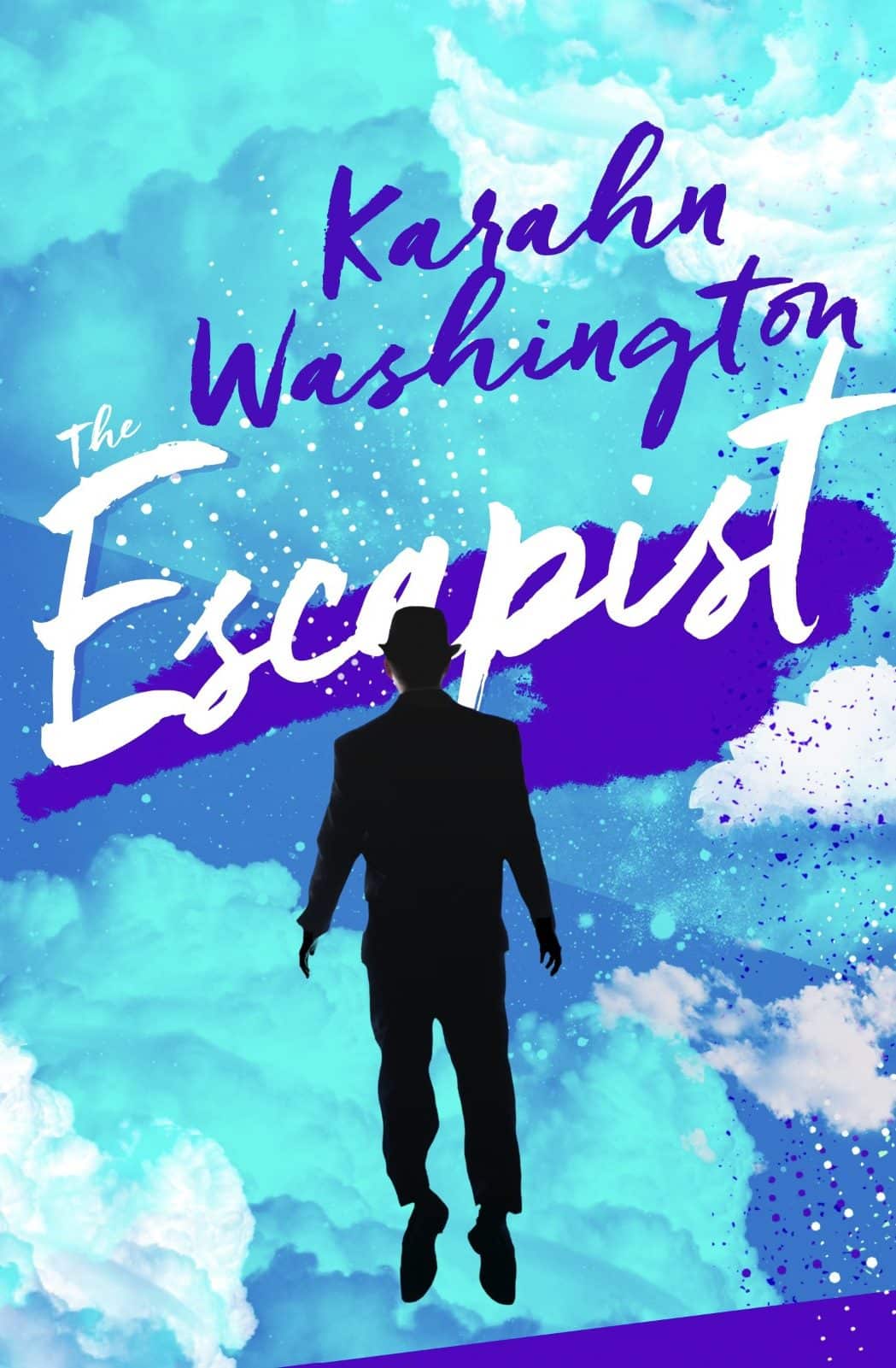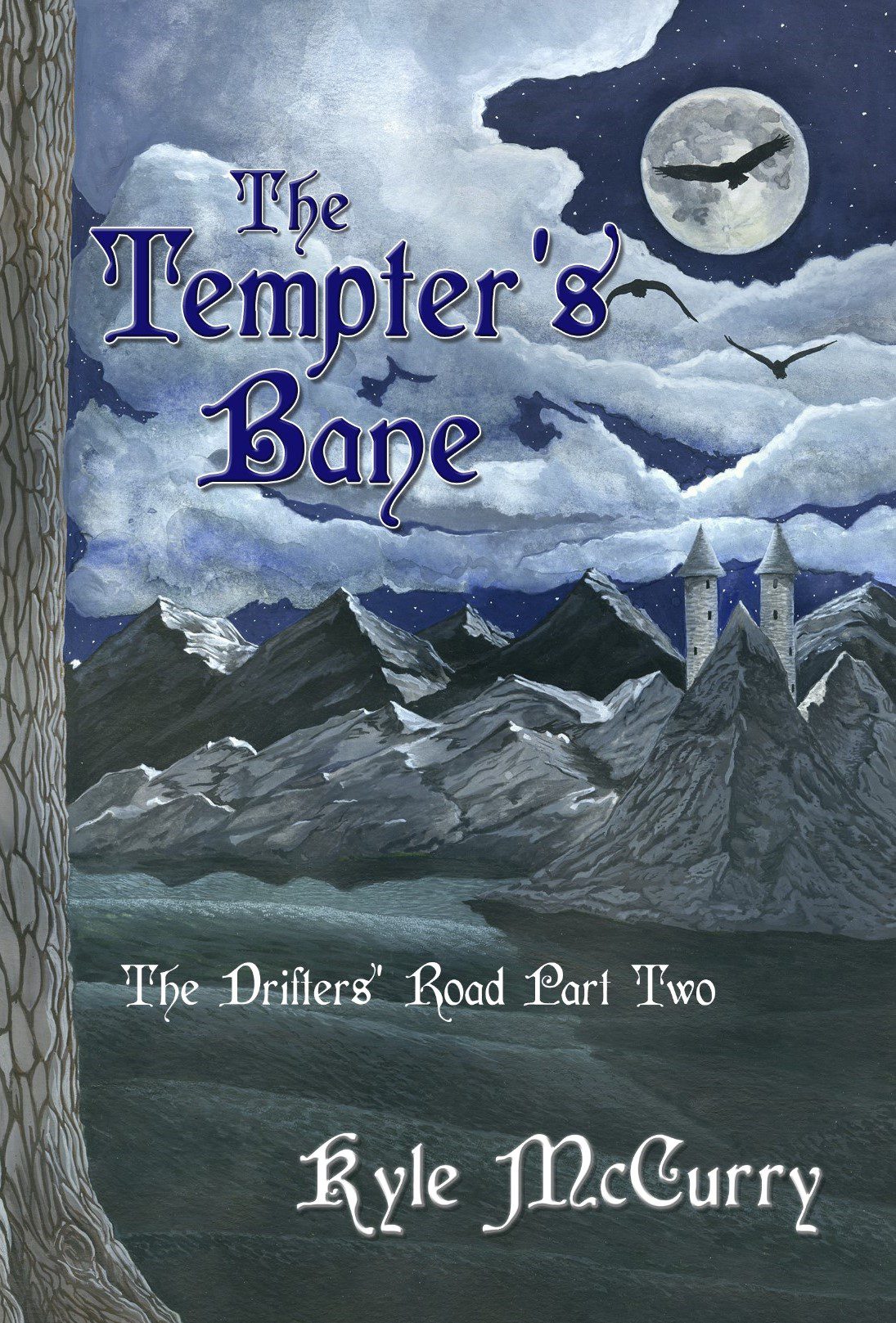 From Kyle McCurry author of The Tempter's Bane
At first, I was planning to self-publish my first book, The Fleeing Company, and avoid a publisher out of worry that any publishing company I worked with might put their fingerprints on my story, and that by the time it was published, my story would be far different from what I had first intended.  For about a year I was working with WriteByNight on my story, and when it was almost ready for editing, I learned about Atmosphere Press from them and thought that it might be worth trying. After talking to Nick Courtright, I decided to try publishing my book through Atmosphere rather than on my own. I was quite happy with the decision.
The one quality about Atmosphere that stands out is that while they do give their input in every aspect of putting the book together, the author is still given the freedom to choose what kind of cover they want, what to write for the synopsis, and other aspects like illustrations. This I think is what any author would and should want in a publisher. For my book cover, I was allowed to illustrate my own cover, but also with Nick's suggestions on what would and would not work well. I also had control over the story and was able to keep it how I intended. The synopsis I was able to write myself, and then Nick put his own touches on it.
Throughout the whole process Nick was always available and helpful. Whenever I had questions he typically answered promptly, and now even after my book was published, Atmosphere has been available and very helpful in discounting prices when needed, telling how the distribution process works, marketing tips, and more. For an aspiring author who wants to have freedom and control over all the aspects of their book but also receive input from an experienced publisher, I would recommend Atmosphere Press. I am very glad I decided to work with Nick and Atmosphere and am thankful for the work they have done.
From Stuart Silverman author of Report From the Sea of Moisture
"It's hard to think of anything Atmosphere Press hasn't done to help turn my collection into a book. Consultation with an editor, Kyle, helped me organize the contents more effectively and sensibly than I'd originally managed. Nick Courtright's cover suits the book to a T and he went along with correcting typos, minor and major, and mostly my fault, right up to the printing. Also, he has skilled professional people working with the writer to promote the finished product and get it out to the appropriate venues. ATMOSPHERE PRESS has been very good to me/for me."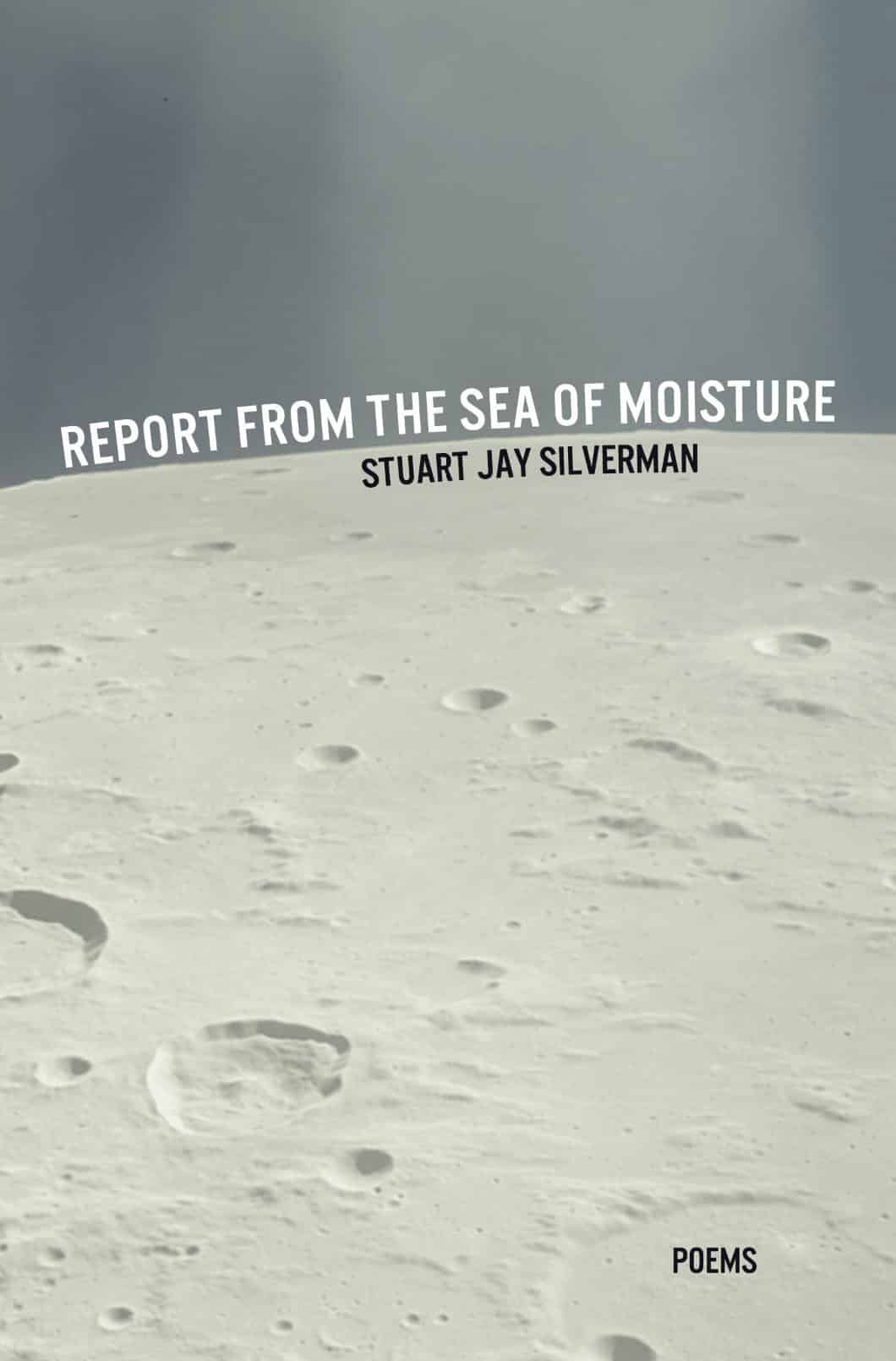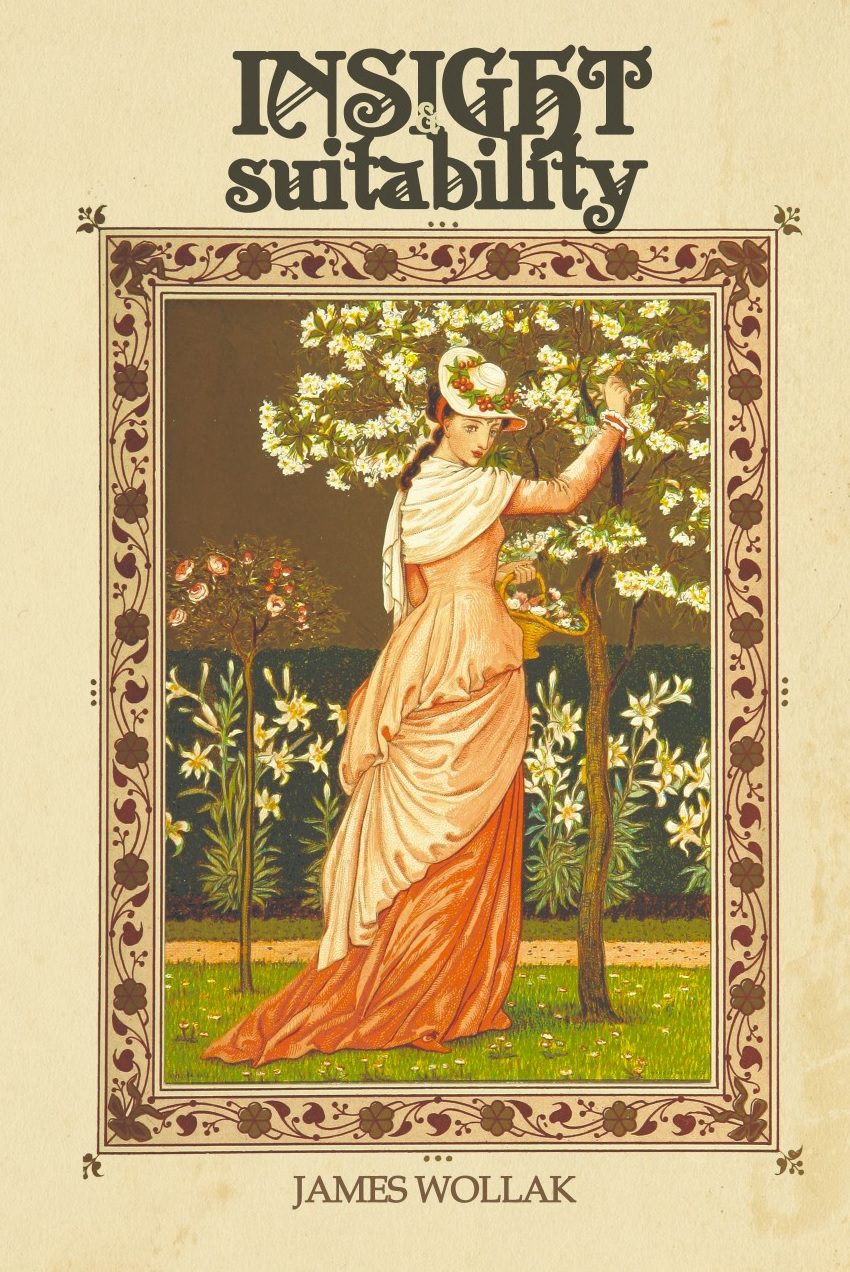 From James Wollak author of Insight & Suitability
I'm a first-time published author of fiction, and my experience with Atmosphere Press has been wonderful!  I appreciate how positive, energetic, patient, and supportive everyone has been at every step of the way.
First, huge shout outs to Nick Courtright and Kyle McCord, the editor with whom Nick paired me.  Nick has shown a lot of interest in my novel from our first conversation up to the present time. Nick made a lot of great suggestions, and I'm glad that I took them.  I've always tried to give him whatever he needed from me at every stage of the process, and it's really true that the author is in the driver's seat here, getting to make decisions.  I really appreciate that, as well as Nick's steady pace as he guided me along the journey to publication.  I appreciate his quick turnarounds, especially during the editing process, and his sense of humor.  I always look forward to our conversations!
Kyle gave me great suggestions for the manuscript, and I adopted all of them.  I really appreciate his support of nuance, the pace of the novel, and how focused and knowledgeable he is about Jane Austen in particular.  Kyle's suggestions definitely made my novel a better one.  Like Nick, it's wonderful to work with Kyle.
I can't be happier with the cover art, the fonts, or the interior design overall!  The cover itself is just beautiful, precisely what I wanted, and which I'm sure will attract potential readers to check out the book.  I'm so glad Atmosphere is the one publishing my first novel!
From Patrick Scott author of Unburied: The Loci of Power Series, Cycle I
Looking back, I wanted to publish a novel for as long as I can remember.  I had fantasies and nightmares comingled in my mind.
I found the most supportive allies possible in Nick Courtright and the team at Atmosphere Press.  They shepherded my story while allowing me full creative autonomy.  I went from being a solitary creator to a member of a team whose goal was making sure the story I wanted to tell was the one encased within the cover.
A great deal can be said about the professionalism and expertise of Nick and everyone at Atmosphere Press.  They have that in abundance.  However, they support their artists fully from asking for input along the way including the fantastic cover design, providing excellent communication and unrelenting encouragement and support.
It is not too strong to say the experience with Atmosphere Press was epic and emotional.  They care for their writers every step along the way.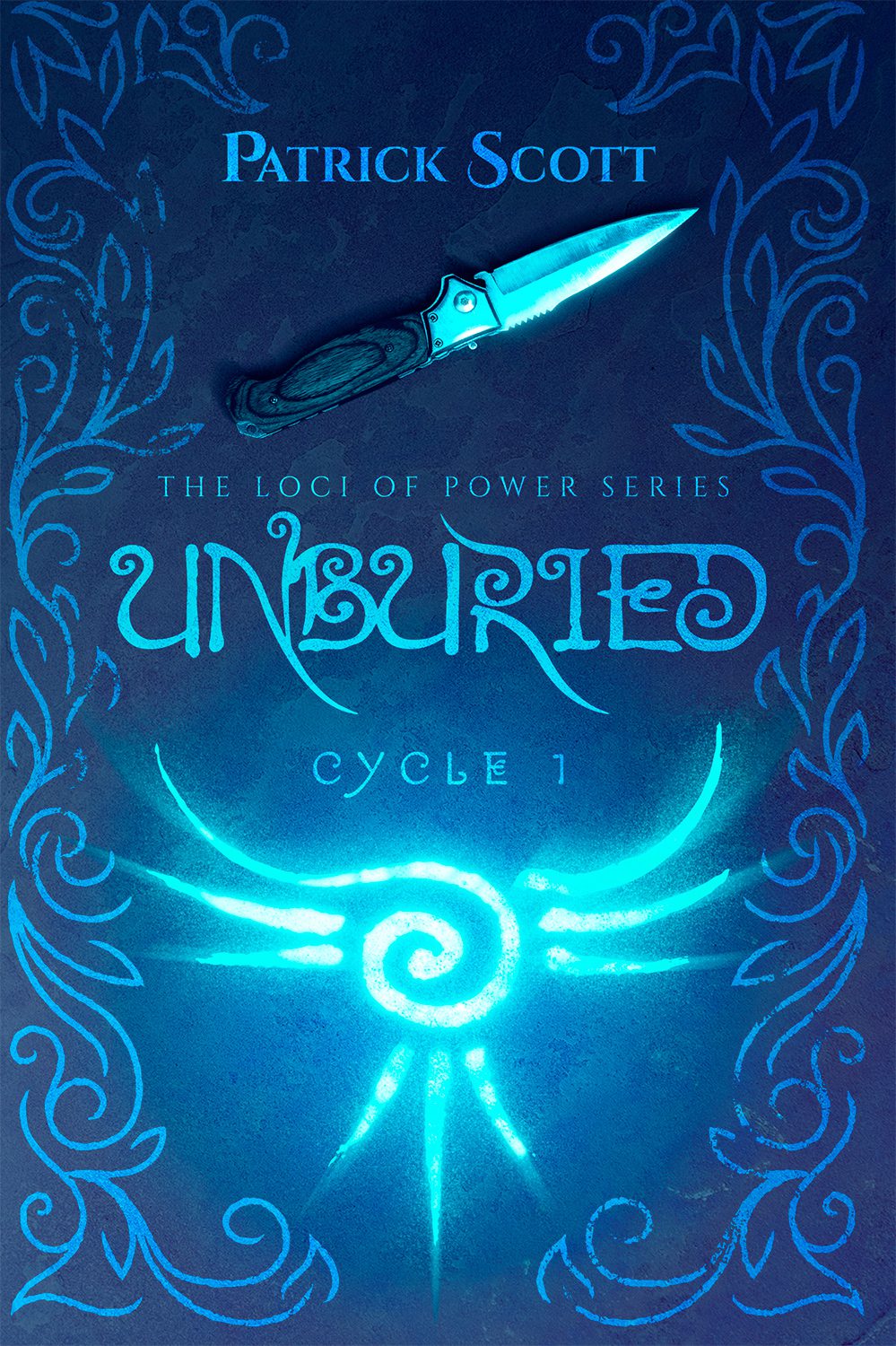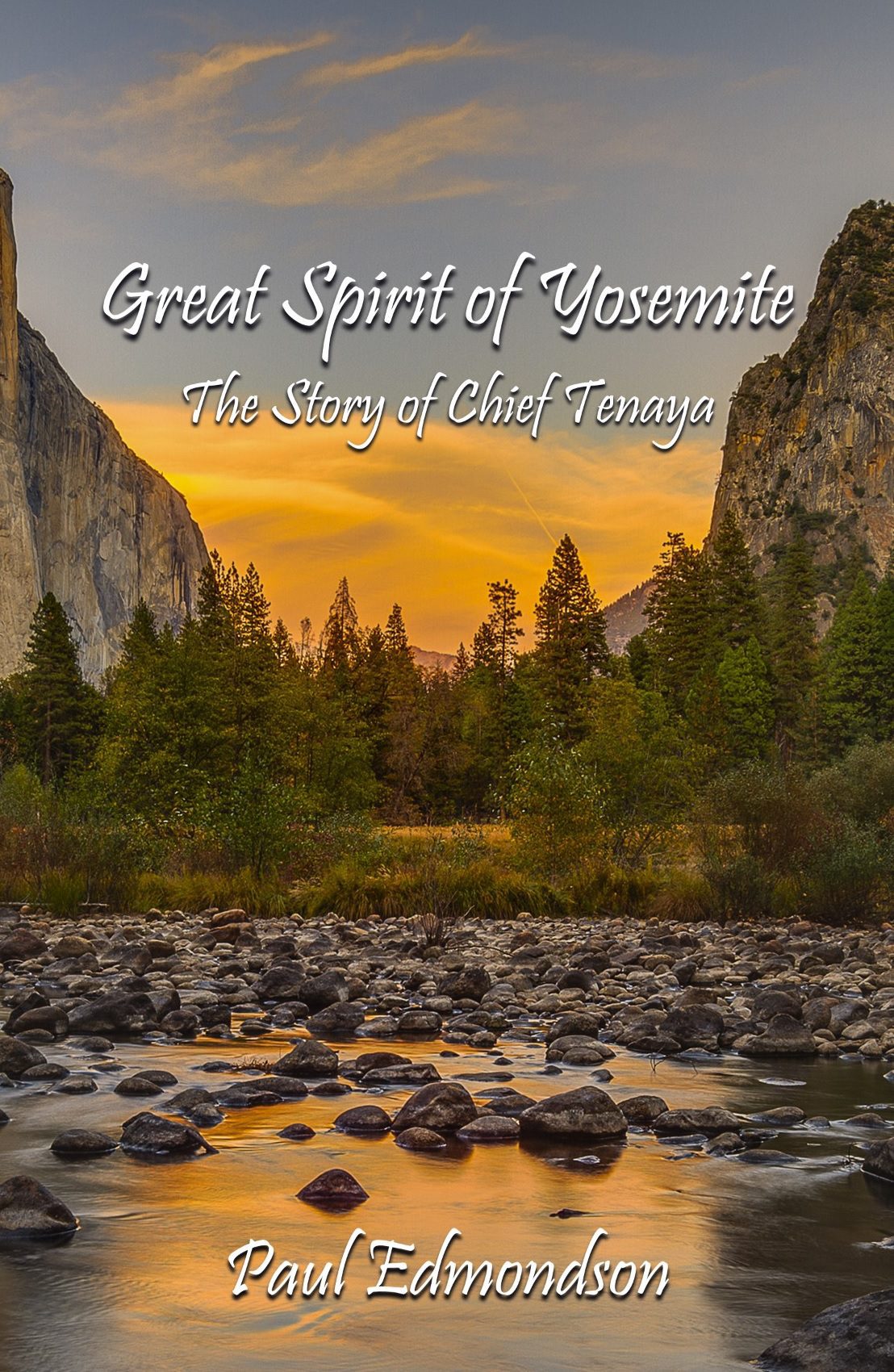 From Paul Edmondson author of Great Spirit of Yosemite: The Story of Chief Tenaya
Nick Courtright and the team at Atmosphere Press, from the very first contact, have proved to be so supportive and accommodating with the production of my first novel. They handled all aspects with a re-assuring and professional approach. Their insightful advice stemmed through a first review, to amazing, transformational editorial help, to expert book layout and format, bringing my literary vision to a reality well beyond my expectations. All done through a friendly and positive experience, so needed for a first-time author. All queries and questions are handled sensitively and efficiently. In addition to prose, my book includes maps, photos and poetry. Nick and the team went to great lengths to ensure that everything was in its right place, to produce an outstanding, beautifully-finished book, with a knock-out cover design.
I also availed of their website design offer and, again, this proved to be the correct decision for me. It is a well-constructed, attractive, and easy-to-navigate site. Evan Courtright has guided me patiently through the design, taking up my suggestions and offering those of his own. He has also patiently provided me with guidance on how to make my own changes to the site.
At all times, Atmosphere staff have been there for honest support, providing perceptive and encouraging advice. I unequivocally recommend Atmosphere Press.
From Miriam Malach author of All or Nothing
After more than thirteen years trying to get the book now known as "All or Nothing" published, having received not even the courtesy of a rejection, I contemplated an empty computer screen trying to decide how to move forward.  Suddenly a notice pops up that a certain publisher is interested in fiction.  I seem to remember that it came courtesy of Poets and Writers magazine.  Without a thought and no introduction, I submitted the manuscript.  Within a week, I received notice of acceptance, which was followed with a talk with Nick Courtright.  After further thought because I had promised myself never to pay for publishing, I agreed to the conditions of contract.  This was followed by editing, styling, proofreading, art work, publicizing, all the benefits of a full publishing company, all done with care and understanding. Atmosphere Press and its staff are to be commended for their professionalism and courtesy and the beautiful book that has now gone on sale.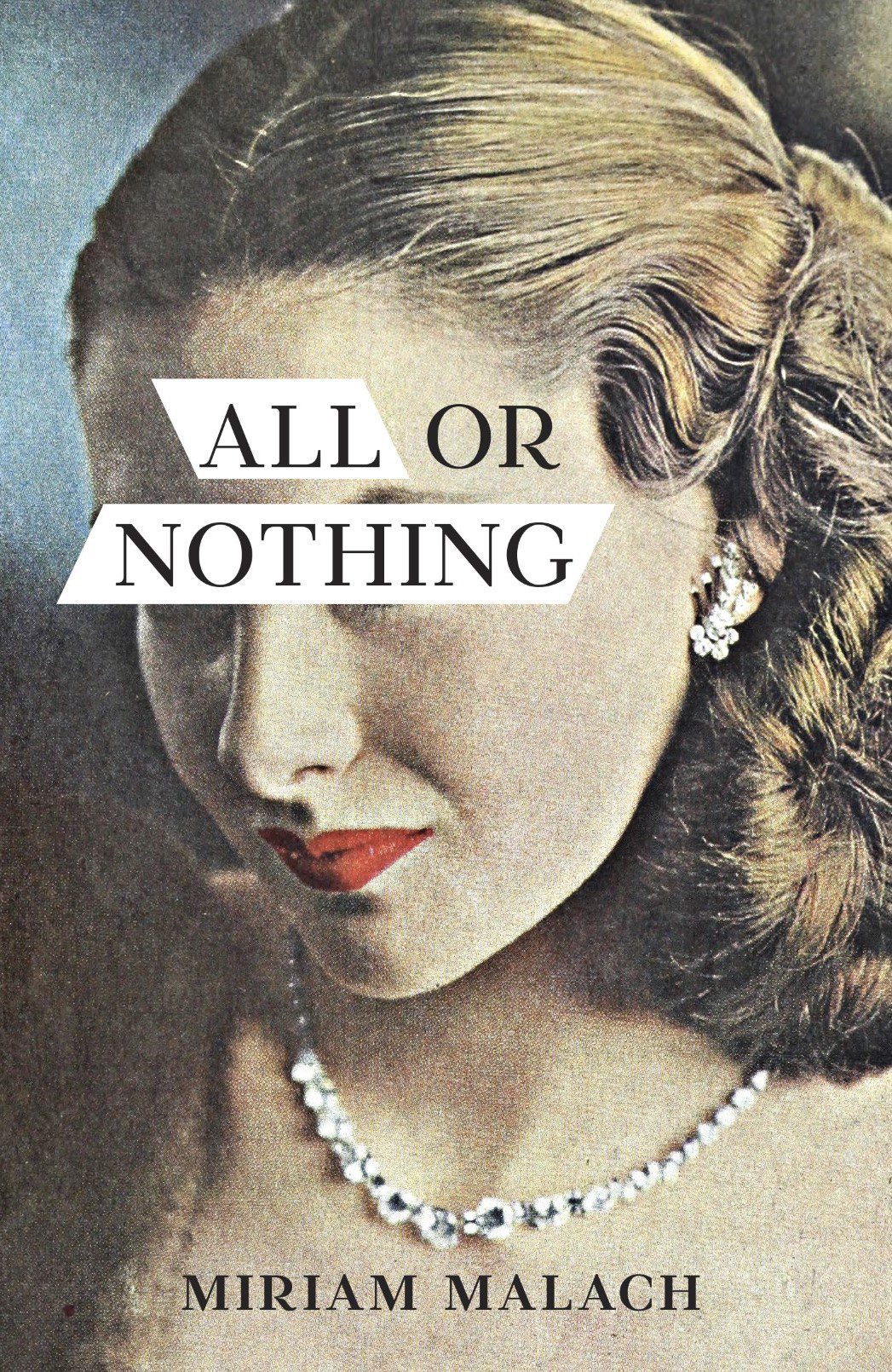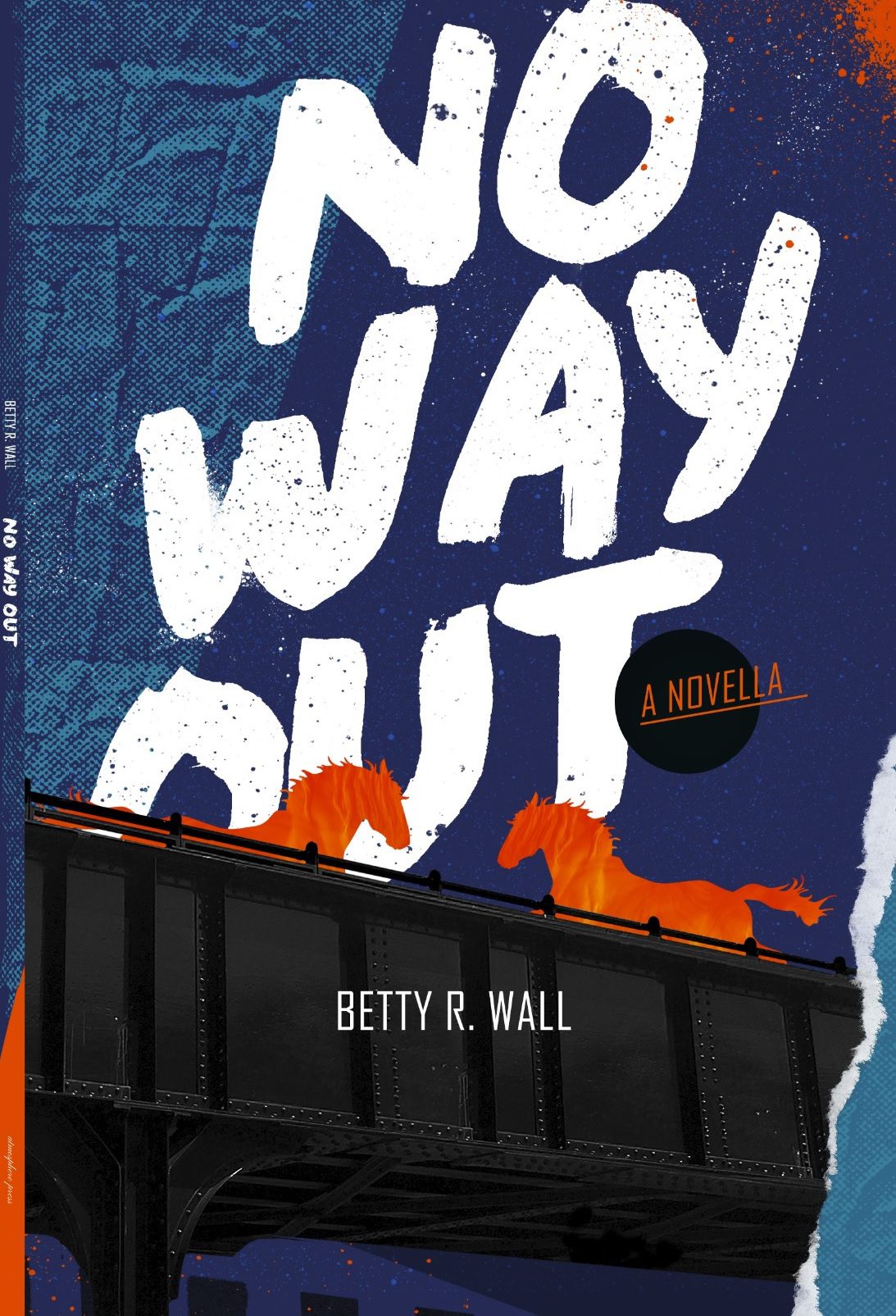 From Betty Wall author of No Way Out
What I love about working with Atmosphere Press is the close collaboration between publisher and author.  From the time I submitted my manuscript and my first conversation with Nick, to the time I had the proof in my hand, was under six months.  Working with my assigned editor, copy editor and marketing assistant was and continues to be a pleasure.  Great attention is also paid to cover design.  Nothing is completed without author input and approval.  It is a wonderful collaboration.
From Robin D'Amato author of Somebody's Watching You
At first, I was skeptical. A publisher, contacting me? And it was an Indie publisher. How far could my book go? I was pleasantly surprised. This was my first novel, and Nick Courtright and his team were incredibly helpful and patient. The cover design was terrific, the editing was exceptional, the editing process was a great experience, and the marketing staff really got my book out there. Plus, everyone I worked with there was a fan of the book! I felt valued as a writer. I'm so happy I put my skepticism aside and went with Atmosphere.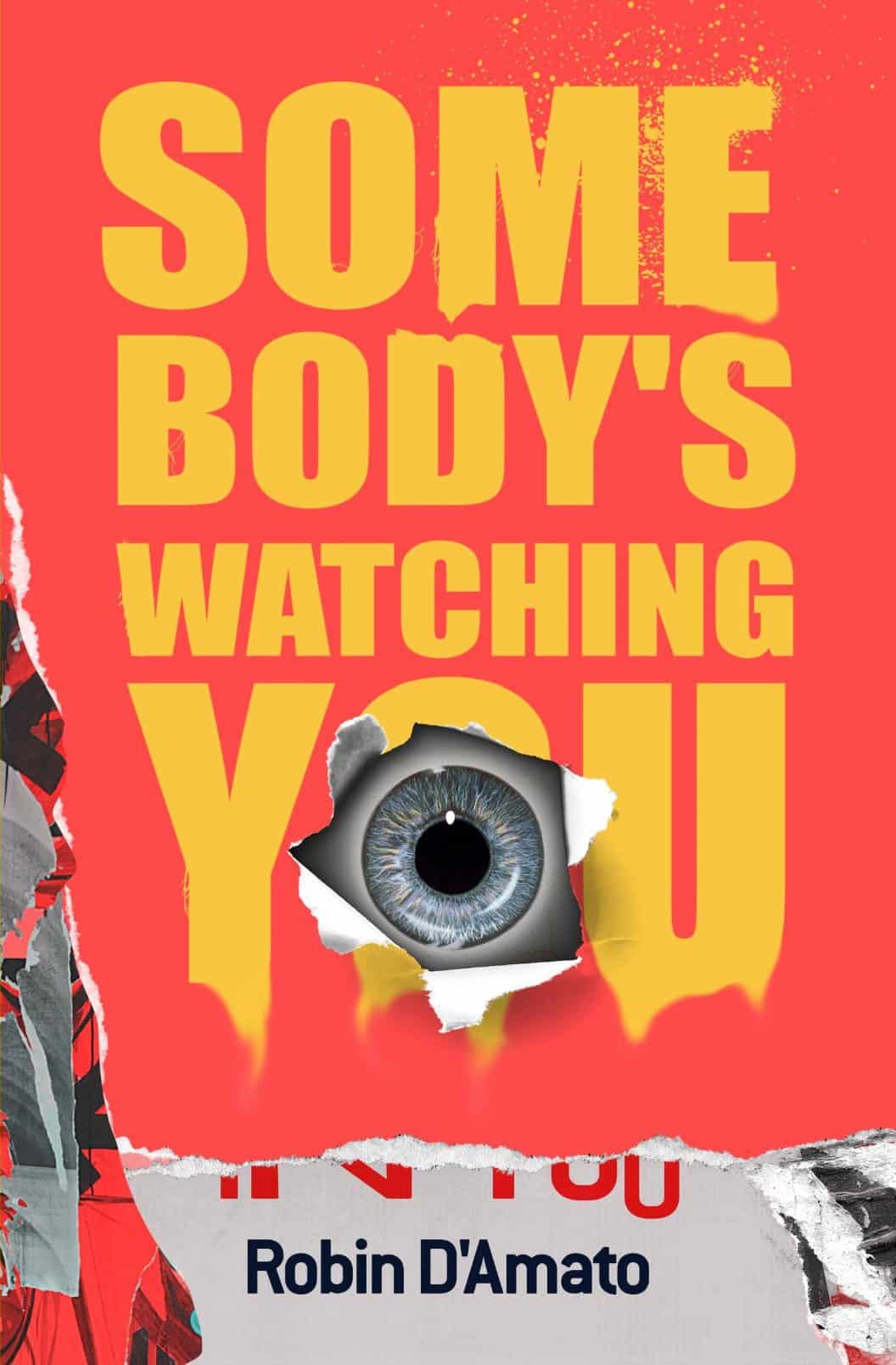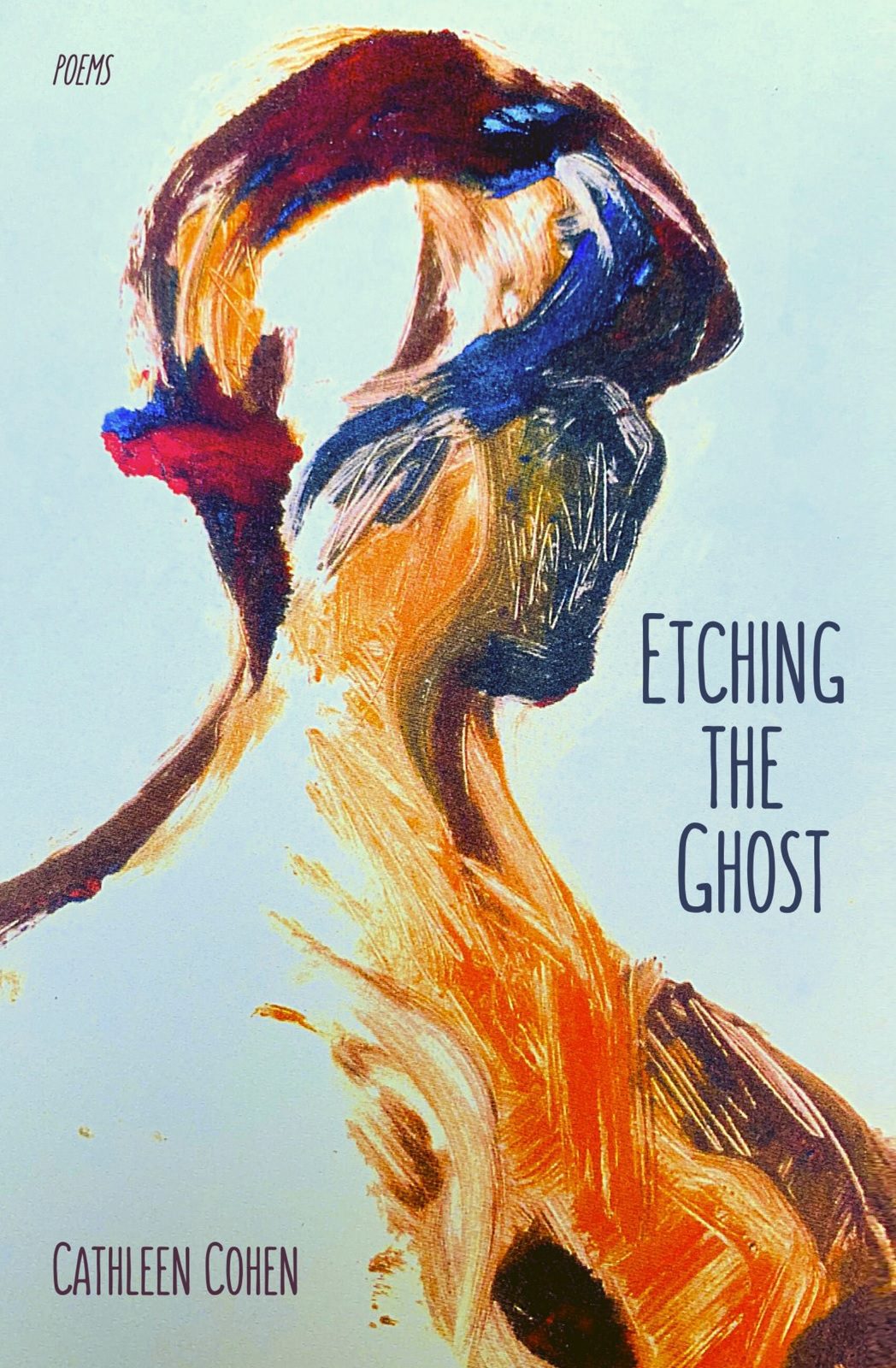 From Cathleen Cohen author of Etching the Ghost
It was delightful to work with the team at Atmosphere Press. Their enthusiasm and experience was clear from the start, which gave me confidence. Each step unfolded smoothly and with excellent guidance, from early conception to planning a cover to marketing. Not only was I thrilled with the collection of poems that resulted, I learned so much through the experience. Nick is a consummate professional and he paired me with a talented editor, Trista Edwards. Cameron Finch, who heads the marketing team, was so helpful. The entire process was easy and proceeded quickly. I can't recommend this publishing company enough.
From Barbara Mango, Ph.D. and Lynn Miller, authors of Convergence: The Interconnection of Extraordinary Experiences.
It has been an absolute pleasure to work with Nick Courtright and the talented staff at Atmosphere Press. Lynn and I were intent on working with an author-centric and collaborative publishing company. We were thrilled to partner with Atmosphere Press.  We cannot emphasize enough how author friendly Nick is.  His entire staff works tirelessly and in equal partnership with its authors-honoring their ideas and input.  This is a rarity in today's world of publishing.  We had a very specific vision for the book cover. Nick and his graphic designer graciously and patiently re-worked it several times to perfection! Alexis Kale is an incredible editor, and a joy to work with. Her keen insight and spot-on suggestions took our book to a new level. Associate editor Cameron Finch gave us numerous marketing ideas very specific and helpful to our genre. Atmosphere delivers on exactly what it promises: an incredibly friendly, attentive, highly professional staff, totally focused on making the publishing experience a smooth and pleasurable experience. We have received many compliments on the book cover and interior design! We could not be happier. Our experience working with Nick and his staff was fantastic. We wholeheartedly and enthusiastically recommend Atmosphere Press!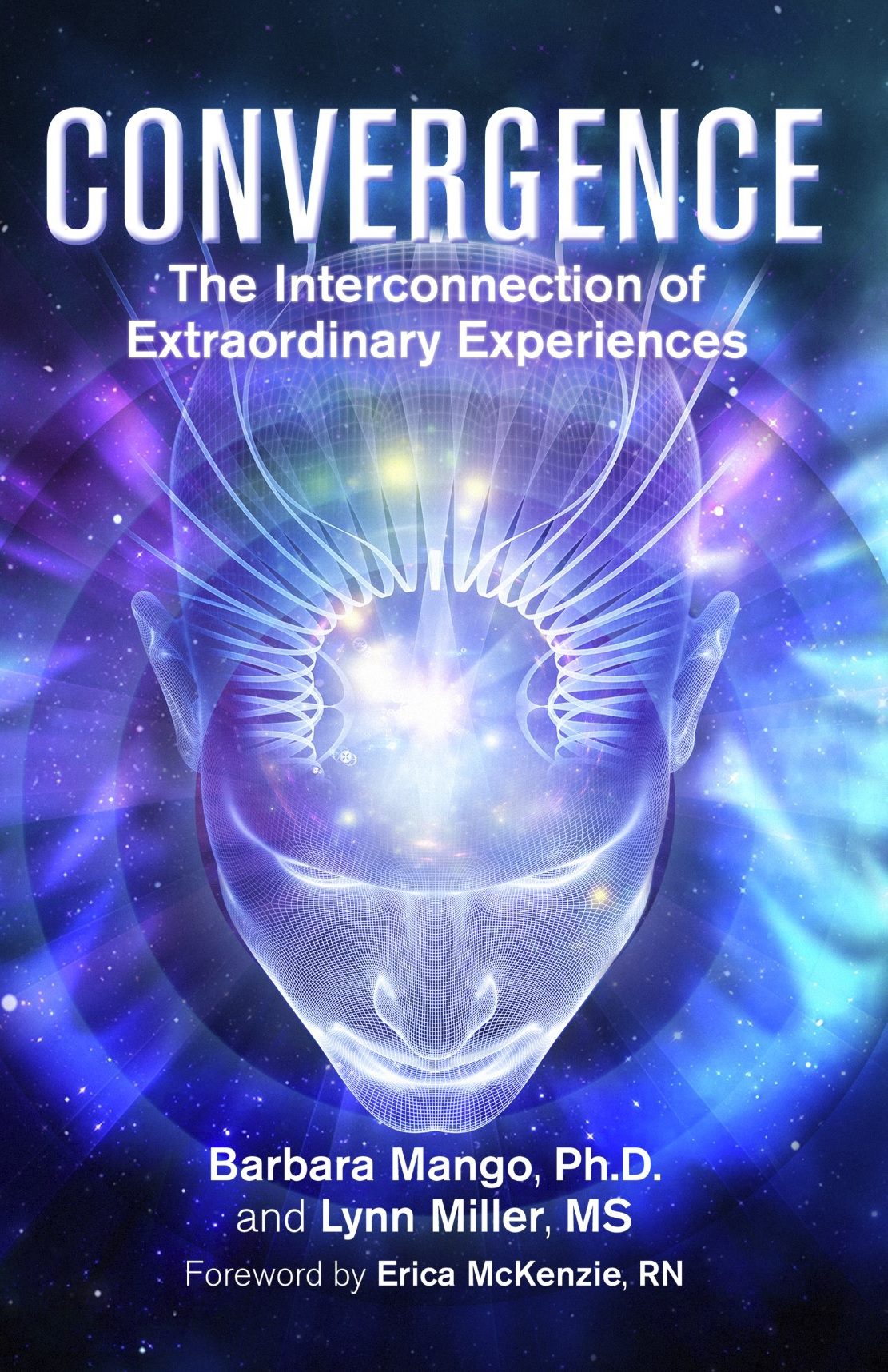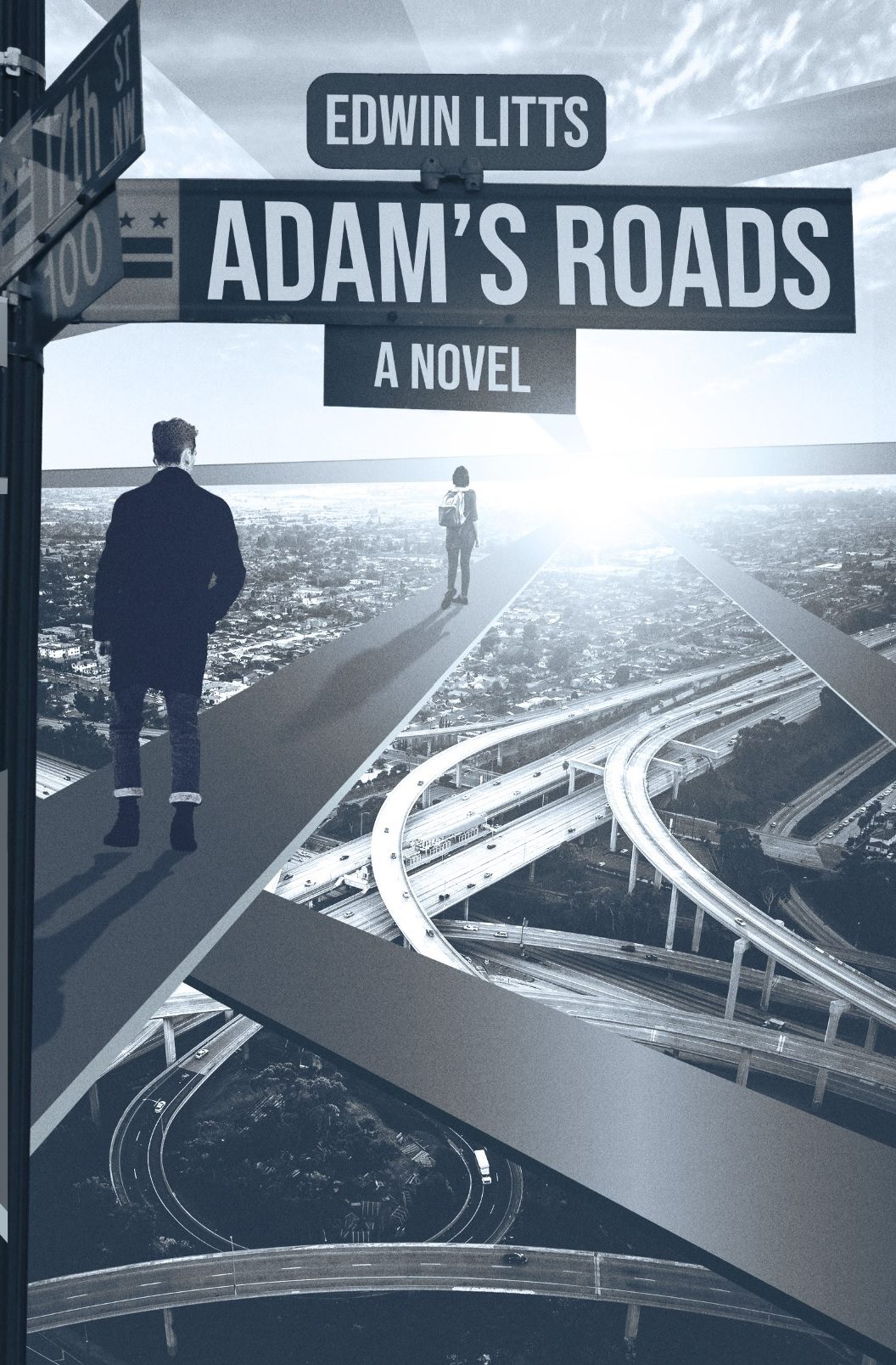 From Edwin Litts author of Adam's Roads
Check your anxiety at the door.  Undecided me, I communicated with Mr. Courtright for eight months before I decided to take the plunge.  During that time he answered every question I posed about the book business.  I was impressed with his knowledge, patience, and reassuring manner.  The staff at Atmosphere is remarkable as well.  I found their insight, suggestions, and professionalism to be helpful; a very competent and friendly bunch with whom to work.  Atmosphere Press receives a full five stars out of five. I'm grateful that I chose them.  They take you under their wing.  They honestly do that.
From Lee Matthew Goldberg author of Orange City
Working with Nick and everyone at Atmosphere Press has been such a great experience. From the editing, to the wonderful cover design, I couldn't be happier with how the final book turned out and highly recommend their press to any author.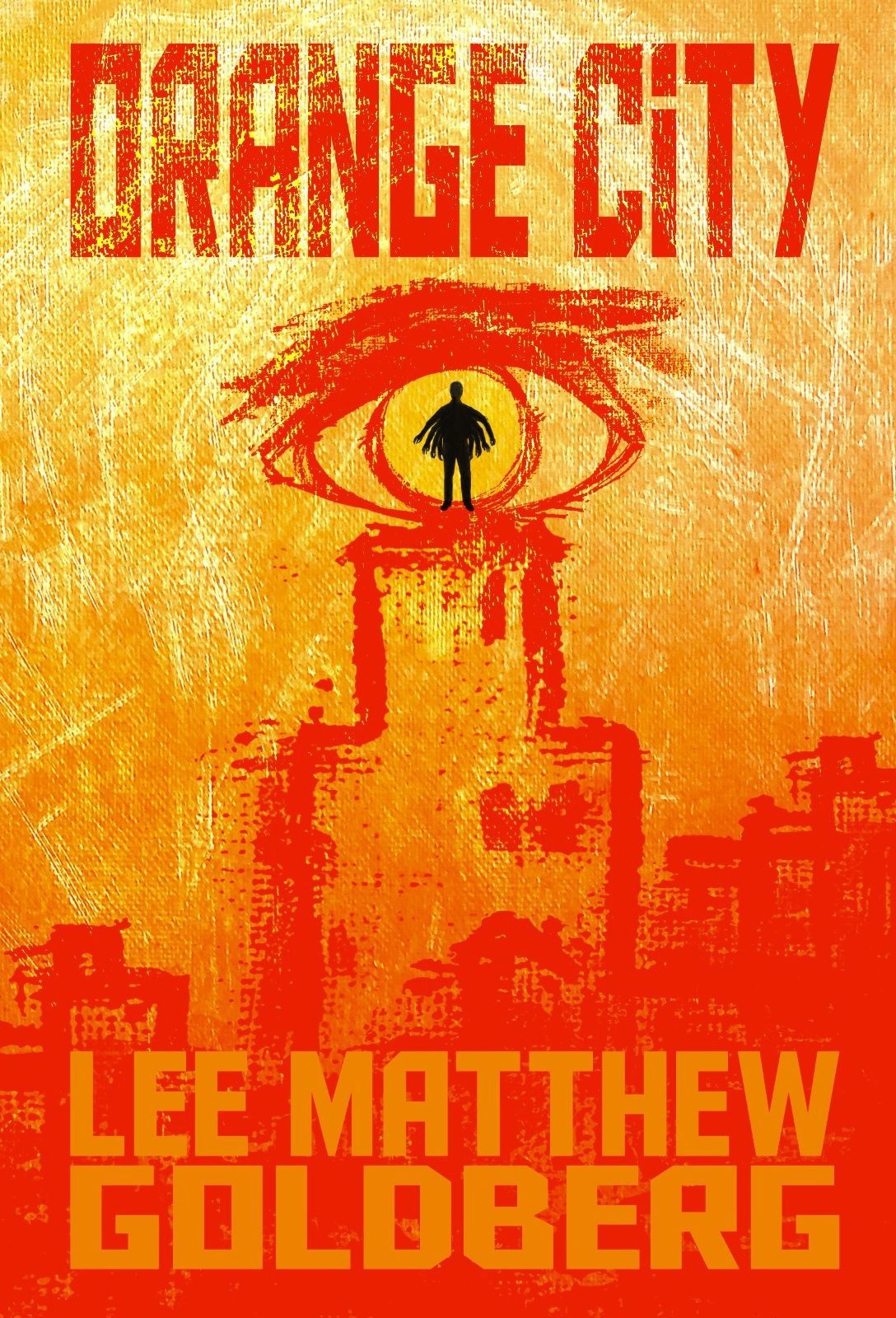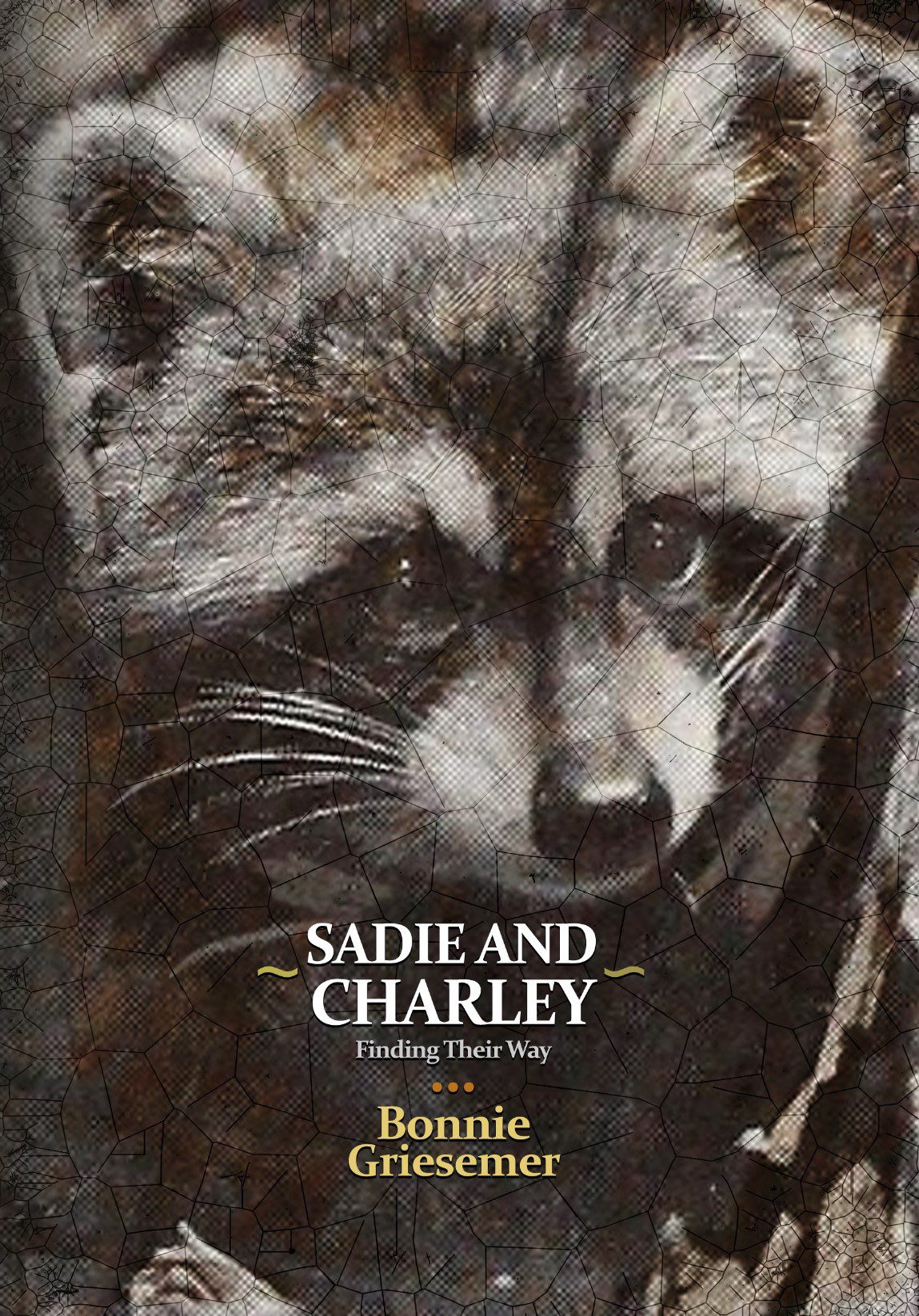 From Bonnie Griesemer author of Sadie and Charley Finding Their Way
As a recently retired, first-time published author, I felt encouraged and supported throughout the publishing process. Nick Courtright's advice about getting started was invaluable and he paired me with the perfect editor for my work. Alex Kale took great care with my words and helped transform Sadie and Charlie Finding Their Way into something even more special to me while Cameron Finch was very helpful with the initial marketing. As for the cover, I was so appreciative of the care taken to ensure the finished product was representative of my words.
Fulfilling a childhood dream, Atmosphere Press has provided an avenue for my words to live on in the lives of strangers. Who could ask for anything more?
From Steven Armstrong author of Dragon Daughter
I spent time doing a fair bit of research on several publishers, but it was through connecting with other authors who had previously published with Atmosphere that got me to look closer. The result was overwhelmingly positive. I soon had my first conversation with Nick, whose attention and care for not only my work, but for me as an author and as a person, made me feel like I mattered. All of my questions were answered with a degree of transparency and warmth that I really appreciated. 
Not only that, but throughout the process, which was made more challenging by the pandemic, and various personal crises, Nick and everyone I worked with on the team allowed me space and time to sort through things as I worked to get the manuscript together. There is a real, beating heart at the center of how Atmosphere works. People really care about the process and you as a person. Never once did it feel like I was a part of a machine building a product. The personal nature of my project was immediately understood and the team worked with me while holding that sensitivity, professionalism and genuine care, every step of the way. I would highly recommend anyone even remotely curious, to take a look at what Atmosphere has to offer. They produce fantastic work and are just a wonderful group of kind people. And that is invaluable.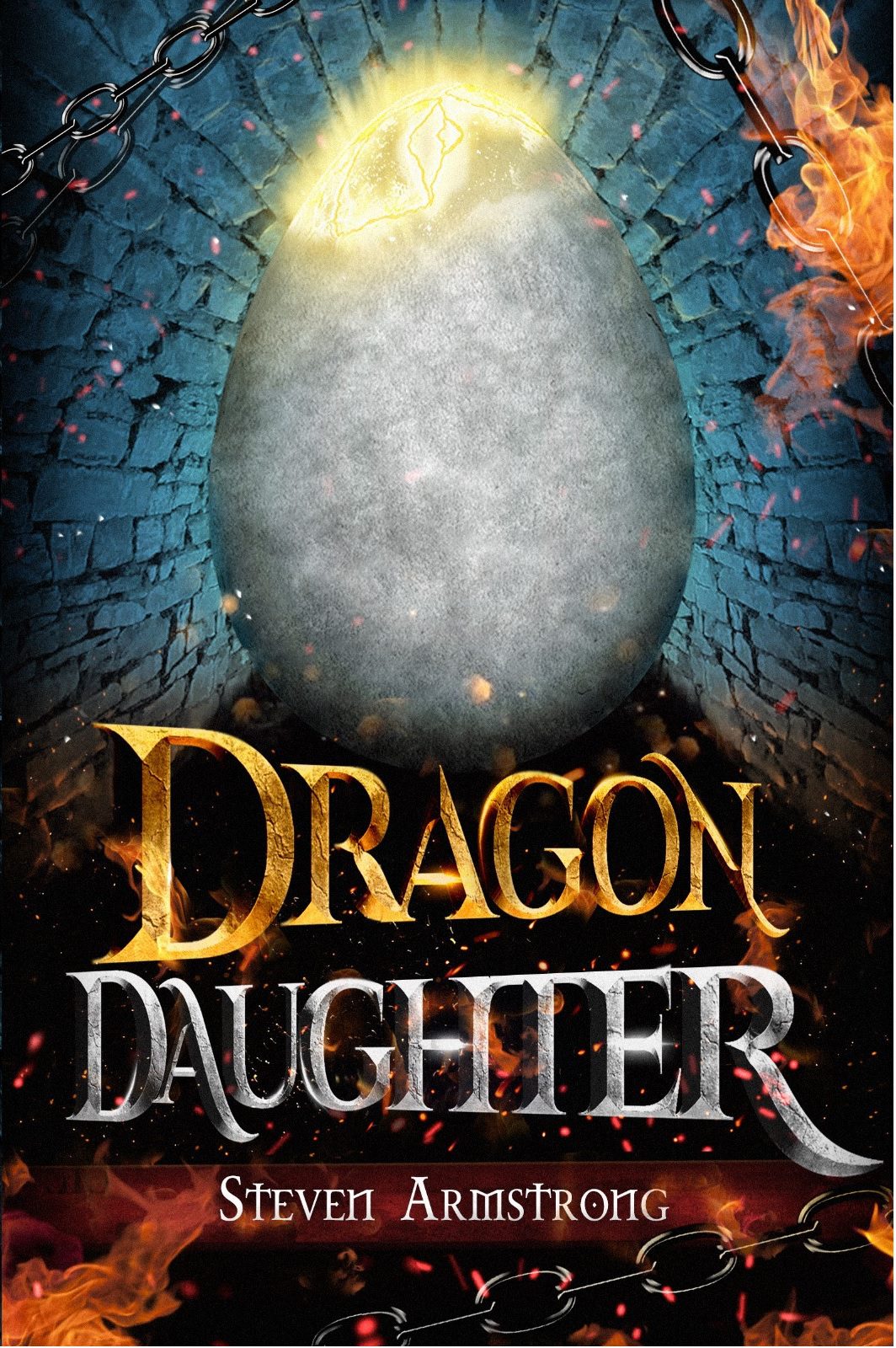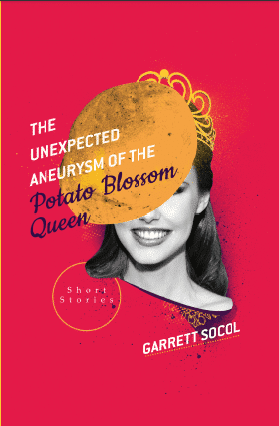 From Garrett Socol author of The Unexpected Aneurysm of the Potato Blossom Queen
It isn't easy to get a book published these days, and it's especially difficult getting a collection of short stories published. Nick Courtright, however, is concerned with quality, imagination and good storytelling. He had faith in this collection from day one. I've worked with three other publishing companies on three different books, and no one was as professional, courteous and supportive as Nick and everyone at Atmosphere Press. The author really feels valued here. It's the author's opinion that matters most. My experience with Nick and Atmosphere has been a truly positive, encouraging one, and the finished product looks absolutely great.
From Christina Loraine author of Interviews from the Last Days
There are several logical reasons why a writer would want to work with Atmosphere Press, but what can't be spelled out in the FAQ section is the enthusiasm and passion that Nick Courtright and his team have for their work. I knew Atmosphere Press was the right place for my book after my first call with Nick! I write sci-fi poetry and I had a couple of quirky, unconventional ideas for how the book would look; those ideas were well received and Nick went the extra mile to ensure that everything came out perfectly polished in the end.
I was partnered with a stellar editor, Victoria McCullough. We had some very long phone calls and countless lengthy emails. I loved that she was into the sci-fi genre and really got my book. She found all the little threads that I'd left hanging and helped me tighten the story. Victoria was the perfect editor for this book, and the experience of working closely with a talented editor has made me a better writer!
I definitely recommend working with Atmosphere Press if you get the opportunity. I couldn't be happier with my experience and the finished book!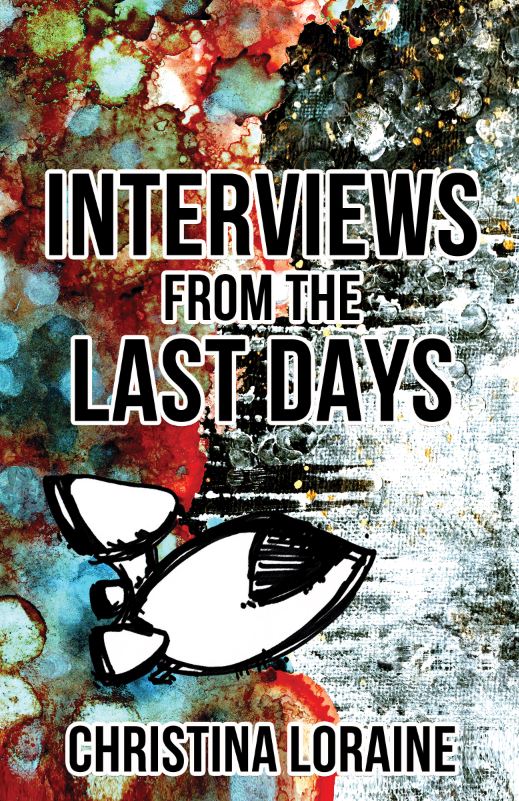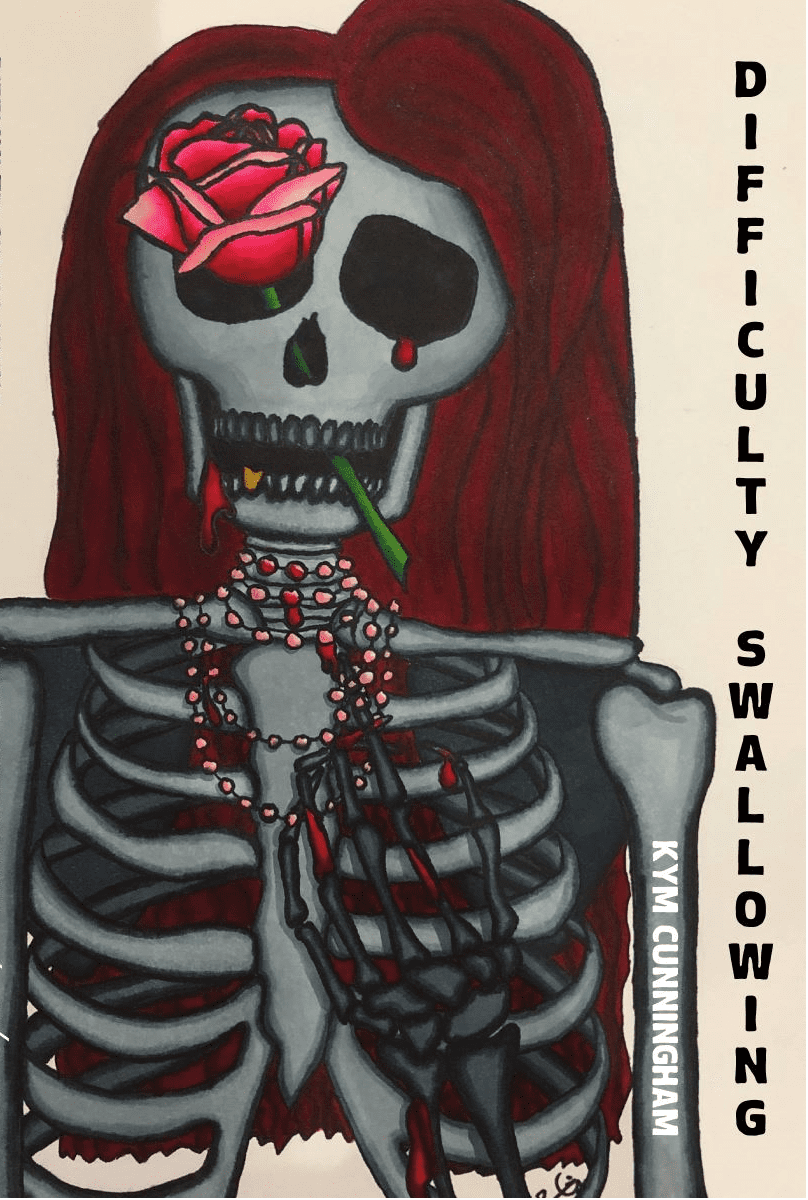 From Kym Cunningham author of Difficulty Swallowing
The cover—it's the first part of your book anyone sees and arguably the most important in terms of immediately grabbing a potential reader's attention. But with most publishers, it's also the facet of the book over which the author retains the least amount of control. Nothing could be farther from the case with Atmosphere Press.
Honestly, I could not be happier with my experience working with Atmosphere Press in general and Executive Editor Nick Courtright in particular. In regards to the cover, Nick offered many suggestions but when I went a different route, he completely supported me, working with me to ensure the final product accurately reflected my vision. This behavior held true for the totality of my experience. Atmosphere Press allowed me to completely control my work while offering helpful suggestions and tips along the way. Whatever the question or issue, the editors were ready with answers and possible solutions. They talked me through rearranging the order of my essays and various other edits in order to produce a unified collection that I feel reflects myself as an author. I have recommended Atmosphere Press to many of my friends who are also authors, and I look forward to working with them in the future.
From Brock Mehler author of the oneness of Reality
When Atmosphere Press notified me that they would like to publish my collection of poetry, I didn't really know what to expect. Three months and lots of emails later, I can say that it was a very good experience. Nick Courtright, the Executive Editor of Atmosphere, is a courteous, supportive, and creative person who shepherded the work through the editing process, cover design and interior layout with great patience and expertise. The end result was a book that, viewed solely as an object, was very well crafted and aesthetically pleasing. Considered in a more expansive context, Atmosphere brought my creative idea to manifestation and connected it to the world at large (at a relatively modest cost). That I retained all of my rights to the work and came away with a beautifully-made book which will remain available for purchase to anyone on the planet pretty much in perpetuity are, for me, matters of significant value, and I could not have been more pleased!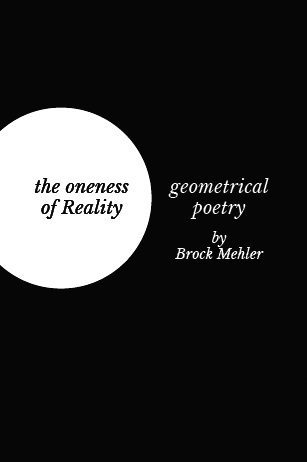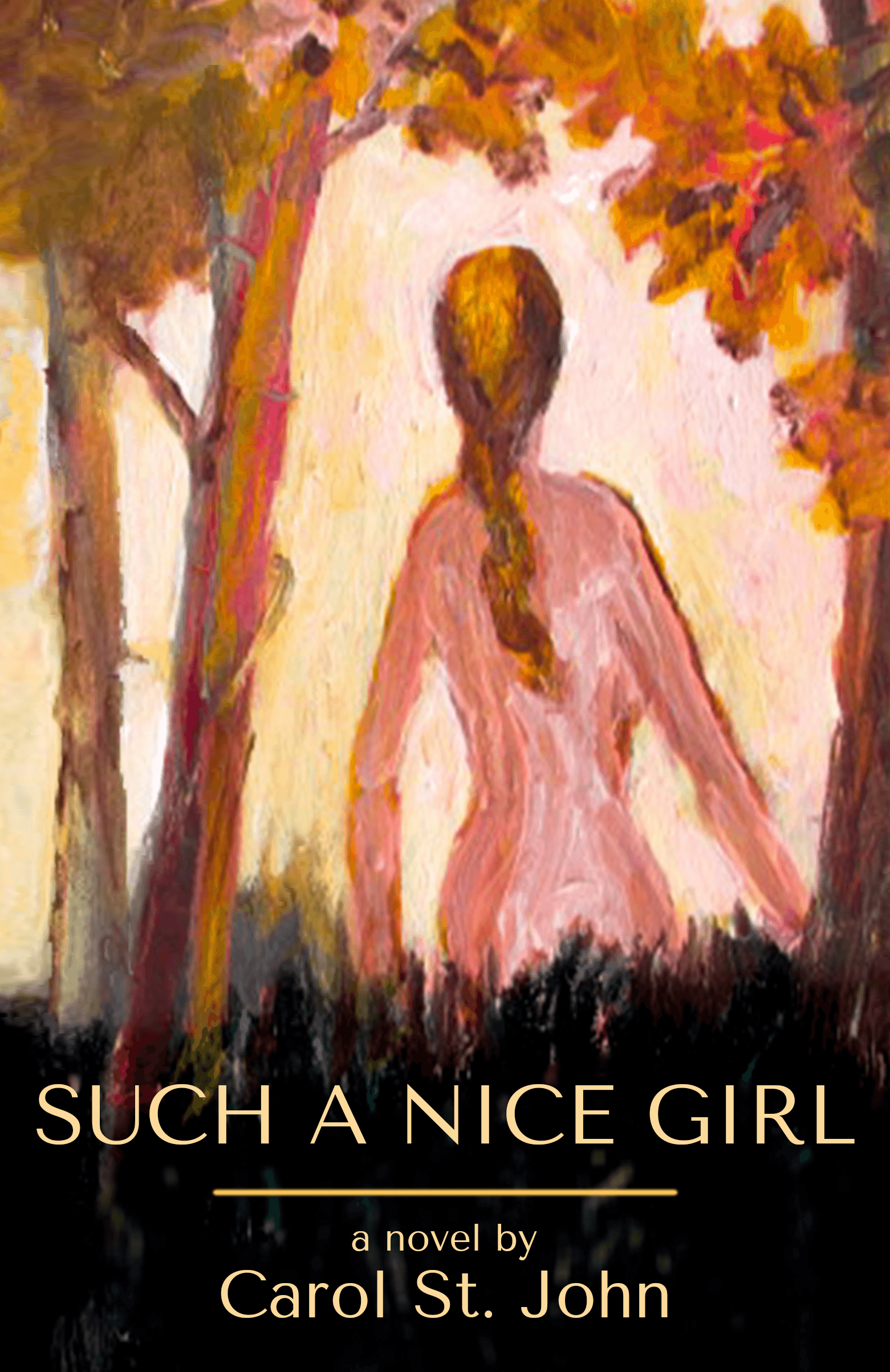 From Carol Egmont St. John author of Such a Nice Girl
Such a Nice Girl was edited and produced by Atmosphere Press in 2017.  As the author I am compelled to write about the positive experience of working with Nick Courtright and his staff.  He was respectful, sensitive and constructive to this writer. In no way did his suggestions alter my style or objectives, and in every way improved the result.  Nick understands the book the way a mechanic knows his car. He wants it to run smoothly and he wants the parts to work. As an editor, he was clear and precise, expedient and responsive.  I am so glad that I took the advice of another editor who directed me to the Atmosphere Press website.  Thanks to Nick Courtright's wisdom, my book looks professional, reads well and has caused me a great deal of satisfaction.
From Lynda Bayada author of Leaving the Ladder: An Ex-Corporate Girl's Guide from the Rat Race to Fulfilment
From the start, I felt Nick and Atmosphere Press had faith in me. And as a newly-fledged author I've realized just how important that is.
Throughout the process, Nick was honest, transparent and provided sound feedback. And although he would never coax me into anything I didn't love, Nick had a gentle way of offering perspective. (He was always right, by the way!) All of this was done with a sense of humor too, which is always welcome.
Not only was Nick technically a great editor, he was a fantastic cover designer. My love for beautiful things is no secret and he was able to create something really beautiful without much to'ing and fro'ing, which I understand is a real gift when tackling anything creative.
Overall, Nick made everything feel easy. I was super happy working with Nick and Atmosphere Press and would highly recommend them and their process to anyone.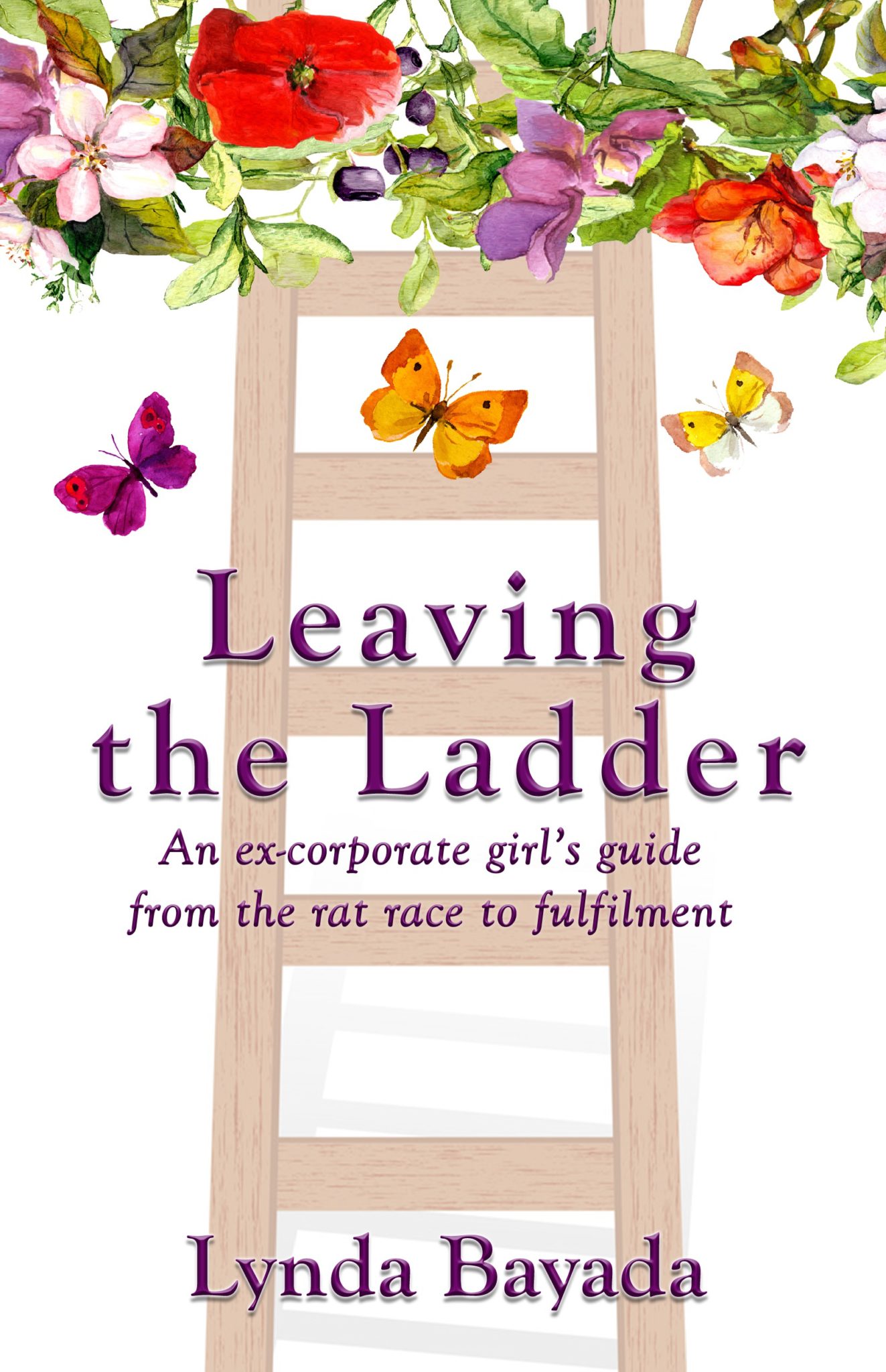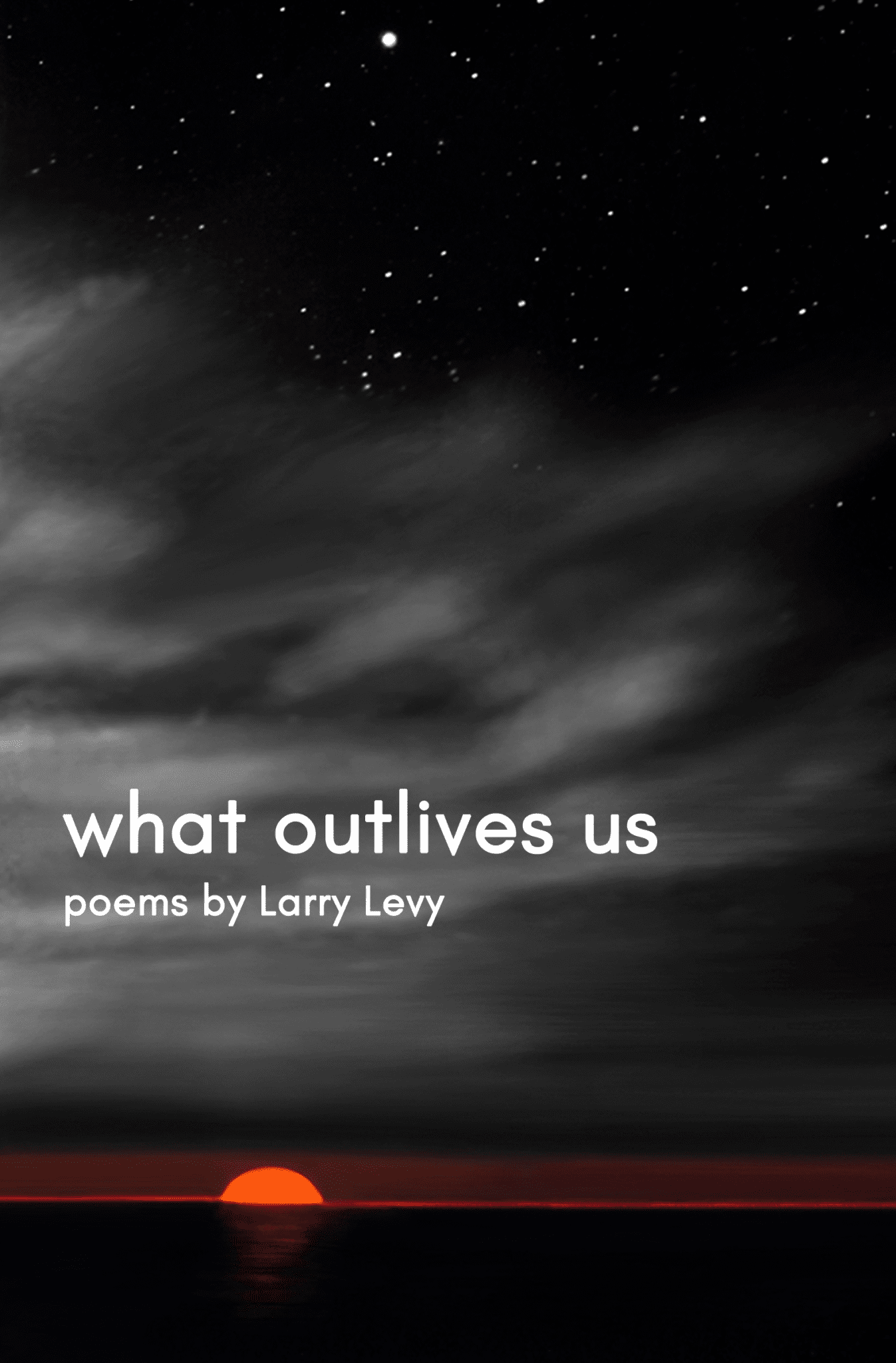 From Larry Levy author of What Outlives Us and All the Dead Are Holy
After shopping a similar poetry manuscript to several other publishers, without success, I was fortunate to discover Atmosphere Press and, most importantly, Nick Courtright.
After submitting a cover letter and a few sample poems, Nick replied within a few weeks, and from that first contact I knew things would go well.  In addition to being a well-established poet himself, Nick is an unfailingly astute and encouraging editor.
Over the next several months he offered many honest observations and suggestions about every aspect of my manuscript, which poems to include or set aside; revisions possibilities; possible ordering, arrangements, titles, and subtitles; options for the cover and the placement of reader reviews–and more. We exchanged many emails.  I felt he was always available with insight and invaluable advice, that his goal was identical to mine, to create the best book possible for myself and for potential readers. That the book has been well-received owes much to Nick Courtright.  I would welcome working with him again and hope to do so.
From Kristy Peloquin author of Adrift
My experience with Atmosphere has been top notch. I had an idea of what I wanted to accomplish, and Nick was able to help me achieve it faster and with more personalized attention than I think I would have gotten anywhere else. I queried him about my project back in May, we entered an editing process that took about a month, and then after that it was simply a matter of gathering cover art, receiving a proof copy and finalizing the book order and release.
I think one of the strengths of working with Nick is that he has a lot of experience in the writing industry, so his editorial feedback was extremely valuable – and efficient. I have worked with some editors who just never seemed to truly know what changes would be best for my work, so I wound up wasting a lot of time, money, and effort. Nick's feedback was clear, concise, and fast. Communicating with him all around has been super easy, which is important to me. Every question was answered, every concern (however silly they might have been) addressed.
Atmosphere did a great job of formatting my book's interior as well as the cover design. I hardly had to mess with that at all (other than put together my draft). I already had cover art, so Nick took that and created the cover design (title, etc.) to go with it. It looks great!
This was my first time using a publisher that was more non-traditional. The cost up-front was initially tough for me, but I can say now that it was hands down worth it. I should be able to recoup all of my investment costs, which is pretty amazing. After that, it will all be profit for me. For a poetry book to make even a dime is a real feat, so you can imagine my joy. I'm also excited to know that no one will be taking a cut of my profits going forward (except bookstores who may carry the book and of course, Amazon). If you sell your book through your website, you'll see more profits.
A lot of smaller presses are moving in this non-traditional direction simply because the industry has gotten so antagonistic with authors. To me, there's no reason anyone has to settle for the old model anymore, but that's just my personal opinion.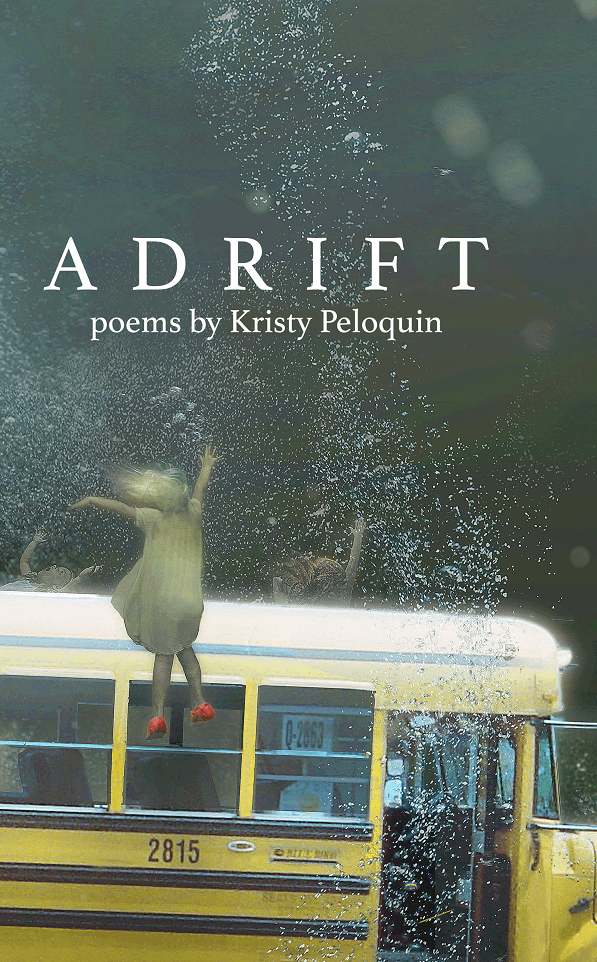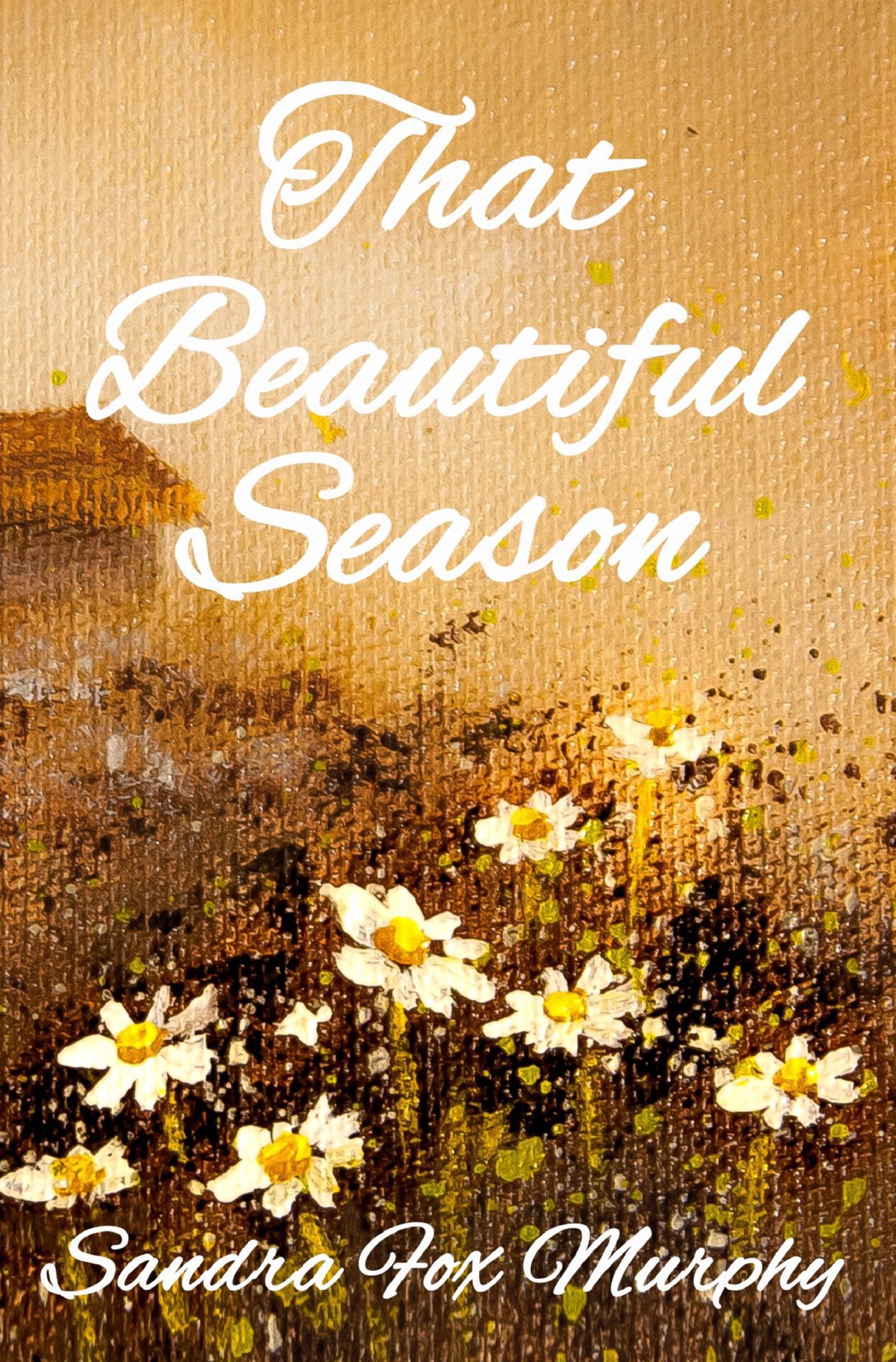 From Sandra Fox Murphy author of That Beautiful Season & Let the Little Birds Sing
Participating in some short-story workshops, in 2016, with WriteByNight, I inquired about some coaching to improve my writing and hit the jackpot when I was assigned to Nick Courtright.  I found that we worked well together, that he's always positive yet gives forthright feedback and suggestions, consistently supporting the author's art.  His insights were both helpful and inspiring, both on my prose and my poetry.
My first venture with Atmosphere Press was when they agreed to publish my second novel, and the process was smooth and professional. I provided family artwork for the book cover, and Nick created a stunning design that both brought the Eastern Shore landscape to life and honored my great-great-grandmother's art.
As I finalized my third novel, the first of a series, I explored other publishing options, but quickly came to the easy decision that working with Atmosphere Press was my comfortable place. So far, this journey has been as carefree as my last publishing experience. Kudos to the talent at Atmosphere Press and its staff, and many thanks to them for allowing me more time to create while I can rely on a stand-out final product.
From Jennifer Deaver author of The Traveler
I had a good feeling about Atmosphere Press from the first phone call with Nick. He knew my book's characters and had really taken the time to read my story. After that, it was an easy choice for me to take the opportunity to work with Atmosphere Press.
Nick paired me with Victoria, an editor who shares the same passion as I do for the fiction genre of my book. Victoria was very encouraging. She gave great constructive feedback and provided me with ideas to help tie up the loose ends that my story had.
This was my first publishing adventure and both Nick and Victoria were very helpful and responsive to all questions I had.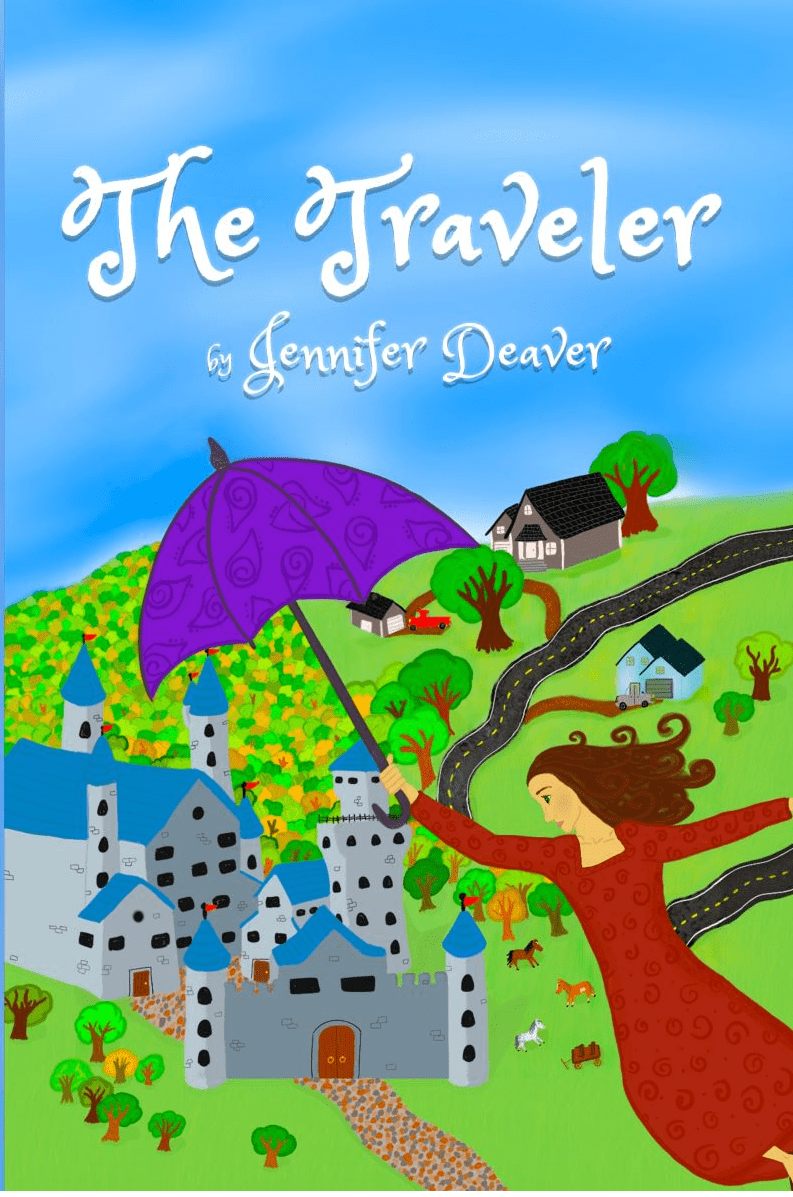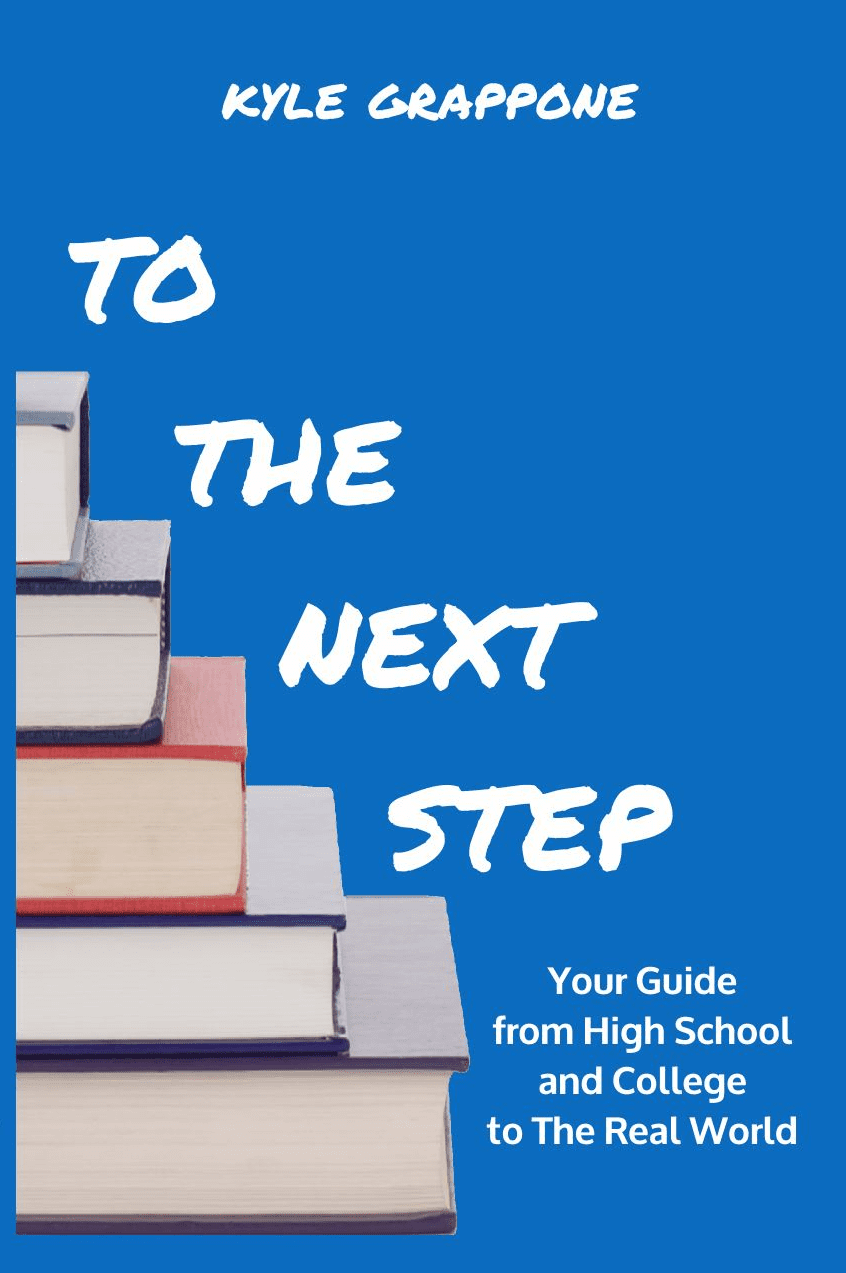 From Kyle Grappone author of To the Next Step: Your Guide from High and College to the Real World
Atmosphere Press was the perfect publishing choice for my book. Nick was a true partner in every sense of the word. He kept me in the loop and answers all of my questions every step of the way. Nick knows what an author is looking for and needs to be successful. I would highly recommend Atmosphere Press to any new or veteran author looking for a true publishing partner.
From Dr. Paul Liebow, M.D. author of Auroras Over Acadia
Finding Nick was incredibly fortuitous, as I knew nothing about editing and publishing poetry, and almost nothing about poetic theory or the poetry writing process. I did know there were websites all over the internet that purported to be run by experts but to beware.
I greatly enjoyed my phone sessions with Nick and sensed a spiritual kinship almost immediately. With his honest criticism, I was able to peruse and understand enough poetic theory to realize that my work did indeed have potential. I had organized my 20+ years of poetic ramblings into 8 chapbooks. When Nick rearranged those into 4 sections, the dye was cast. I had always compulsively tried to include every image in my menagerie, though I theoretically knew very well that "less is more." His edits to my work taught me that a poem is a photograph, not a motion picture, and to never throw anything away.
I now look forward to spending a summer or two sittin on the dock of the bay and trying to sell a few books to the 3,000,000 yearly visitors to Acadia National Park. A dream come true!