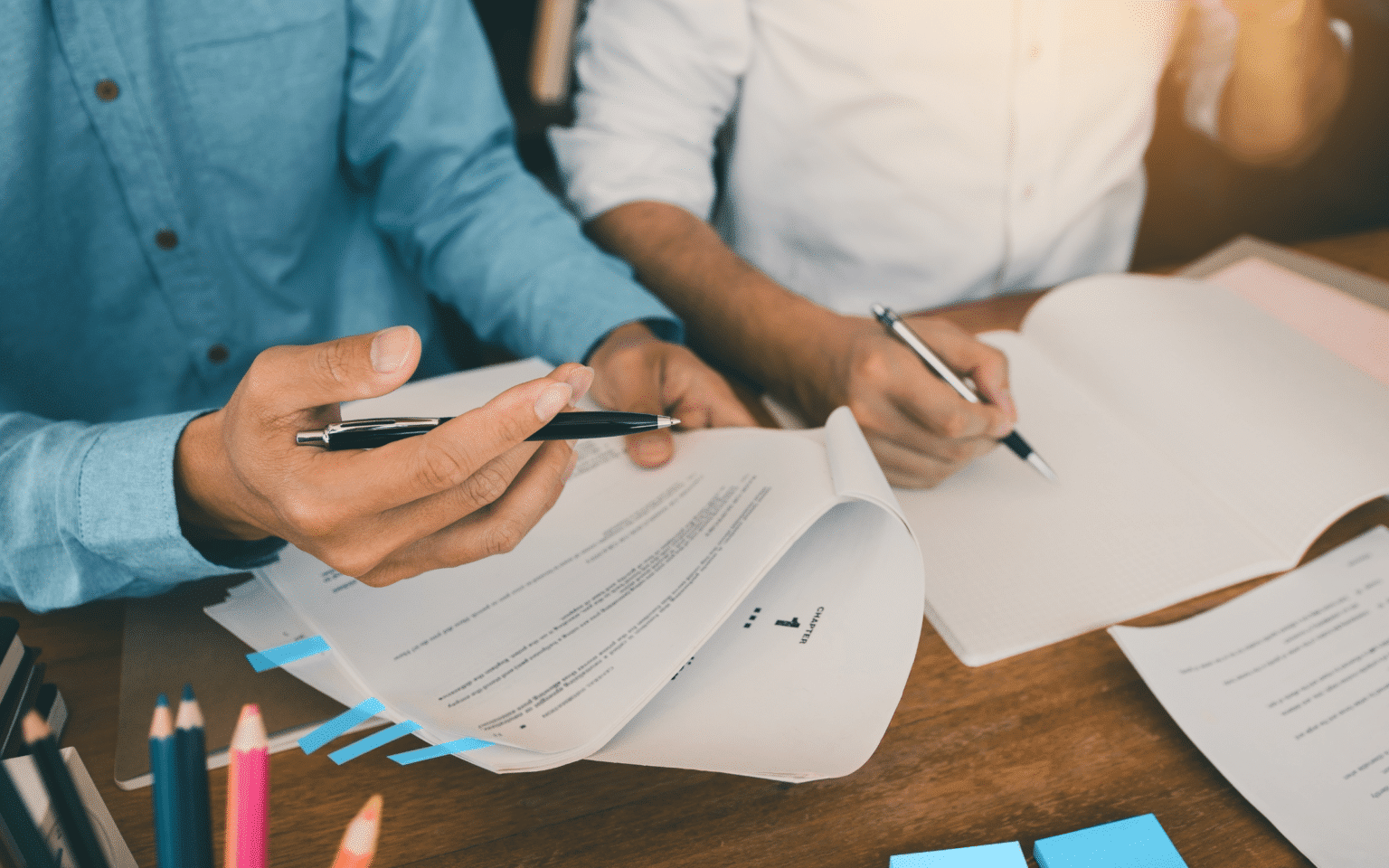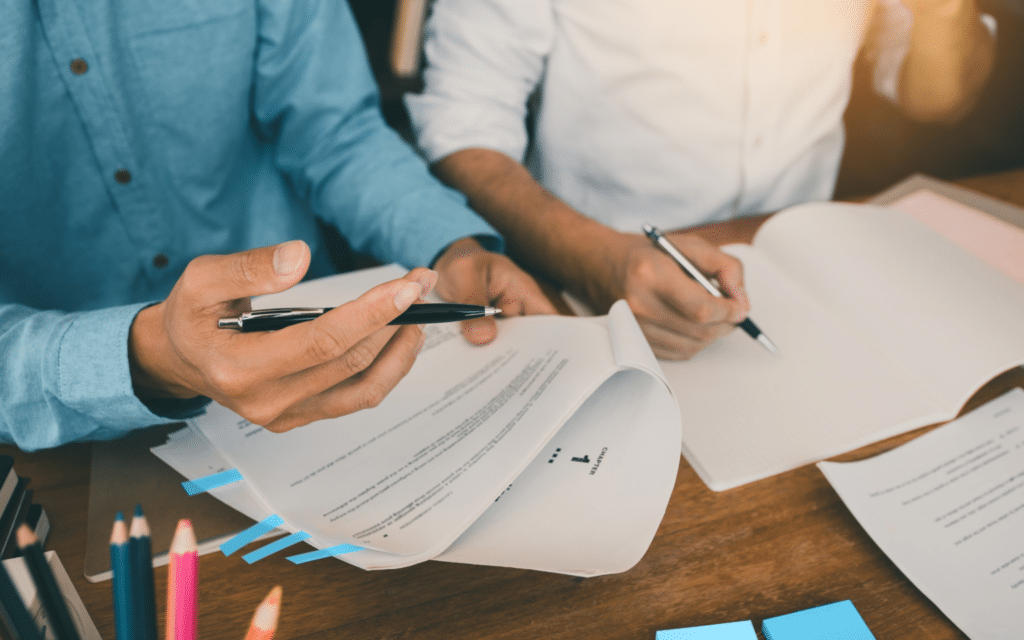 We love helping with in-progress projects, as it's always great to see a manuscript grow up before our very eyes. So if you want some assistance with a project you're working on, this is the place.
Editorial Coaching includes a series of one-hour meetings with one of our exceptional Developmental Editors (see below) to dive into everything you've already drafted, give feedback, and help brainstorm possible directions the work could take. It's pretty great, as it's like having a writing mentor, an art therapist, and a good friend all at the same time.
Also, heads up that Editorial Coaching with Atmosphere doesn't preclude you from shopping the manuscript for publication elsewhere; it'd also get you a $400 discount on publishing with us down the line, if you'd like.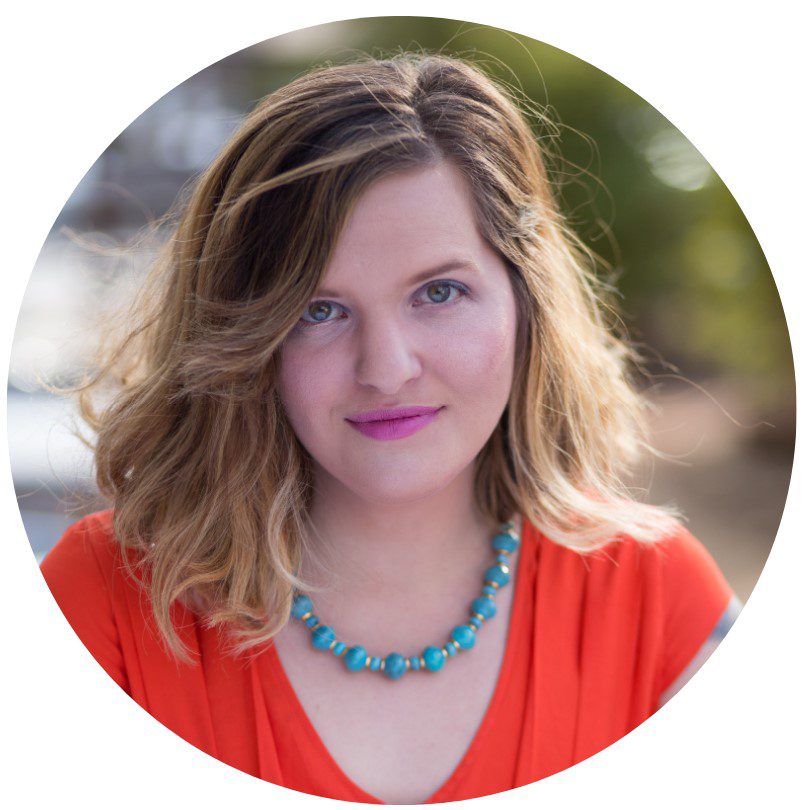 Dr. Trista Edwards
Editorial
Trista Edwards (she/her) holds a Ph.D. in Creative Writing from the University of North Texas as well as an M.A. and B.A. from the University of West Georgia. She is the author of Spectral Evidence (April Gloaming Press, 2020) and the editor of Till The Tide: An Anthology of Mermaid Poetry (Sundress Publications, 2015).
Her poems have appeared in Ligeia Magazine, Flapperhouse, Dream Pop Press, Southeast Review, The Adroit Journal, White Stag, Lover's Eye Press, and more.
Trista lives in Hiram, Georgia with her husband, son, and two pups. When she's not talking about books, she can be found working on her various miniature
dollhouses or making candles. You can read more of her writing on her website here.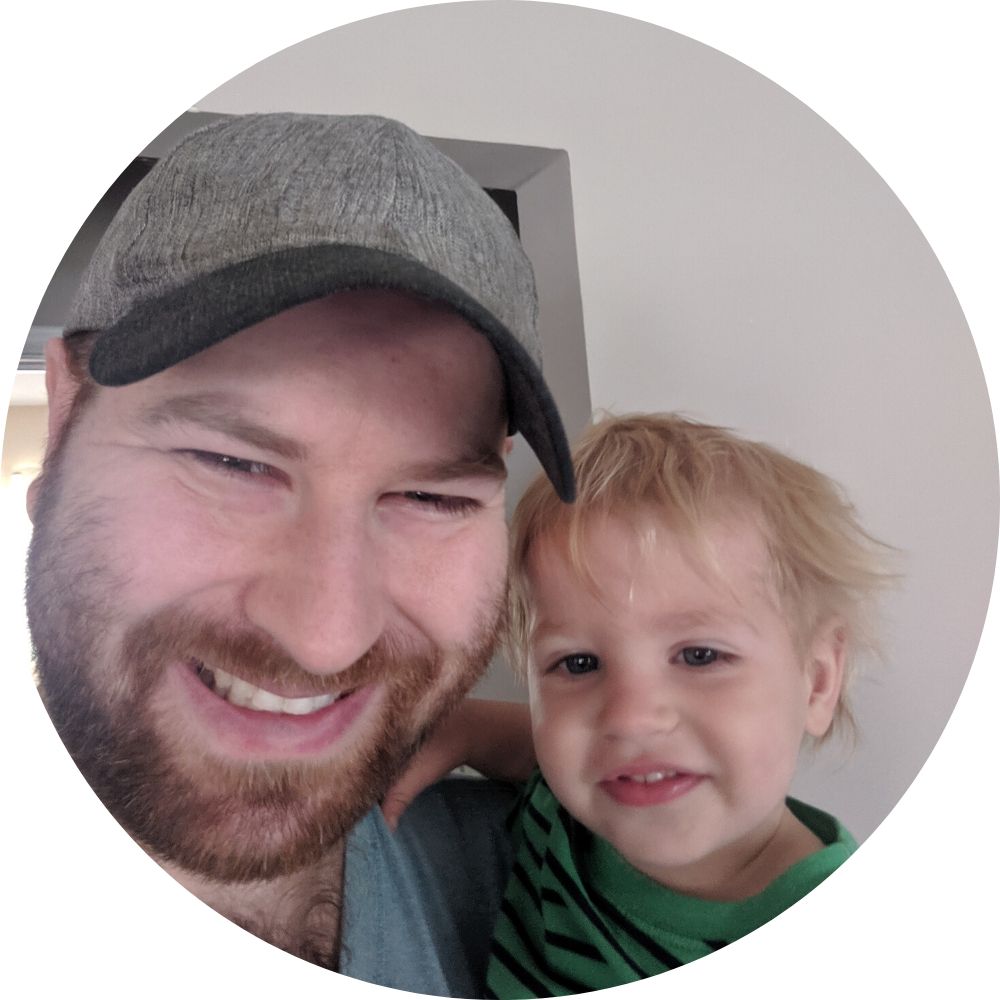 Dr. Kyle McCord
Editorial
Kyle is the author of seven books including National Poetry Series Finalist Magpies in the Valley of Oleanders (Trio House Press 2016) and X-Rays and Other Landscapes (Trio House Press 2019). He has work featured in AGNI, Blackbird, Boston Review, The Gettysburg Review, The Harvard Review, The Kenyon Review, Ploughshares, TriQuarterly and elsewhere.
Kyle has received grants or awards from The Academy of American Poets, The Vermont Studio Center, and the Baltic Writing Residency. He received his PhD in Creative Writing from the University of North Texas. He serves as Executive Editor of Gold Wake Press, and teaches at Drake University in Des Moines.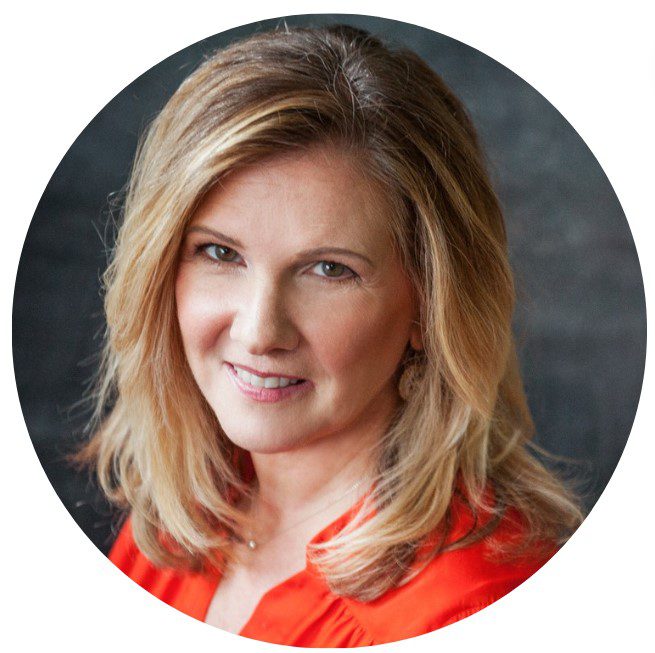 Tammy Letherer
Editorial
Tammy is a Chicago author, writing coach, and developmental editor with a long and varied professional writing career. After earning a degree in journalism from Indiana University, she began as a copywriter, marketing things like Big Macs, dog food, and Jim Beam whiskey, before trading taglines for full-length manuscripts. 
Tammy's latest book, The Buddha at My Table, is an award-winning memoir that was named the 2019 Book of the Year by the Chicago Writers Association. Her work can also be found on Huffington Post, Grok Nation, She Does the City, Eden Magazine, Brazen Women, and more. She is currently writing her second novel. Please visit her at TammyLetherer.com.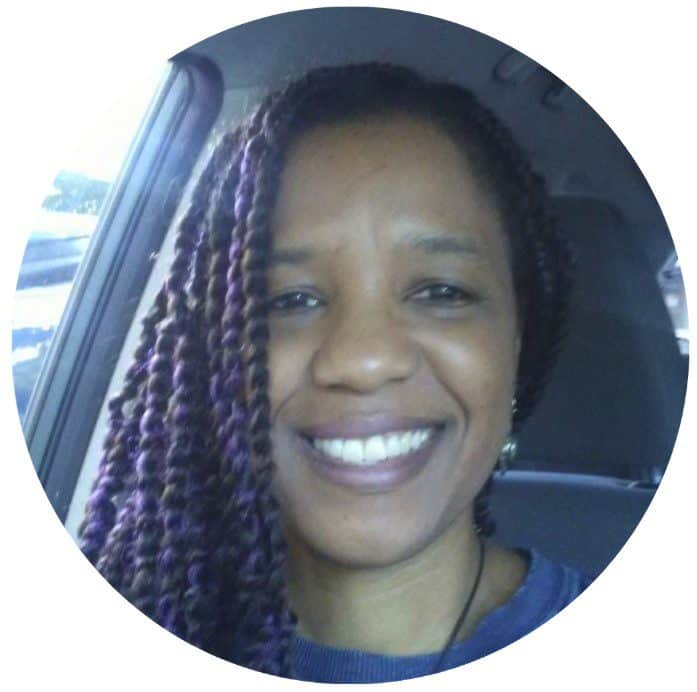 Asata Radcliffe
Editorial
Asata is a writer and multimedia artist. A California native, Asata received her MFA in Creative Writing (Fiction) from Antioch University in Los Angeles. She writes speculative fiction and essays. Her creative work culminates as multimedia collections of speculative art installation, merging writing, film, and form.
Asata's work invites one to experience the interstitial spaces of speculative landscapes and surrealist futures. Concerned about the planet, her research includes topics of land ethics, futurism, and the nonlinear narratives of human existence.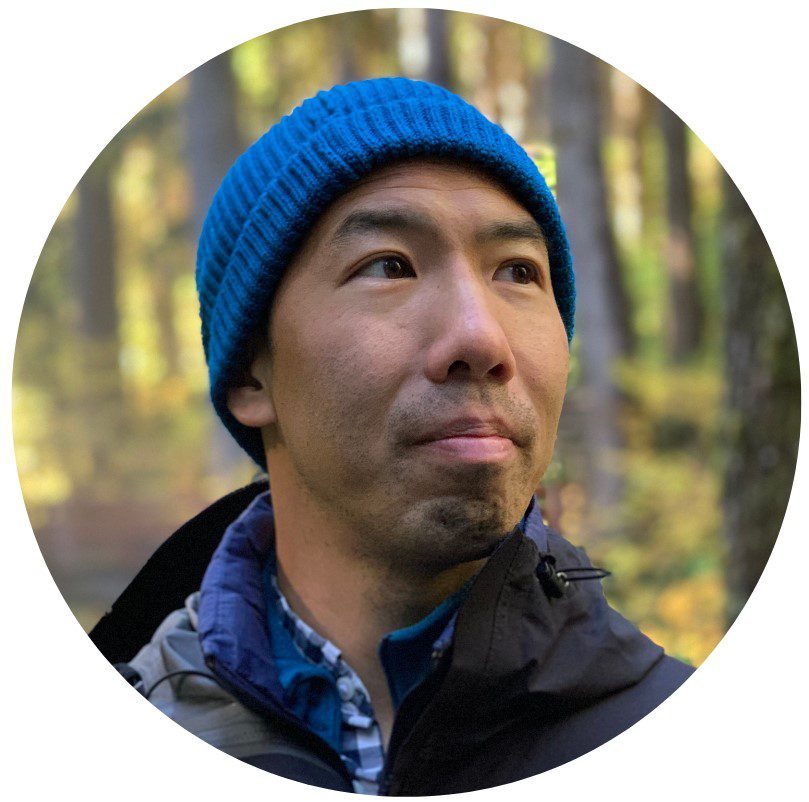 Albert Liau
Editorial
Albert Liau enjoys working on literary projects across various genres and is particularly keen to bring his scientific training at MIT and UC Berkeley to speculative fiction and nonfiction manuscripts. With literary sensibilities honed through workshops led by Joe Haldeman, Anita Desai, Steve Almond and Laura van den Berg, Albert engages in editorial work with critical perspectives as well as empathetic concern.
Albert is a contributing editor at CRAFT Literary where he provides feedback on submissions and co-authors the column "The Art of the Opening," an ongoing series that examines how the beginnings of stories achieve their effects.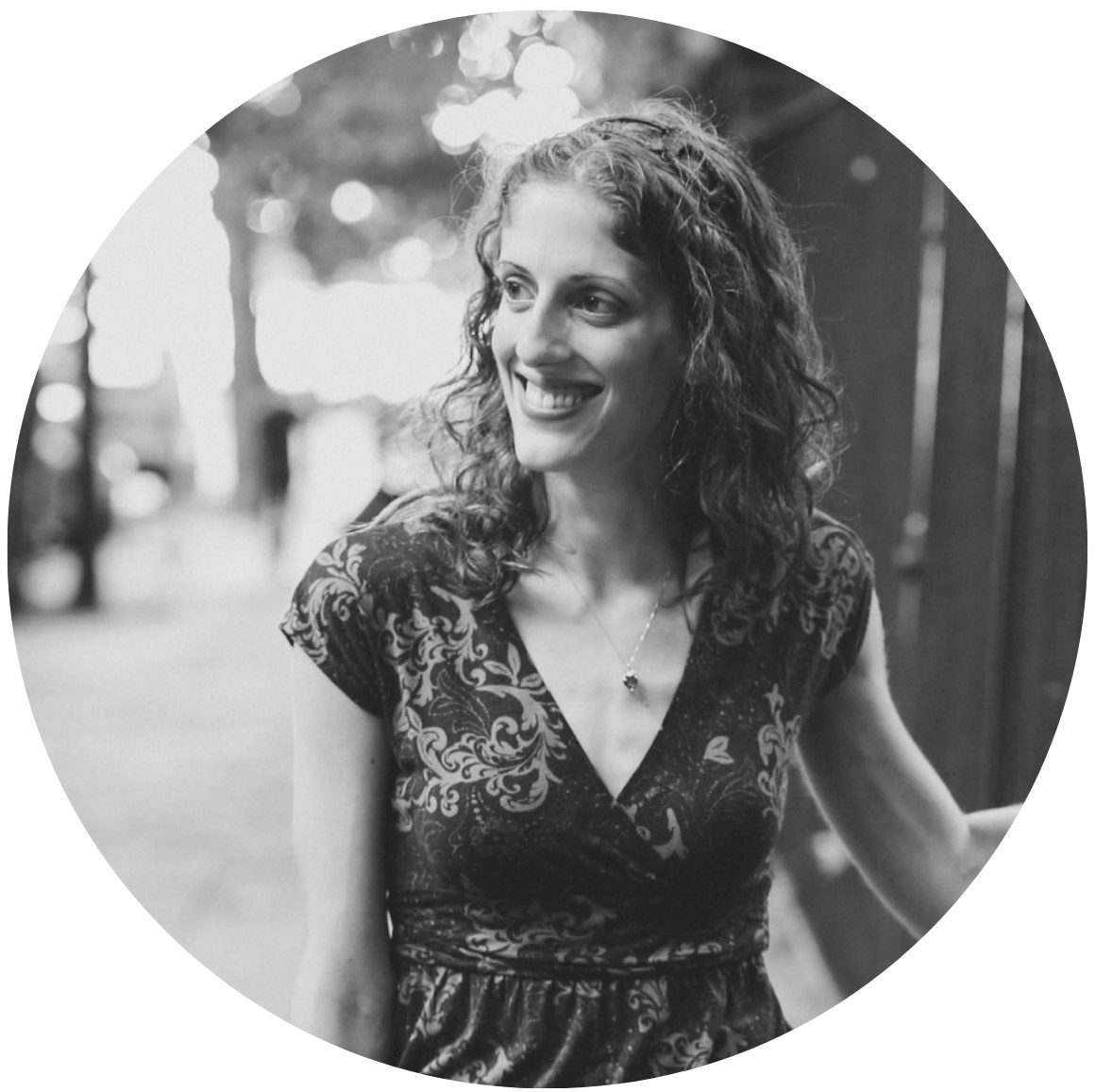 Megan Turner
Editorial
Megan Turner graduated from the MFA Program for Poets and Writers at the University of Massachusetts Amherst in 2009. She has taught online, overseas, and in college and college prep programs. She also served as a foreign rights coordinator at HarperCollins Publishers in New York.
More recently, Megan worked as a digital editor for a nonprofit in San Francisco. Her work has appeared in Witness, Rio Grande Review, Atticus Review, Fiction International, and others. (photo by Leila Jacue)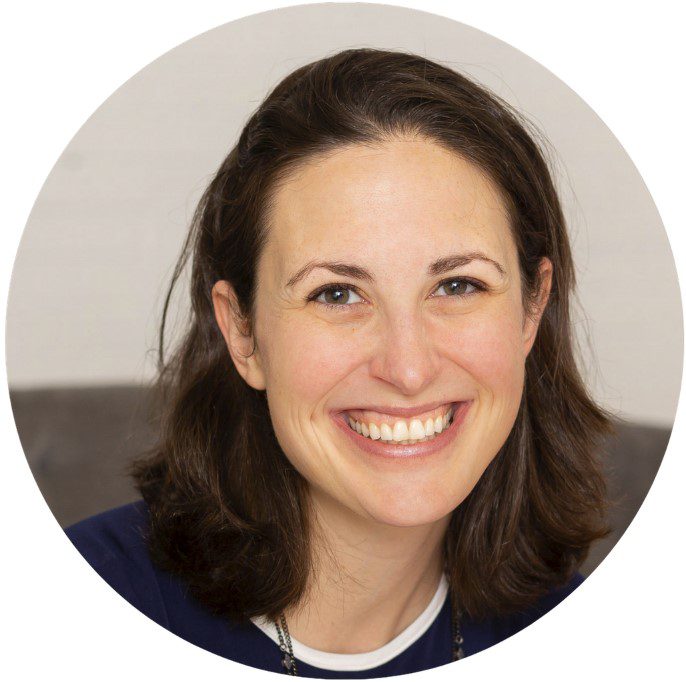 Colleen Alles
Editorial
Colleen is an award-winning writer living in West Michigan. She earned a degree in English
with an Option in Creative Writing from Michigan State University, and her master's from
Wayne State University. 
The author of two novels, one poetry collection, and a handful of poetry chapbooks, Colleen
loves to talk about writing. A former teacher and librarian, she also loves craft beer, the
Oxford comma, distance running, and her family. She serves as a contributing editor for
short fiction at Barren Magazine. You can find her online at www.ColleenAlles.com.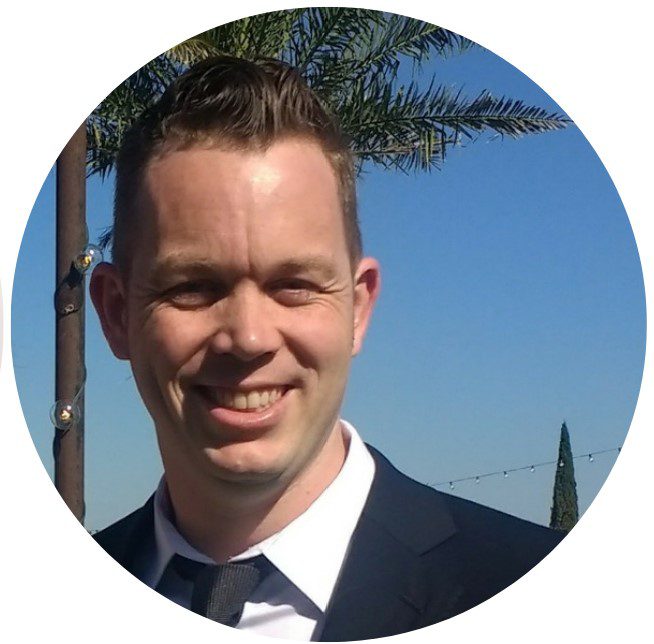 Bryce Wilson
Editorial
Bryce has worked as a professional writer for fifteen years. He was a film columnist and feature writer for The San Luis Obispo New Times, and his work has also been featured in magazines and websites such as Paracinema, ScreenRant, Cinema Blend, Arts Decades Magazine, and inReads.
Bryce's fiction has been published in anthologies such as Texas Horror Vol. 2 & 3, This Book Is Cursed, The Edge: Darkness, Switchblade Magazine, and Smoke & Flame.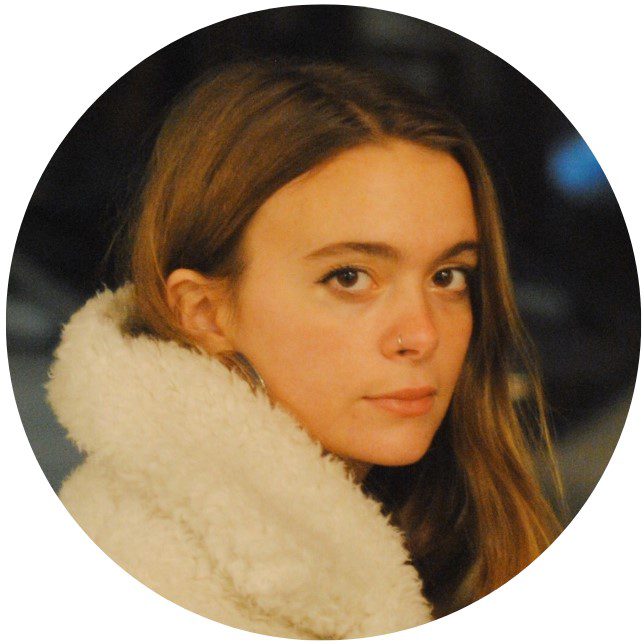 Dakota Reed
Editorial, Children's Books
Dakota Reed holds an MFA in Poetry from the College of Charleston, where she was a Woodfin Fellow, and earned her BA in English from the University of Georgia. She's worked as senior editorial assistant for Crazyhorse as well as editorial intern for The Georgia Review.
Dakota's work has been published by Blood Orange Review and is forthcoming in Hayden's Ferry Review. She has also been awarded the Nancy Walton Pringle Memorial Prize by the Poetry Society of South Carolina and received honorable mention in AWP's 2020 Intro Journals Prize.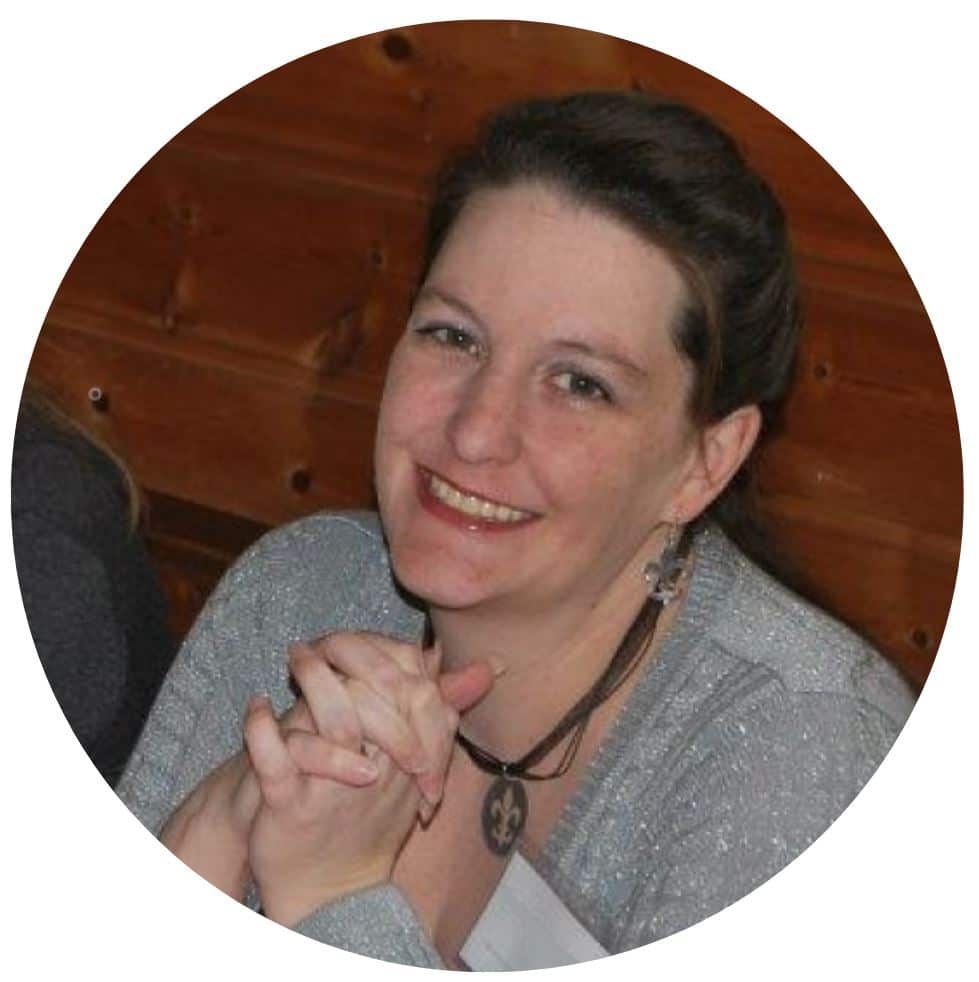 BE Allatt
Editorial, Proofreading
BE Allatt is an award-winning scholar of the fantastic genres and is a published academic and flash fiction author. BE holds a BA with highest honors in English literature and political science, as well as an MA-Lit with a concentration in science fiction studies from Texas State University in San Marcos, Texas. They have worked as a freelance editor for many years, assisting first-time, self-published, and NYT-bestselling authors alike.
In their freetime, BE enjoys travelling the world and being silly with their nieces and nephews, while also being an avid reader, gamer, and occasional performance artist. Most importantly, at least as far as the cat is concerned, BE is a dedicated slave to a bossy tuxedo cat named Eimear.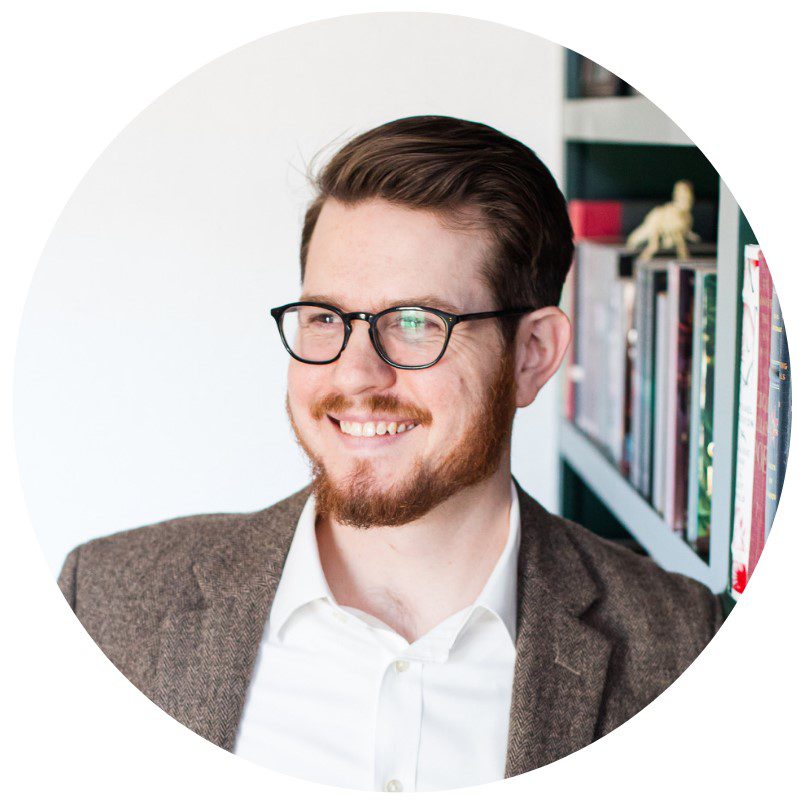 Sam O'Neil
Editorial
Sam O'Neil is a writer and editor from Garland, TX. He fell in love with reading at an early age and soon began to write. His first books were written on primary paper and staple-bound between sheets of construction paper. 
Sam is currently the Managing Editor for The Sunday School Store and owner of OneWheelOneil Writing and Editing. He lives in Plano, TX with his wife, two sons, and dog. You can learn more about him at onewheeloneil.com/about.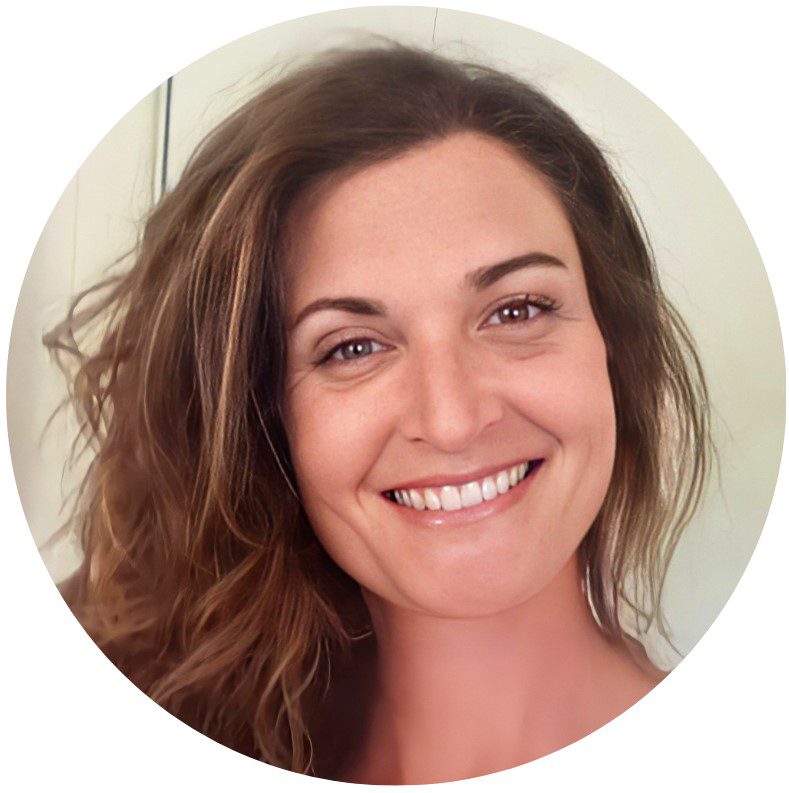 Shelley Lee
Editorial
Shelley is a small-town girl who has done big-town things. From spending many months on an aircraft carrier working directly with F18s on the flight deck to jumping out of a plane to driving a race car, she's done some crazy stuff! All these life adventures have lead to the creation of six novels with two more in the works.
Shelley has studied creative writing at Southern New Hampshire University, and when not working or reading, Shelley enjoys traveling with her husband and kids, finding life's next big adventure, and, of course, writing about it all.
If you're seeking a home for a book that you hope to be taken seriously, read thoughtfully, and championed from beginning to end, Atmosphere Press is the perfect fit.
Cristina Baptista
author of Taking Her Back
There is a real, beating heart at the center of how Atmosphere works. People really care about the process and you as a person. Never once did it feel like I was a part of a machine building a product.
Steven Armstrong
author of Dragon Daughter
The cover design was terrific, the editing was exceptional, the editing process was a great experience, and the marketing staff really got my book out there. Plus, everyone I worked with there was a fan of the book! I'm so happy I put my skepticism aside and went with Atmosphere.
Robin D'Amato
author of Somebody's Watching You
Atmosphere Press made it easy, walking me through each step and providing the expertise I lacked. They are truly author-centric and worked hard to be sure that I understood what was happening and that I was happy with the results.
Teri M. Brown
author of An Enemy Like Me
My experience with Atmosphere Press was beyond my expectations. From the bottom of my heart, thank you, Nick, Cammie, and AP team!
Victoria Davis
author of Addicted to Health
Working with Nick and everyone at Atmosphere Press has been such a great experience. From the editing, to the wonderful cover design, I couldn't be happier with how the final book turned out and highly recommend their press to any author.
Lee Matthew Goldberg
author of Orange City
Fulfilling a childhood dream, Atmosphere Press has provided an avenue for my words to live on in the lives of strangers. Who could ask for anything more?
Bonnie Griesemer
author of Sadie and Charley Finding Their Way
I also availed of their website design offer and, again, this proved to be the correct decision for me. It is a well-constructed, attractive, and easy-to-navigate site.
Paul Edmondson
author of Great Spirit of Yosemite
The entire Atmosphere Press team have consistently shown me honesty, transparency, professionalism, and kindness throughout my time working with them, as their mission statement says.
P.S. Berg
author of A Cage Called Freedom
Fortune smiled on me when I found Nick Courtright and Atmosphere Press. Working with Nick's team of experts, I have been able to get my book to market. I felt welcomed, heard and respected.
Daphne Birkmyer
author of COMFREY, WYOMING: Marcela's Army
Care, and warmth, and openness would come to characterize each individual at Atmosphere I got to work with. Nick and Kyle, and later, Cammie and Lennie, all became important to me over this past year, bringing joy, gratitude, and fun with each email or phone call.
Elizabeth Templeman
author of Out and Back: Essays on a Family in Motion
My first venture with Atmosphere Press was when they agreed to publish my second novel, and the process was smooth and professional.
Sandra Fox Murphy
author of That Beautiful Season & Let the Little Birds Sing
From the moment my manuscript was accepted, I felt as if I was their only author. Such professional and caring support. So many answers given in a patient, timely way. So many helpful, supportive and intelligent suggestions.
Marcia Drut-Davis
author of What? You Don't Want Children?
Atmosphere Press walks you through everything – from editing to post-publishing – and really take your opinions as the author into consideration. I would definitely recommend them to any author, new to publishing or not.
Nicole Zelniker
author of Last Dance
As a seasoned (read "old") author of academic tomes, I'd accumulated substantial experience with diffident publishers, non-caring and careless editors, and bizarre contractual binds enough to leave anyone's head needing serious therapy. I could not be more pleased with my decision to follow in the footsteps of Barry Amis and go with Atmosphere.
Dan Nelson
author of Minnesota and Other Poems
Everything Kyle did was incredibly helpful in shaping the final story and yet I feel full ownership. I can say without hesitation that I loved the whole experience.
Laurel Schmidt
author of How to Be Dead
I trusted their guidance and am pleased with the result. I am looking forward to working with Atmosphere Press on my future projects.
Karahn Washington
author of Murphy's Law
I can't say enough about the staff at Atmosphere. My editor made the book much better, but she was also willing to let me make my own choices when we disagreed. Cameron Finch has been tireless in her efforts to promote the book. This book would not have been possible without Atmosphere!
Randy Fair
author of Southern. Gay. Teacher.
"It's hard to think of anything Atmosphere Press hasn't done to help turn my collection into a book. ATMOSPHERE PRESS has been very good to me/for me."
Stuart Silverman
author of Report from the Sea of Moisture
I can't be happier with the cover art, the fonts, or the interior design overall! The cover itself is just beautiful, precisely what I wanted, and which I'm sure will attract potential readers to check out the book. I'm so glad Atmosphere is the one publishing my first novel!
James Wollak
author of Insight and Suitability
Atmosphere is maverick. Collaborating with my editor Kyle on the scope and sequence of my pieces taught me more about my work than the best writing workshop ever had.
Elder Gideon
author of Gnostic Triptych
Atmosphere Press helped me transition from a guy who wrote a book to an author, and for that I am thankful.
Matt Edwards
author of Icarus Never Flew 'Round Here
Atmosphere Press has been super helpful and accommodating – from Nick and Kyle to the entire marketing team, and Evan with the creation of the website.
Karen Wicks
author of Twisted Silver Spoons
Every step of the way, your staff has been awesome--good communication, friendly, informative, prompt, focused.
Catee Ryan
author of The Prisoner and The Executioner
From initial contact all the way through publication date and post-publication marketing, Nick, Kyle, Evan, and Cammie have been wonderful-- informative, responsive, and friendly.
Scott Bollens
author of ReStart: Stories of the Cairn Age
This has been a wonderful experience from start to finish. When Kirkus Review gave my book a starred review, that was the icing on the cake. I am so proud of the book Atmosphere has helped to create.
Pamela Laskin
author of The Lost Language of Crazy
It's been a great experience working with all the very professional and talented people at Atmosphere Press. I very much hope that we get to work together again in the future.
Ralph Pezzullo
author of Saigon
I would definitely recommend Nick and his team to anyone wanting to produce a quality book. Mine is getting rave reviews and is selling well, and I couldn't be more pleased.
Mary A. Johnson
author of Love and Asperger's: Jim and Mary's Excellent Adventure
Great company with awesome team members! I will use you as a publisher again in the future. Overall an amazing experience! Awesome communication! Final product was phenomenal! Easy to work with and really caring!
Dan Jason
author of The Saint Next Door
First contact with Nick, full of humor and insight, soon Evan the techie for audio. I could simply not imagine a better, more professional and congenial team.
Frances Fischer
author of My Northeast Passage - Hope, Hassles and Danes
Cammie and Hayla are a joy to work with in book promotion. Both of them respond promptly to questions and provide thorough, comprehensive explanations. It's obvious they are invested in an author's success. I appreciate the guidance, enthusiasm and extra reinforcement!
Kellye Abernathy
author of The Aquamarine Surfboard
Every phase of the process was handled with a high level of care and professionalism. When Atmosphere Press claims to be author-focused they are stating fact – Atmosphere honored my style and wishes throughout!
James Morris
author of FLAWED HOUSES of FOUR SEASONS
Nick put together a truly impressive team to champion my book and help make it the best possible version of what I wanted to say. I have received so many compliments on the cover art and website
Jana Eisenstein
author of Ghosted: Dating & Other Paramoural Experiences
I really appreciated Ronaldo's imagination and expertise in the cover design! Overall, it was nice to see how the book's development proceeded with great focus.
Garin Cycholl
author of Rx
I have taken advantage of the other offerings from Atmosphere through the Book Boost and Website development, and I appreciate so much the spirit of all the Atmosphere staff, their willingness to help, and their excitement over my work.
Judith Bice
author of Hey, White Girl
Thank you so much to Nick and the staff at Atmosphere for believing in my book and seeing me through all the different stages. I love my cover art. The designers and everyone I've worked with has worked hard to help me fulfill my dreams.
Georja Umano
author of Terriers in the Jungle
I had prayed for the right team to come along to bring my creation into fruition and Atmosphere Press delivered on every account!
Kara Jacobson
authot of The Intra-Earth Chronicles; Book I: The Two Sisters
I have been impressed time-after-time with Nick and his entire staff's professionalism, responsiveness, helpfulness, and advice on how best to get my book into a format to be proud of
Bill Slawter
author of Sit-Ins, Drive-Ins and Uncle Sam
The incredibly competent and kind professionals at Atmosphere Press made my novel -- His Name Was Ellis -- a pleasure to develop and publish. I highly recommend Atmosphere Press to any author. I am proud to work with them!
Joseph Libonati
author of His Name Was Ellis
I have been thoroughly pleased by the combination of professional expertise from submission to publication and marketing, the reasonable costs, retention of copyright by me, a much fairer return on the sale of each book, and the stimulating and friendly relations with every professional on the team.
Ruben Rivera
author of Z is for Zapatazo
Atmosphere, ever the joyful and professional organization, made every step easy, clear and as enjoyable as it could be...having a group of like-minded, artistic people bringing everything together is all an artist could ask for.
Patrick Scott
author of Unburied: The Loci of Power Series, Cycle I