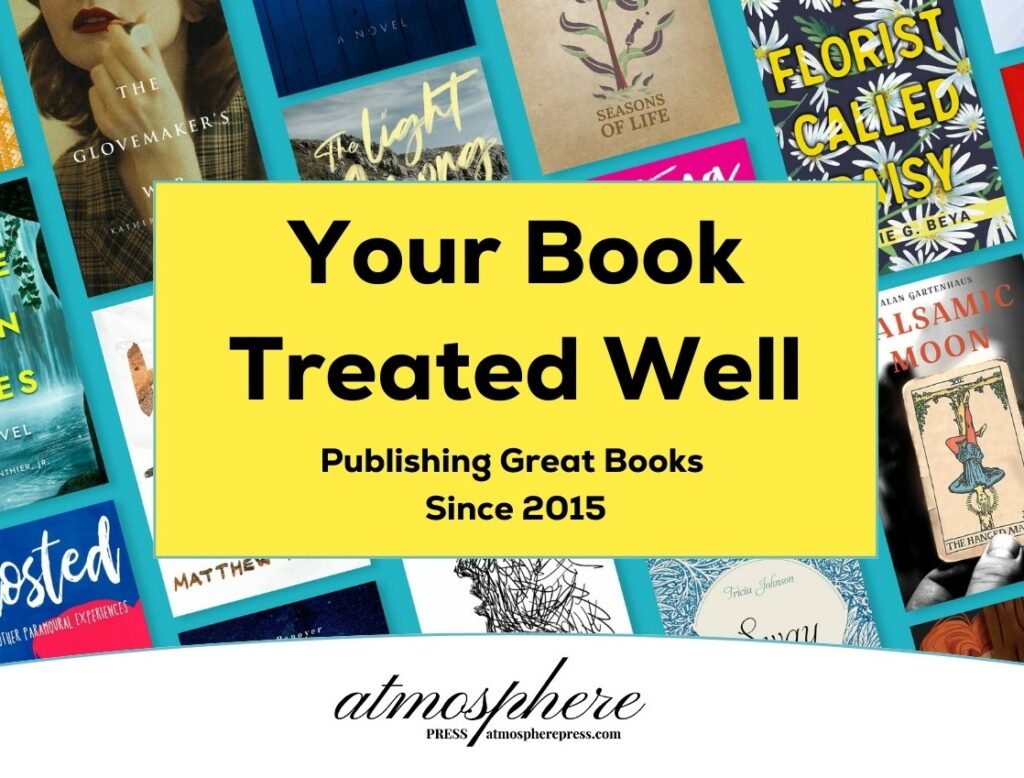 This is it: the opportunity to take your writing project to the next level
Whether you need editorial coaching, cover design, an author website, illustration, book publicity, or publication, Atmosphere is the right fit. Send us a note, buy a service, or schedule a call to take the next step!
Interested? Let us know!
Because we'd love to see what you've built.


There is a real, beating heart at the center of how Atmosphere works. People really care about the process and you as a person. Never once did it feel like I was a part of a machine building a product.
Steven Armstrong
author of Dragon Daughter
If you're seeking a home for a book that you hope to be taken seriously, read thoughtfully, and championed from beginning to end, Atmosphere Press is the perfect fit.
Cristina Baptista
author of Taking Her Back
Atmosphere Press made it easy, walking me through each step and providing the expertise I lacked. They are truly author-centric and worked hard to be sure that I understood what was happening and that I was happy with the results.
Teri M. Brown
author of An Enemy Like Me
Working with Nick and everyone at Atmosphere Press has been such a great experience. From the editing, to the wonderful cover design, I couldn't be happier with how the final book turned out and highly recommend their press to any author.
Lee Matthew Goldberg
author of Orange City
I can't say enough about the staff at Atmosphere. My editor made the book much better, but she was also willing to let me make my own choices when we disagreed. Cameron Finch has been tireless in her efforts to promote the book. This book would not have been possible without Atmosphere!
Randy Fair
author of Southern. Gay. Teacher.
Care, and warmth, and openness would come to characterize each individual at Atmosphere I got to work with. Nick and Kyle and Cammie all became important to me over this past year, bringing joy, gratitude, and fun with each email or phone call.
Elizabeth Templeman
author of Out and Back: Essays on a Family in Motion
Atmosphere is maverick. Collaborating with my editor Kyle on the scope and sequence of my pieces taught me more about my work than the best writing workshop ever had.
Elder Gideon
author of Gnostic Triptych
Atmosphere, ever the joyful and professional organization, made every step easy, clear and as enjoyable as it could be...having a group of like-minded, artistic people bringing everything together is all an artist could ask for.
Patrick Scott
author of Unburied: The Loci of Power Series, Cycle I
A sneak peek at a small part of our team...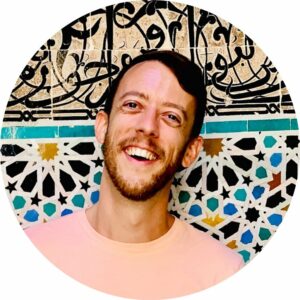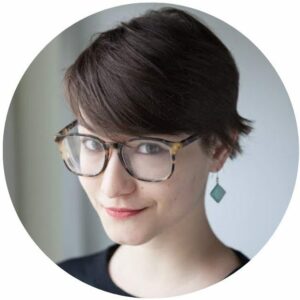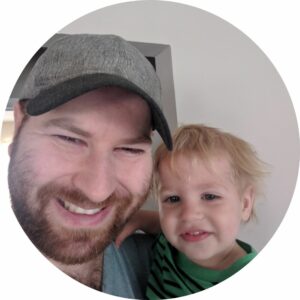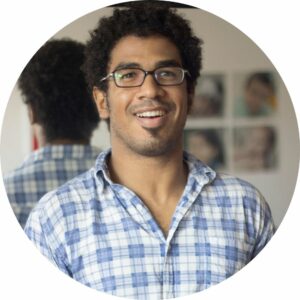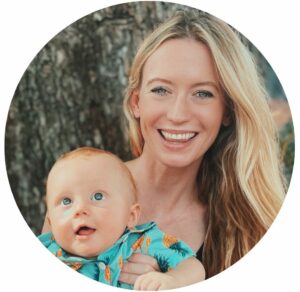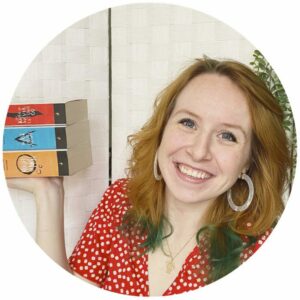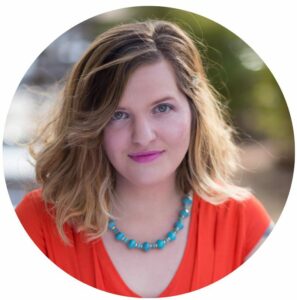 Our Flagship Publication Service
This is it: a chance to be alongside Atmosphere's award-winning and bestselling titles, while working hand-in-hand with our experienced and well-credentialed team to bring your project from raw manuscript all the way to a polished artifact in readers' hands. Including developmental editorial meetings, proofreading, bespoke cover design, sleek interior layout, print and ebook, global distribution, marketing assistance, and a truly personal first-class publishing experience, this is the offering that's led to this mountain of testimonials. This offer is selective, and pricing is determined via collaborative conversation, so please schedule a call with our Acquisitions Editor to learn more!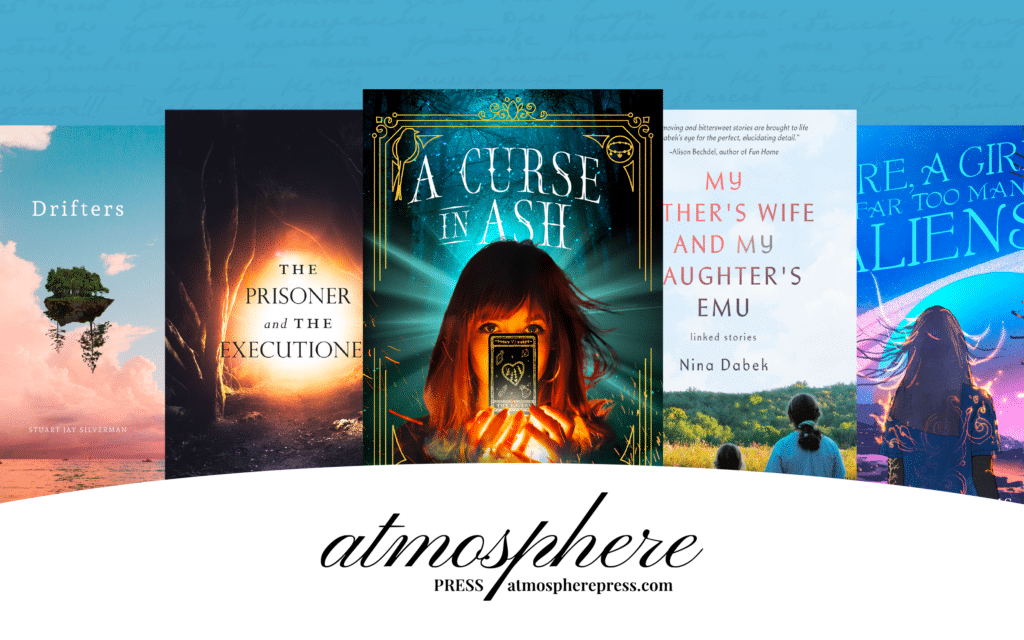 Atmosphere Press has long been acclaimed for the diverse excellence of its cover design, and now we bring our cover design team to you, even if you're self-publishing or working with another publisher.
Our goal is not just to make gorgeous and successful covers, but covers beloved by the author of the book. We do this by zeroing in on what you want for your cover, both by understanding your book and what you ask for, but also by studying the aesthetics of other book covers that you personally like. Because we can't build a cover you'll love until we know what style–from image to color to font to composition–really catches your eye!
With this package, you'll work personally with our Art Director, and then our team of experienced designers will work hard to build a design that knocks your socks off.
We love helping with in-progress projects, as it's always great to see a manuscript grow up before our very eyes. So if you want some assistance with a project you're working on, this is the place. Editorial Coaching includes a series of one-hour meetings with one of our exceptional Developmental Editors to dive into everything you've already drafted, give feedback, and help brainstorm possible directions the work could take. It's pretty great, as it's like having a writing mentor, an art therapist, and a good friend all at the same time. Also, heads up that Editorial Coaching with Atmosphere doesn't preclude you from shopping the manuscript for publication elsewhere; it'd also get you a $400 discount on publishing with us down the line, if you'd like.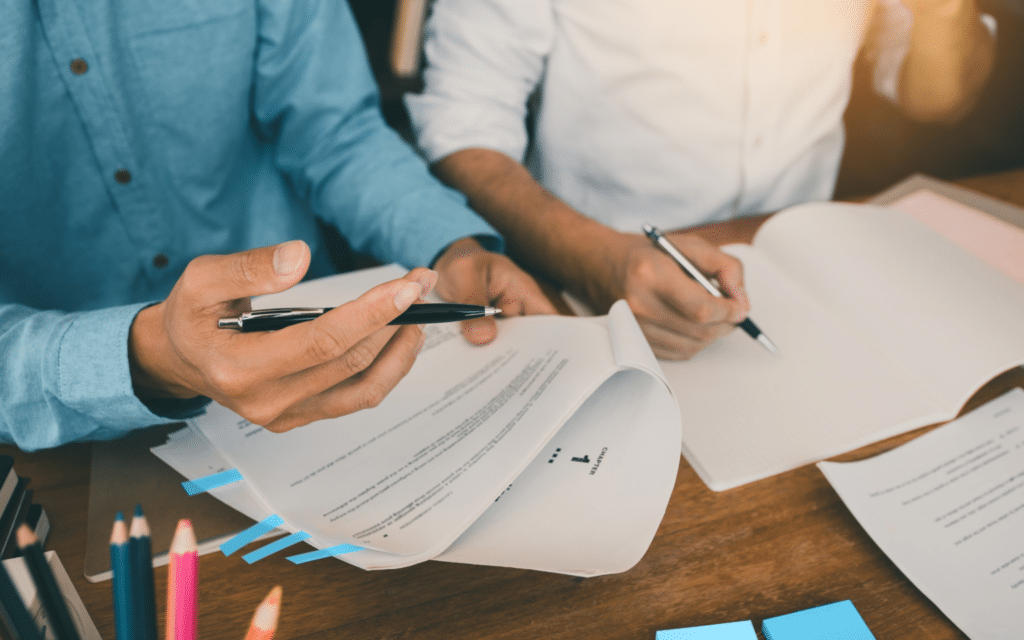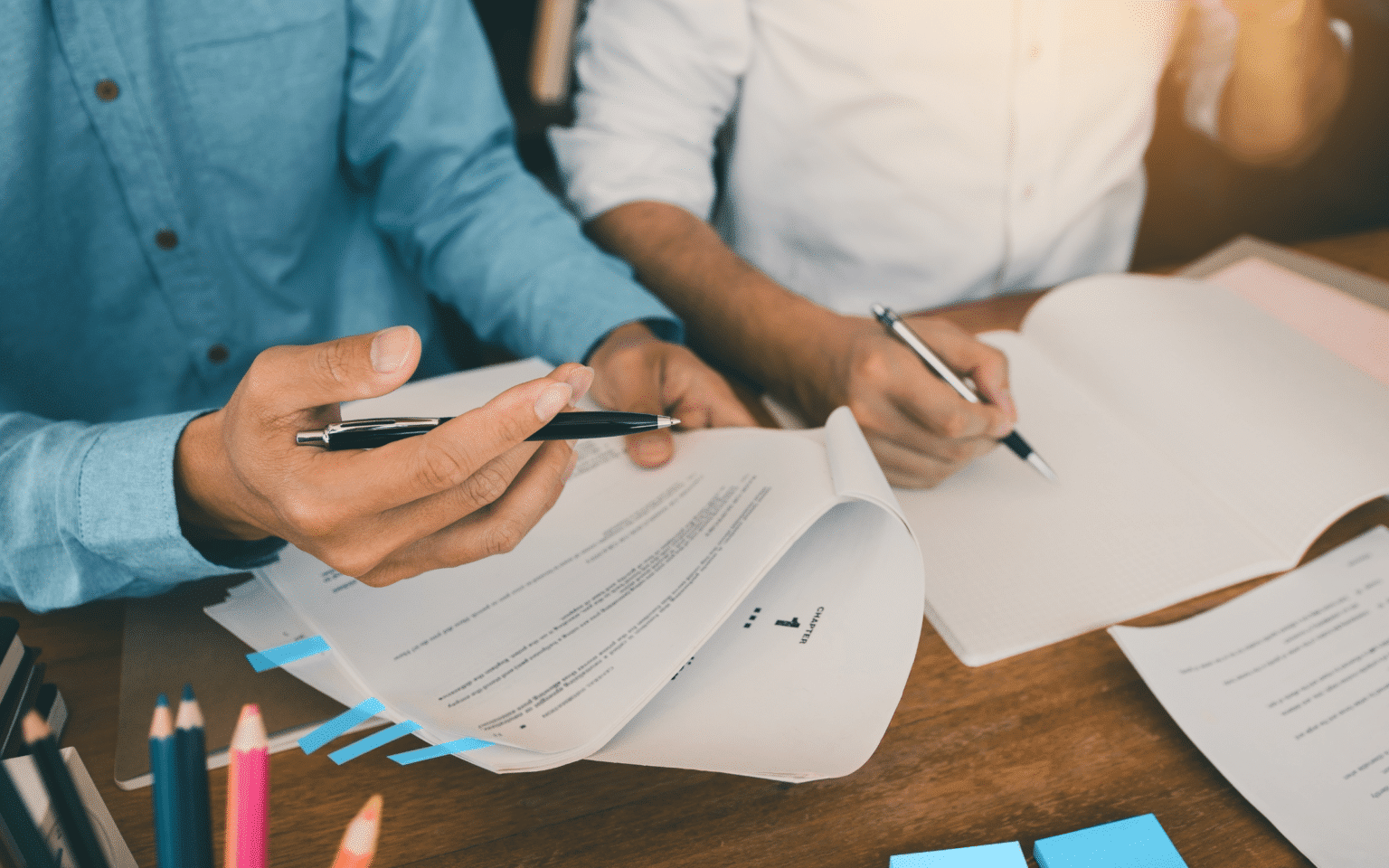 Written Manuscript Review
If you just want 2-3 pages of written feedback on your manuscript from a professional editor, this Manuscript Review is what you're looking for. It includes reading your manuscript and assessing it for publishing viability either for traditional or hybrid publishing, as well as gauging its potential success in the marketplace. This will help you know as clearly as possible whether your manuscript is ready for submission, and whether that ending you've been worrying about is sticking the landing, or is in need of refinement. We'll be generous with the feedback, and honest about your work.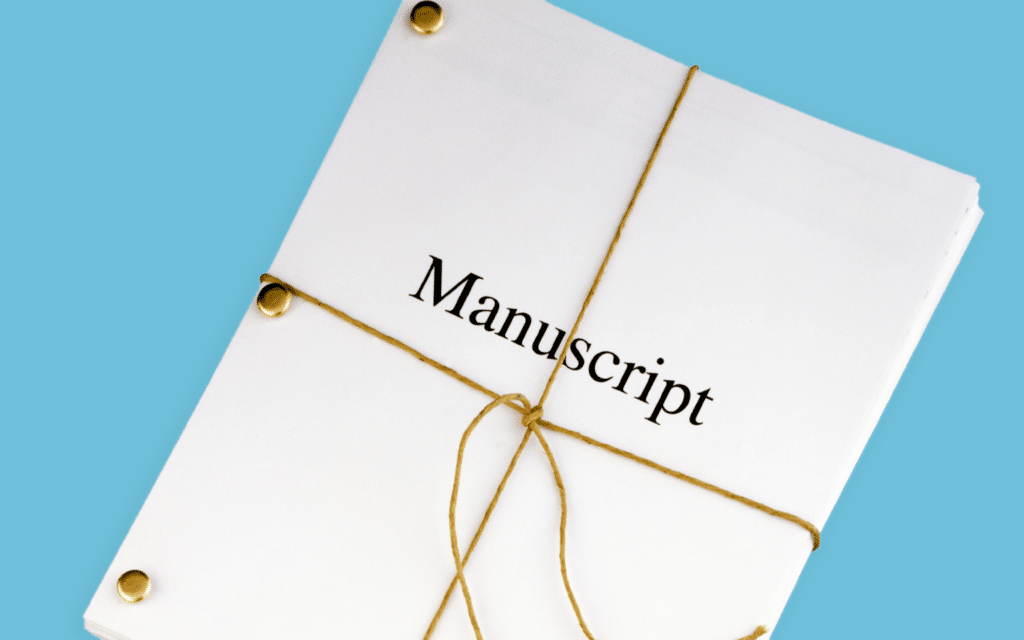 Back-of-Book Strategy Meeting
The teaser/marketing copy that goes on the back cover of your book–and at the top of an Amazon page–is one of the first things many readers will read about your book. It's important, and we also understand that this can be one of the most difficult things for an author to write. It can be tricky to distill a whole book down to a small snippet of marketing copy! Luckily, we have Tammy Letherer, our resident expert on crafting this tricky text. Through an in-depth video tutorial and a 45-minute one-on-one meeting, you'll get direct assistance on building the elevator pitch for your book, ensuring it's going to be a strong selling point for your work.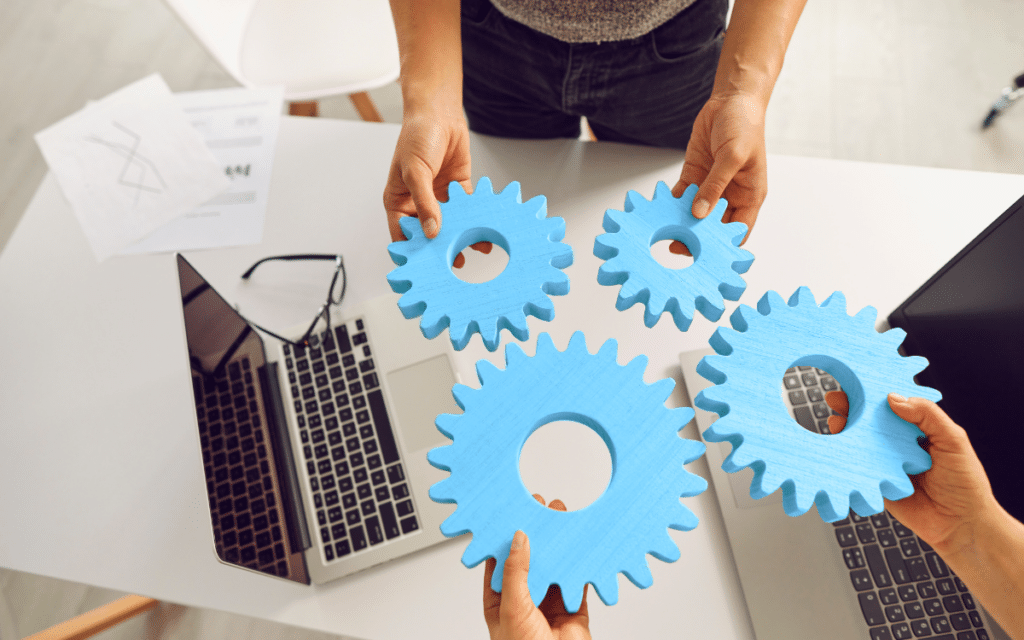 Let's be honest: we'd love if you worked with Atmosphere Press to publish, but we understand if you'd like to pursue a traditional publishing contract. That's why we provide assistance to authors in crafting their agent and publisher query letters–after all, we see about 10,000 submissions a year, so we know what works. Through an in-depth video tutorial and a 45-minute one-on-one meeting with our in-house query expert, you'll get direct assistance on building a professional agent and publisher pitch for your book, making it a flexible and dynamic document that will put the best foot forward for your manuscript.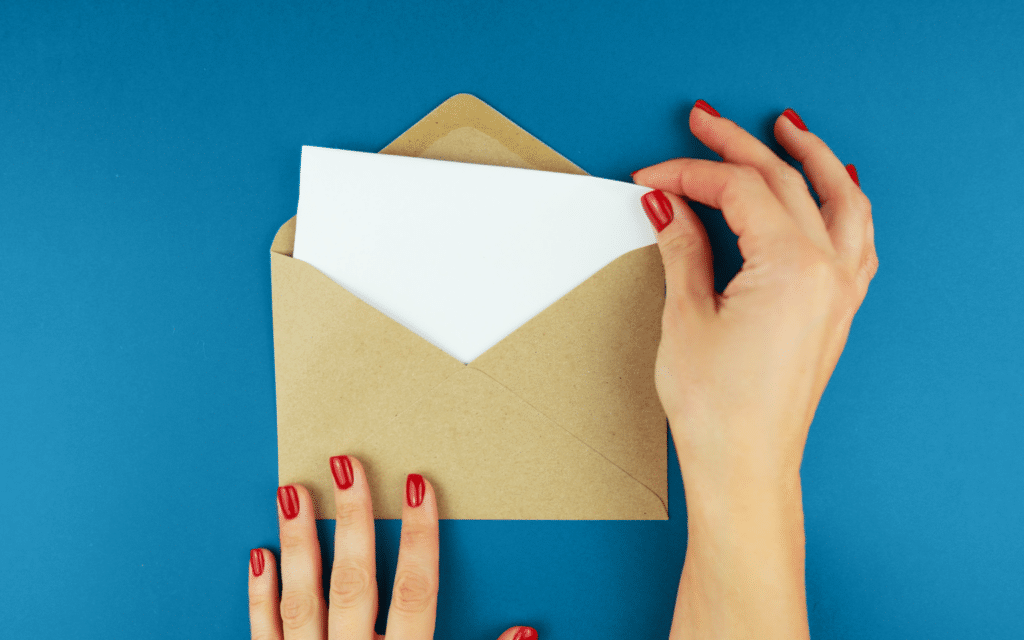 Merchandise Bundle for Your Book
(note: U.S.A.-only). Now this is exciting! With our custom merchandise bundle for your book, we'll use your book's cover to make for you a collection of 250 postcards, 100 stickers, 50 ballpoint pens, 2 posters (18″x24″), and, as an author's bonus, a coffee mug with your book cover on it. Authors have found this to be a really fun bunch of collateral to give away with their book, or help with their branding. And if you'd like double or triple those amounts listed, just order multiple bundles and we'll get it taken care of. All we'd need to make this happen are the editable files for your book cover, so we can make sure everything is ready to manufacture beautifully!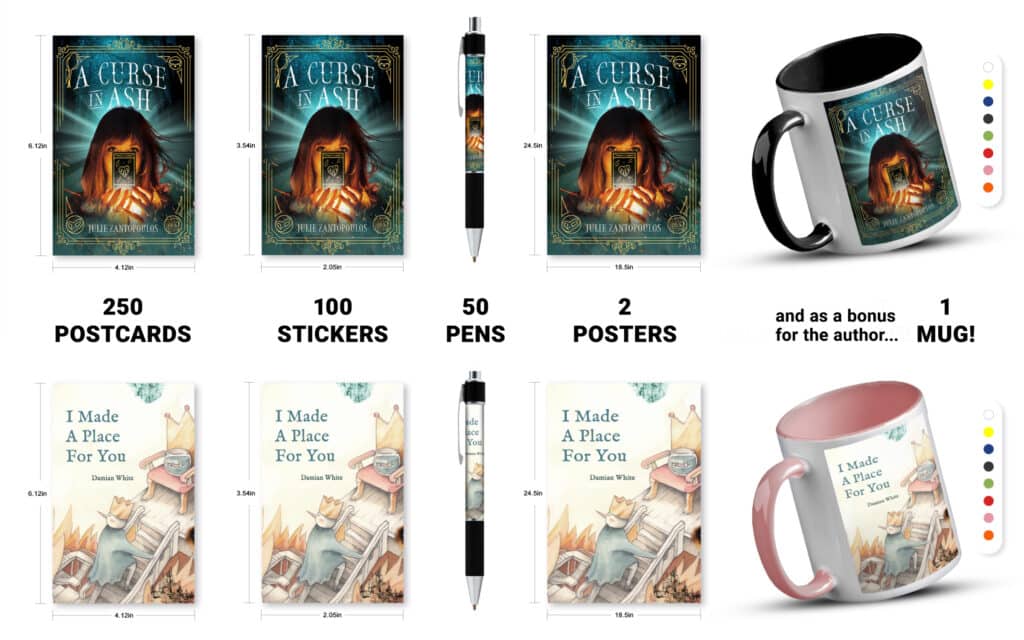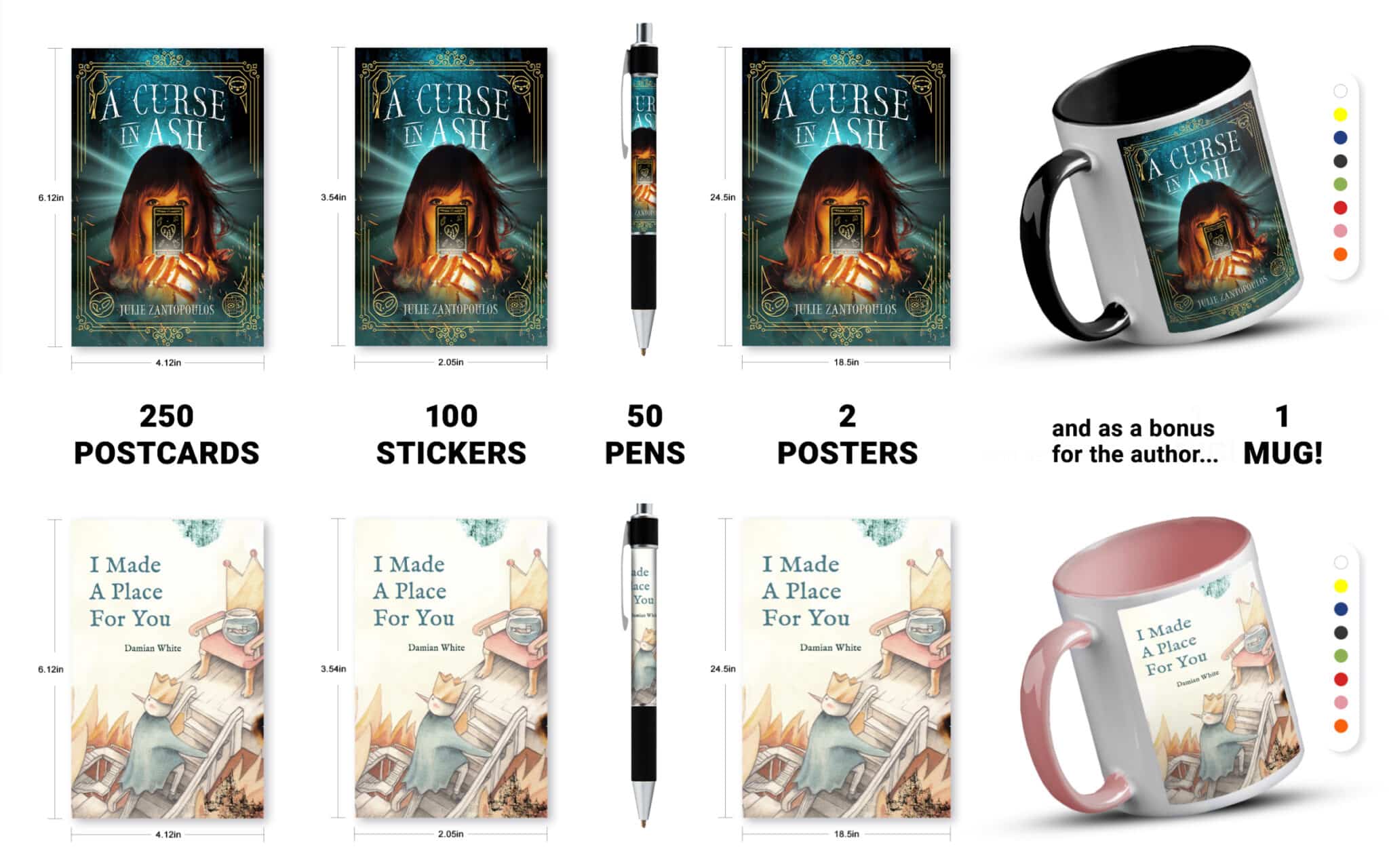 Book Boost Publicity and Promotion Packages
Our premier Book Boost packages can help you make a great first impression with your book. Work directly with our dedicated and experienced Book Publicity team to get reviews, drive ad traffic, build a local strategy, and make a difference for your book. We have four levels of assistance, so choose the one that suits you best!
Supercharged: 4 months of coverage, premium book reviews, author interviews, NetGalley campaign, hosted online reading, 3x social media/Amazon ads, 3 big strategy calls, and more
Premium: 3 months of coverage, book reviews, author interview, hosted online reading, 2x social media ads, 2 big strategy calls, and more
Advanced: 2 months of coverage, book review, author interview, social media ads, 1 big strategy call, and more
Essential: 1 month of coverage, and you pick four items from a list of necessary publicity options
Custom Author Website Build Packages
Let us build you a website that stands out amongst the rest! Our team will work with you to build a one-of-a-kind website that informs your audience, and offers you the highest returns on the sale of your book. Whether your looking for a full fledged ecommerce store for your book, or a more minimalist approach, we've got you covered. Take a look at our deals below.
Premium: 2 years of dedicated support, QR code assistance, website monetization, mailing list integration, digital strategy, and more
Advanced: 6 months of dedicated support, access to premium themes and plugins, a 45 minute video tutorial & website guidance, and more
Audiobook Production and Distribution
Expand your book's presence in the world by completing the trifecta of publishing formats. Audiobooks are the fastest-growing segment of book publishing and readership, and have become a fan favorite across all genres. Having the right narrator is key, so we'll pinpoint what you want, and rehearse multiple voice talents to find the best representative for your work. Then we help navigate the production process, and ready your book for wide distribution on sites such as Audible, Apple, Google Play, Spotify, and much more. There's nothing quite like hearing your book professionally read! Pricing for this is highly dependent on the narrator and the length of your book, so select your book's word count below to zoom in on the right level.
Illustration for Children's Picture Books
Illustrating a children's book is a major endeavor, and it's essential that you find the right partner, not just for the art itself, but for the collaborative vision, timing accountability, and personality. Luckily, Atmosphere works with six exceptional and reliable illustrators–check out the images to see the styles of each of them–and we have a standard illustrator/author contract that guarantees author rights and makes the process clear-cut and precise. This illustration package includes up to 36 single-page images (or 15 spreads, with straightforward pricing for overages), as well as a cover design, all completed in a timely fashion with first-class quality.
Should you be an Atmosphere author?
Send us a note and you can find out!