The Blue Whale Sings From Afar, by Josefina Bérard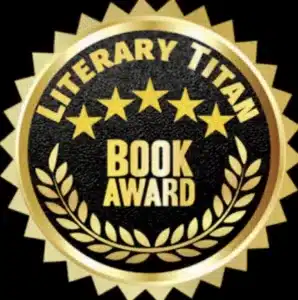 "The Blue Whale Sings from Afar is an enchanting set of poems by Josefina Bérard which expertly intertwines delicate prose and vivid imagery, beckoning the reader into a serene and tranquil realm adorned with a soothing blue hue." Literary Titan
"The Blue Whale Sings from Afar showcases an extraordinary ability to strike a harmonious balance between the grandeur of nature's expanses—such as the vast sky and boundless oceans—and the meticulous attention to detail given to the most minuscule of elements, be it the delicate moss or the captivating "blue Prussian cake moulds."" Literary Titan
"The poems that stick closest to the blue theme, using it to evoke an emotional state, are the book's best and most nuanced. They employ the color as a means of introspection and appreciation, particularly for things natural and whimsical."
~Kirkus Reviews
"Meditative poems gliding on a gentle breeze … A poetry collection as soft as a pastel sky, a murmuration of wings passing by … a place where playful language drops, dangles, and drifts on the wind."
~ Independent Book Review
The Blue Whale Sings From Afar lyrically captures the magic and mystery found in life's most meditative moments. Rendered with poignant language and with a poet's sense of loss and longing, this collection of heartfelt poems listen to the silence of leaves falling from tree branches, watch with awe as white Montgolfiers sail in the sky, and wait with a sense of expectation and hope for the return of a fresh Spring. "Life is parting / With a paused breath," Bérard writes. These poems tell that tale.
~Colleen Alles, author of After the 8-Ball
"Whether stripping away dark matters of the soul or fully embracing and thus exposing them to the reader's eye, this collection holds a unified connection to nature. Quests for peace and the opportunity of holding gems of seasonal change and poetic evolution live side by side here."
~Midwest Book Review, D.Donovan, Senior Reviewer
—
Poetry as light as a feather and as deep as the sea.
Verses that flow through the freshness of spring, the passion of summer, the ripeness of autumn and the magic of winter, showing the tiniest details of life and the truest delicacies of love.
In The Blue Whale Sings From Afar by Josefina Bérard we hear a song of words never told with moods and shades of blue and with the enchanting whisper of life and death.


Atmosphere Press is a selective hybrid publisher founded in 2015 on the principles of Honesty, Transparency, Professionalism, Kindness, and Making Your Book Awesome. Our books have won dozens of awards and sold tens of thousands of copies. If you're interested in learning more, or seeking publication for your own work, please explore the links below.