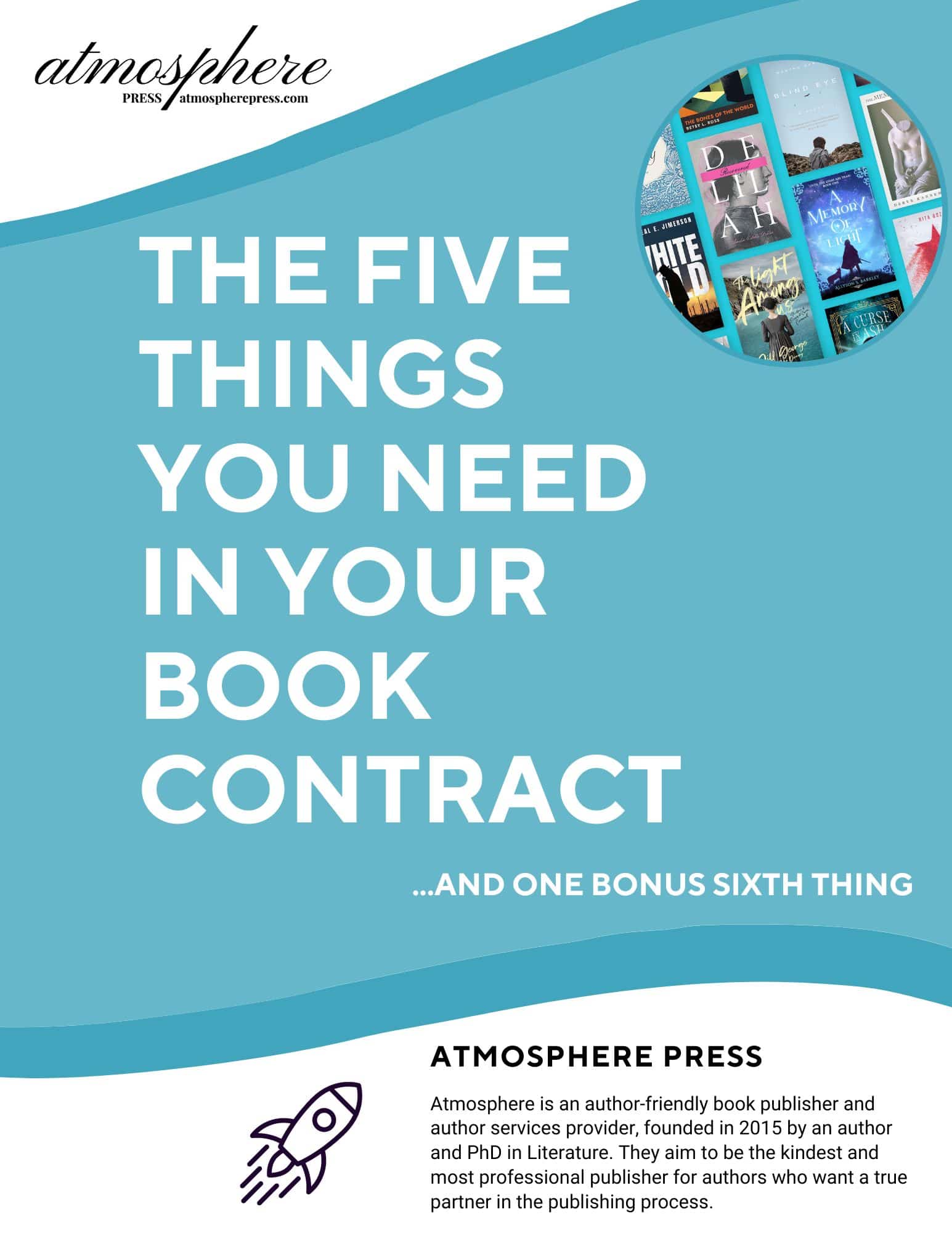 Get the free ebook now, and make sure your book contract is trustworthy.
There is a real, beating heart at the center of how Atmosphere works. People really care about the process and you as a person. Never once did it feel like I was a part of a machine building a product.
Steven Armstrong
author of Dragon Daughter
If you're seeking a home for a book that you hope to be taken seriously, read thoughtfully, and championed from beginning to end, Atmosphere Press is the perfect fit.
Cristina Baptista
author of Taking Her Back
Atmosphere Press made it easy, walking me through each step and providing the expertise I lacked. They are truly author-centric and worked hard to be sure that I understood what was happening and that I was happy with the results.
Teri M. Brown
author of An Enemy Like Me
Working with Nick and everyone at Atmosphere Press has been such a great experience. From the editing, to the wonderful cover design, I couldn't be happier with how the final book turned out and highly recommend their press to any author.
Lee Matthew Goldberg
author of Orange City
I can't say enough about the staff at Atmosphere. My editor made the book much better, but she was also willing to let me make my own choices when we disagreed. Cameron Finch has been tireless in her efforts to promote the book. This book would not have been possible without Atmosphere!
Randy Fair
author of Southern. Gay. Teacher.
Care, and warmth, and openness would come to characterize each individual at Atmosphere I got to work with. Nick and Kyle and Cammie all became important to me over this past year, bringing joy, gratitude, and fun with each email or phone call.
Elizabeth Templeman
author of Out and Back: Essays on a Family in Motion
Atmosphere is maverick. Collaborating with my editor Kyle on the scope and sequence of my pieces taught me more about my work than the best writing workshop ever had.
Elder Gideon
author of Gnostic Triptych
Atmosphere, ever the joyful and professional organization, made every step easy, clear and as enjoyable as it could be...having a group of like-minded, artistic people bringing everything together is all an artist could ask for.
Patrick Scott
author of Unburied: The Loci of Power Series, Cycle I