Filter by Role
Leadership Team
Editorial
Publicity
Cover Design
Interior Design
Proofreading
Acquisitions
Operations
Digital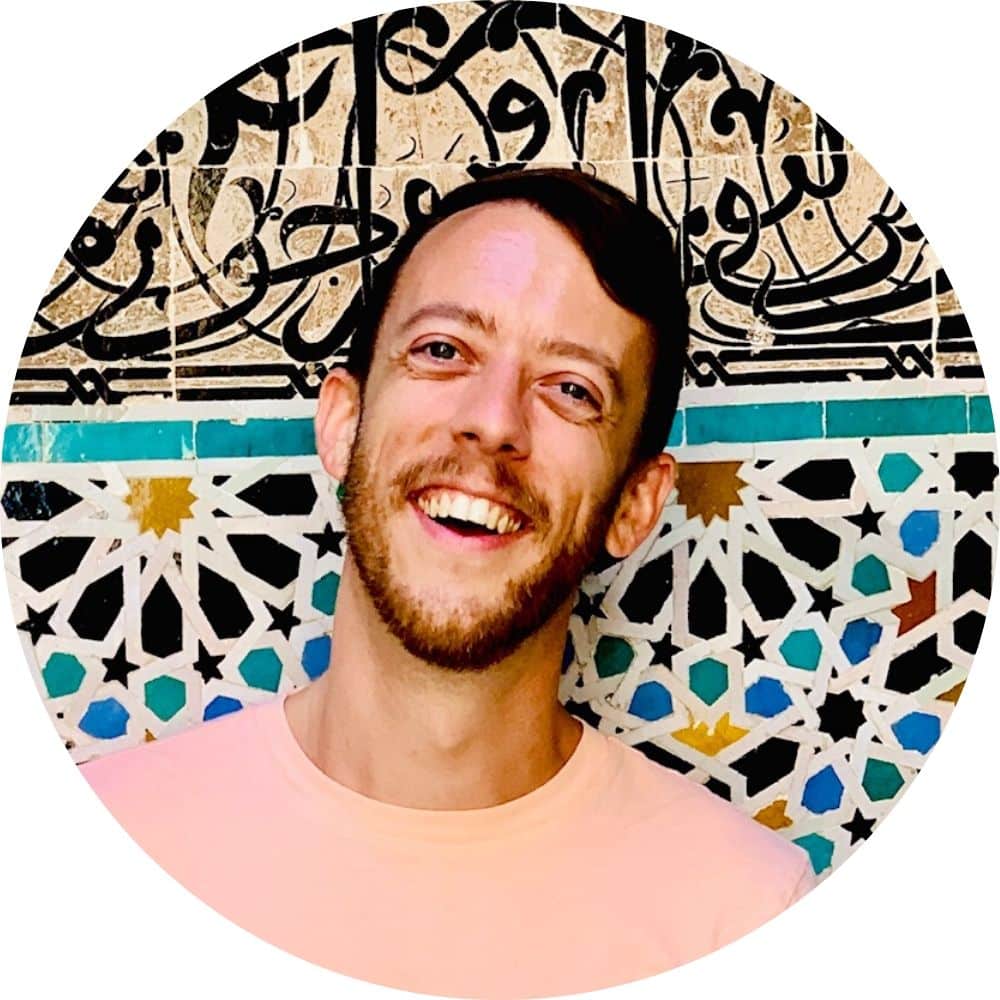 Dr. Nick Courtright
Founder & CEO
With a PhD in Literature, and as the author of the books The Forgotten World, Let There Be Light, and Punchline, Nick has years of experience as a writer, editor, educator, scholar, and publisher. In 2015 he founded Atmosphere Press as an alternative approach to seeing good books into print.
Nick's prose and poetry has appeared in such places as The Harvard Review, The Southern Review, Kenyon Review, Boston Review, The Huffington Post, The Best American Poetry, and SPIN Magazine, among dozens of others. With a Doctorate from the University of Texas, a Master of Fine Arts degree from Texas State University, and a Bachelor of Specialized Studies in Written Expression from Ohio University, Nick has been a professor of English at the University of Texas and St. Edward's, Southwestern, and Concordia Universities. Learn more about him at nickcourtright.com.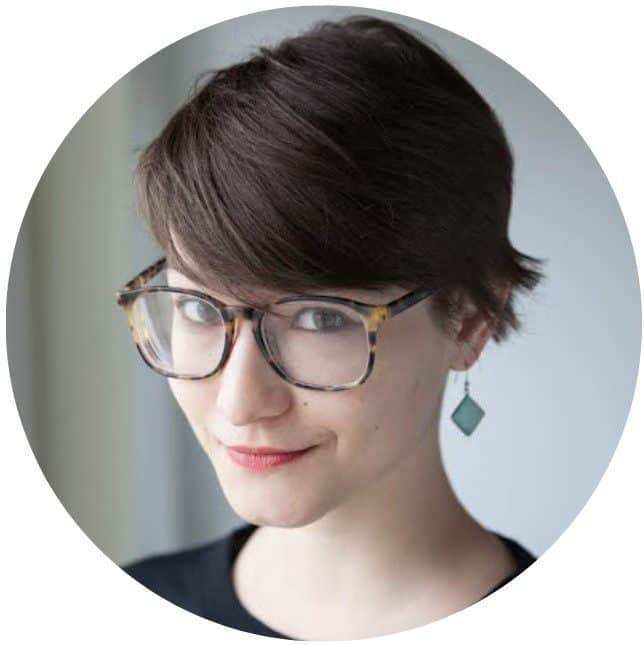 Cameron Finch
Book Publicity Director
Cameron Finch has worked with the editorial and marketing teams of various presses and literary journals, including Dzanc Books, Rizzoli New York, Archipelago Books, Hunger Mountain, and Midwestern Gothic, and she actively works with authors on their novels, memoirs, poetry collections, and children's books from early developmental editing to getting the final product stocked on bookshelves and in readers' hands.
Cameron holds an MFA in Writing & Publishing from Vermont College of Fine Arts and a BA in English Literature and Creative Writing from the University of Michigan-Ann Arbor. Additionally, she is a cross-genre writer whose prose, poetry, and interviews with authors have appeared in The Adroit Journal, CRAFT, Electric Literature, Entropy, Glass, Michigan Quarterly Review, The Rumpus, and elsewhere.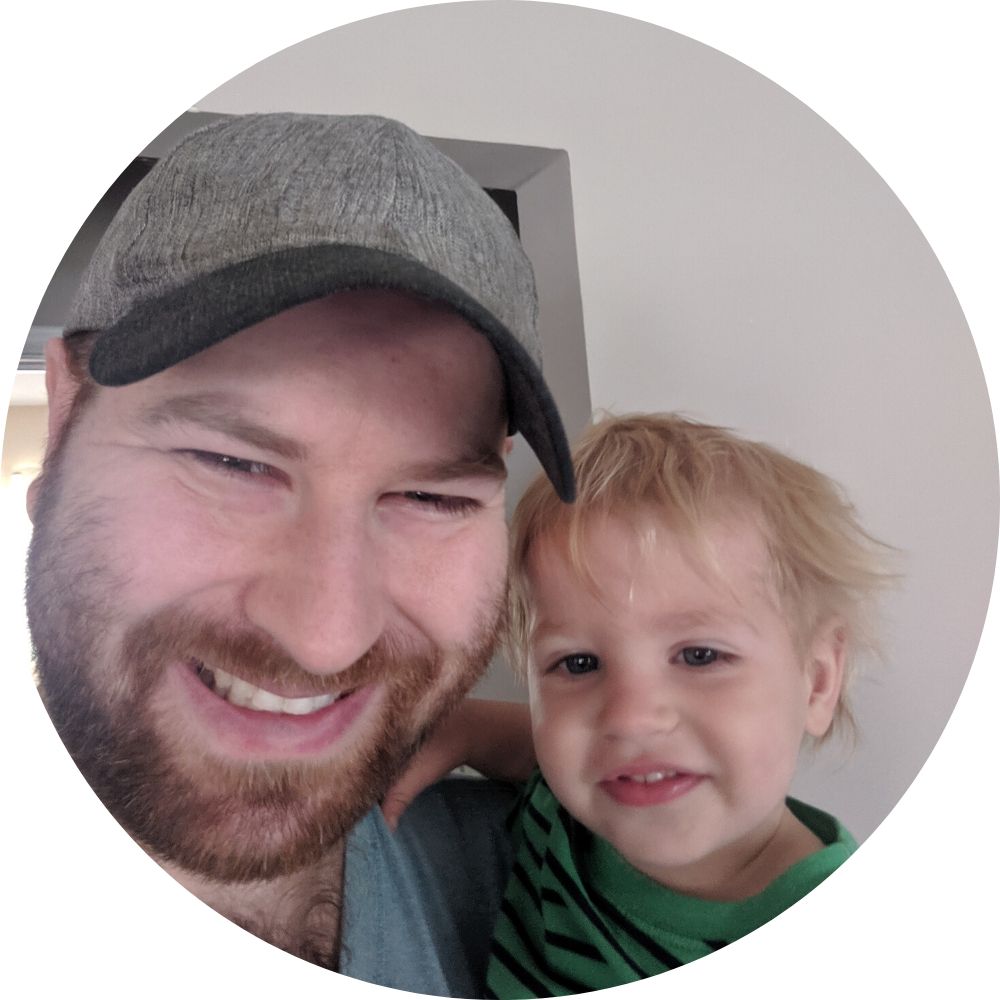 Dr. Kyle McCord
Acquisitions Director
Dr. Kyle McCord is the author of seven books including National Poetry Series Finalist Magpies in the Valley of Oleanders and the novel Reunion of the Good Weather Suicide Cult. He has work featured or forthcoming in AGNI, Blackbird, Boston Review, The Gettysburg Review, The Harvard Review, The Kenyon Review, Ploughshares, TriQuarterly, and elsewhere. He's received grants or awards from the Academy of American Poets, the Vermont Studio Center, and the Baltic Writing Residency.
Kyle holds an M.F.A. from University of Massachusetts-Amherst and a Ph.D. from the University of North Texas. He served as associate poetry editor of The Nation and currently serves as Executive Editor of Gold Wake Press and Acquisitions Director for Atmosphere Press. He is married to the visual artist Lydia McCord and lives in Des Moines, Iowa.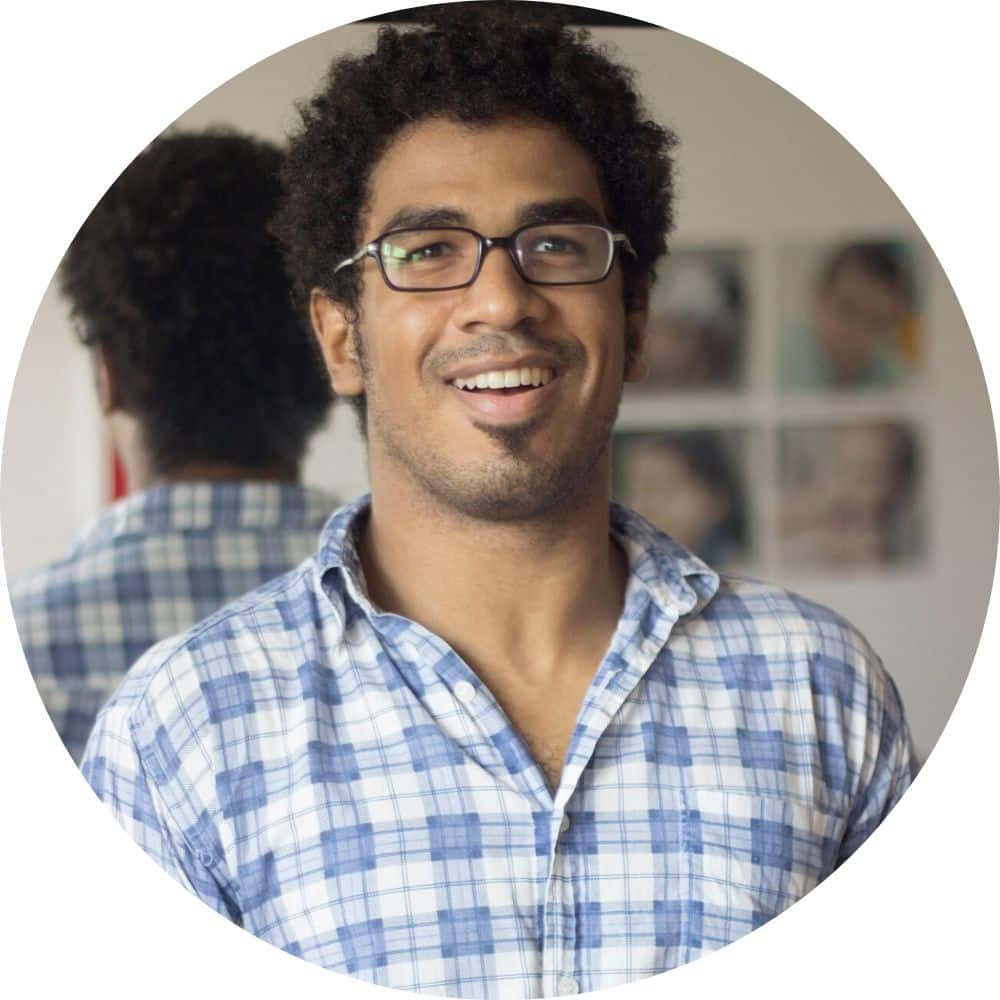 Ronaldo Alves
Art Director
Ronaldo is an award-winning multi-disciplinary Graphic Designer born and raised in beautiful Rio de Janeiro, Brazil. Despite his auspicious homeland, he's terrible at soccer!
Working with a team of dedicated cover designers whose diverse skillsets enliven Atmosphere's books, Ronaldo has been creating visual experiences for nearly twenty years. Passionate about helping a book achieve its potential, not just in text but as an artifact, not surprisingly, Ronaldo does believe a book can be judged by its cover.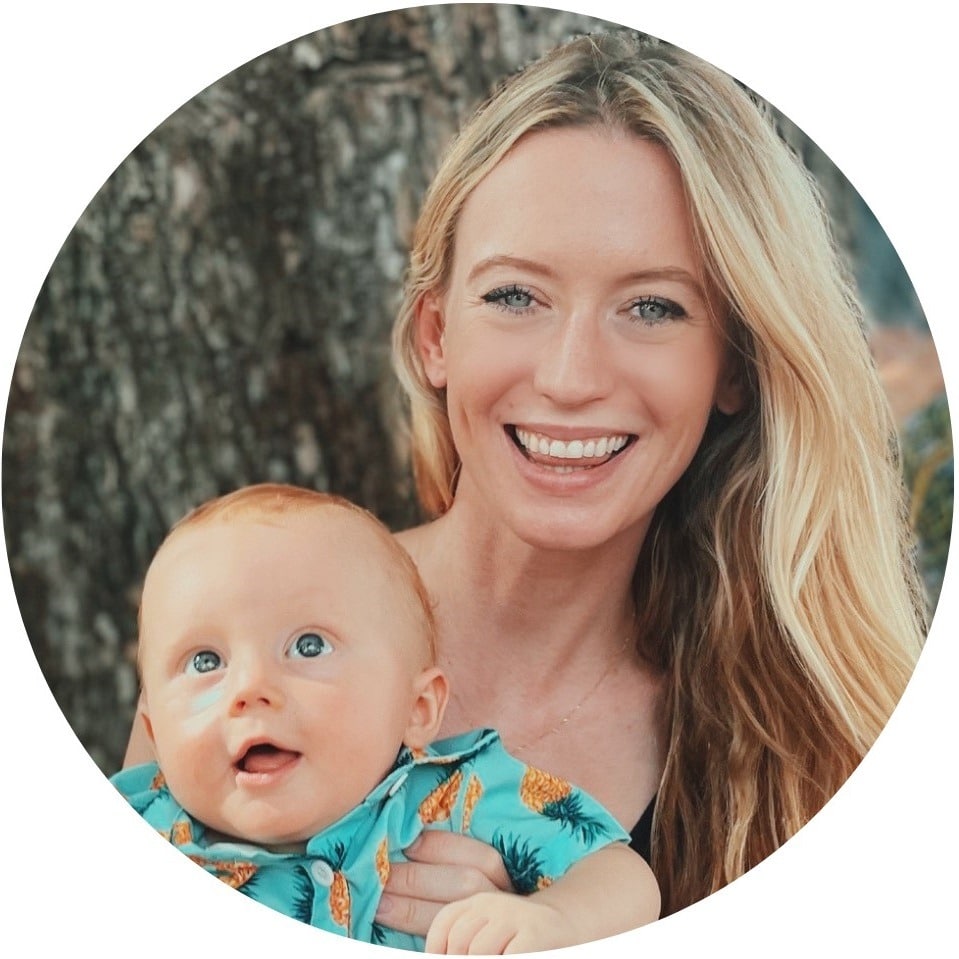 Alex Kale
Managing Editor
As Managing Editor for Atmosphere Press, Alex guides every author from early editorial all the way through to the printed finish line. Alex holds an MFA in Creative Writing Fiction from Texas State University, and a BFA in English Literature from Concordia University Texas. Her fiction and non-fiction have been published in Coe Review, Wussy Mag, and Porter House Review, and she is currently at work writing a novel about motherhood.
When she isn't helping authors as part of our team of book publishers, she can be found spending time with her son and her partner in Austin, Texas.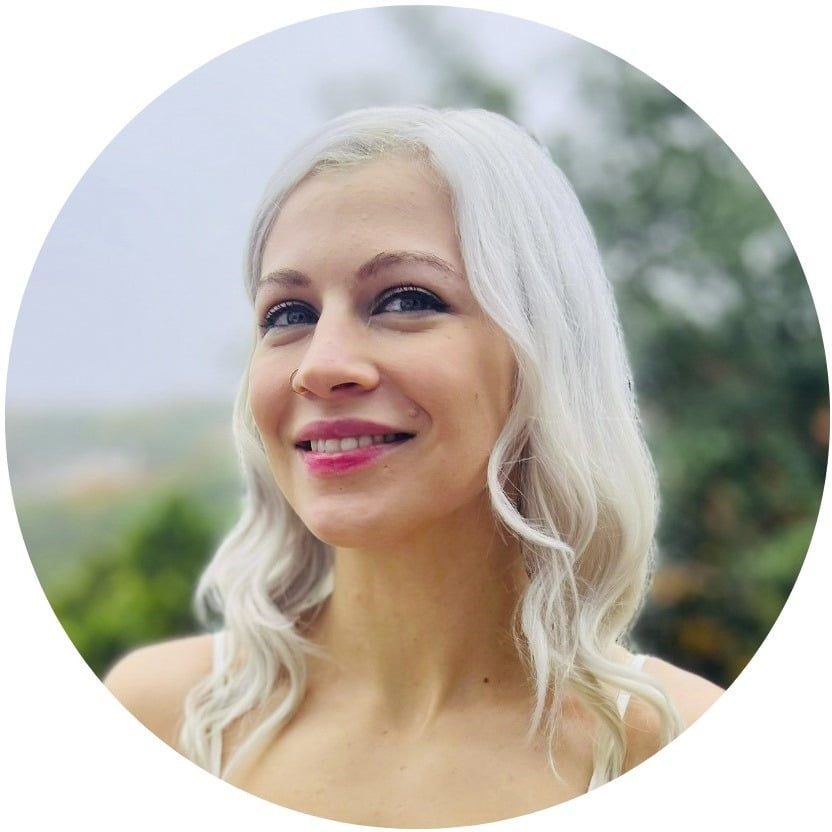 Lisa Mottolo
Assistant Editor
Lisa is a life-long writer with experience in editing poetry collections and lyrical prose, and now she helps Atmosphere operations run smoothly. After years working in insurance and for a Fortune 500 company, she's glad to be back in the art world. She's studied poetry at UC Berkeley and Kenyon College, and is the author of the forthcoming poetry collection How to Monetize Despair.
Lisa is from upstate New York and currently lives in Austin, Texas. She loves birds and has four adopted parrots at home.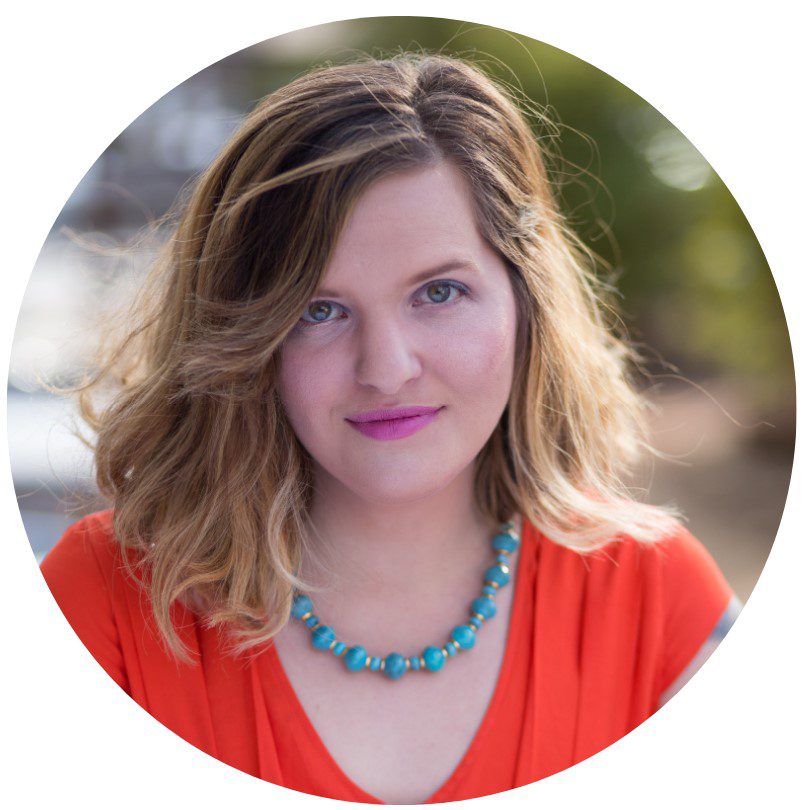 Dr. Trista Edwards
Acquisitions Manager
Trista Edwards (she/her) holds a Ph.D. in Creative Writing from the University of North Texas as well as an M.A. and B.A. from the University of West Georgia. She is the author of Spectral Evidence (April Gloaming Press, 2020) and the editor of Till The Tide: An Anthology of Mermaid Poetry (Sundress Publications, 2015). Her poems have appeared in Ligeia Magazine, Flapperhouse, Dream Pop Press, Southeast Review, The Adroit Journal, White Stag, Lover's Eye Press, and more.
Trista lives in Hiram, Georgia with her husband, son, and two pups. When she's not talking about books, she can be found working on her various miniature dollhouses or making candles. You can read more of her writing on her website here.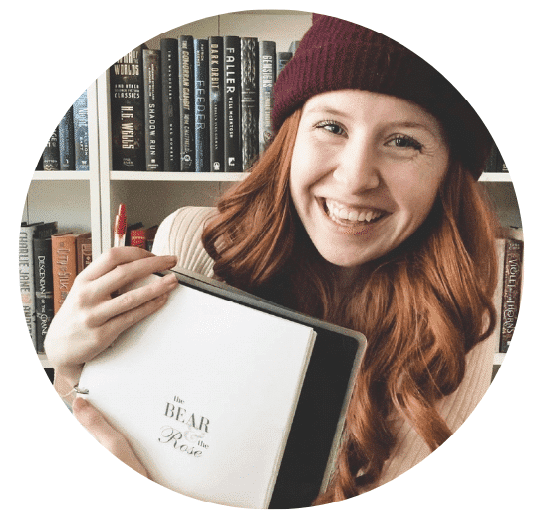 Erin Larson-Burnett
Production Manager
Glad she deigned to ignore the common advice against pursuing a career in the literary arts, Erin is currently thriving as an avid reader, writer, editor, and—above all—a full-time learner. After studying English literature & composition at the University of St. Thomas, she gained a foothold in the publishing industry working on test prep books before finding her dream job collaborating with authors at Atmosphere.
When not working or attending to her high-maintenance furbabies, Erin lives and breathes stories. She reviews and raves about books on her Bookstagram, studies mythologies and lore from all cultures, and writes oddball short stories about toilet demons and sentient taxicabs. Her forthcoming debut novella, The Bear & the Rose, hits shelves in March of 2023.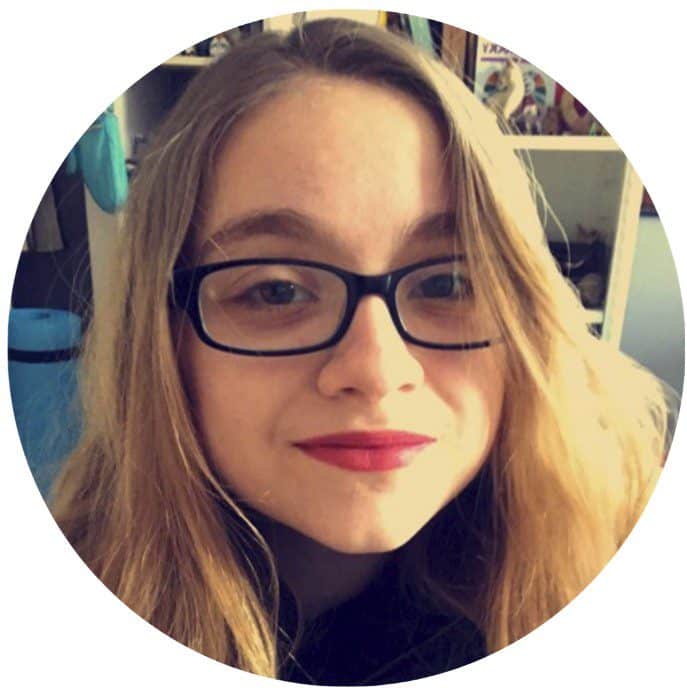 Cassandra Felten
Production Manager
Cassandra graduated from Indiana University with a Literature BA in December 2020. She has experience with many presses in all aspects of book publishing, including acquisitions, editing, copyediting, and design. She also loves to write poetry and fiction and has short stories published in Analecta, Brainchild, and PAN-O-PLY.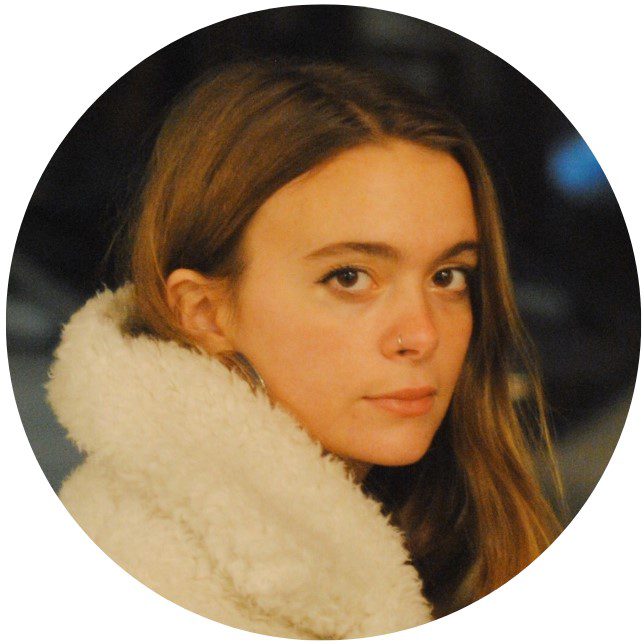 Dakota Reed
Editorial, Interior Design, Operations
Dakota Reed holds an MFA in Poetry from the College of Charleston, where she was a Woodfin Fellow, and earned her BA in English from the University of Georgia. She's worked as senior editorial assistant for Crazyhorse as well as editorial intern for The Georgia Review.
Dakota's work has been published by Blood Orange Review and is forthcoming in Hayden's Ferry Review. She has also been awarded the Nancy Walton Pringle Memorial Prize by the Poetry Society of South Carolina and received honorable mention in AWP's 2020 Intro Journals Prize.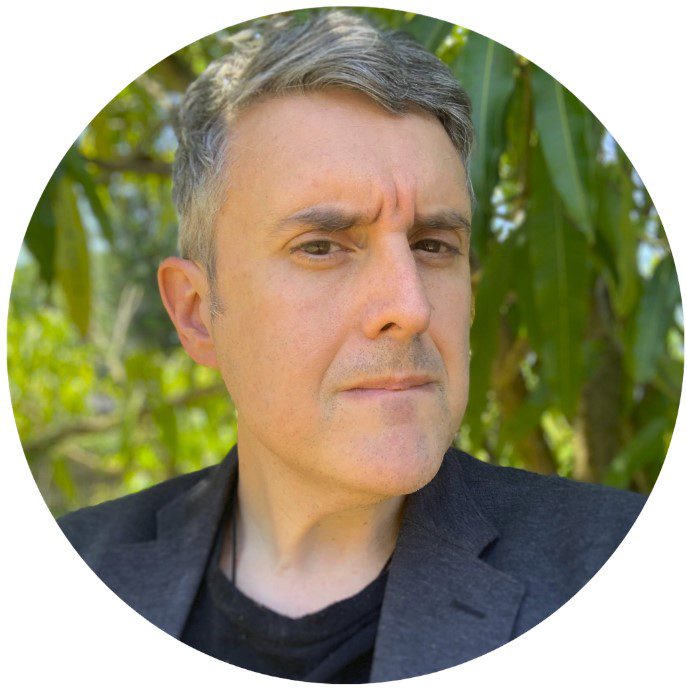 Kevin Stone
Cover Design
Kevin is a graphic designer by trade, and an avid consumer of books and knowledge in practice. Finding the right image to convey the nuance and complexity of a book is a challenge that Kevin relishes. Kevin has spent the entirety of his career (outside of one year at Tower Records) as a visual artist.
Besides book covers, Kevin has designed logos and campaigns, posters, and even illustrated and published a comic book series. When he's not designing and illustrating, Kevin travels, reads, and (sometimes) writes.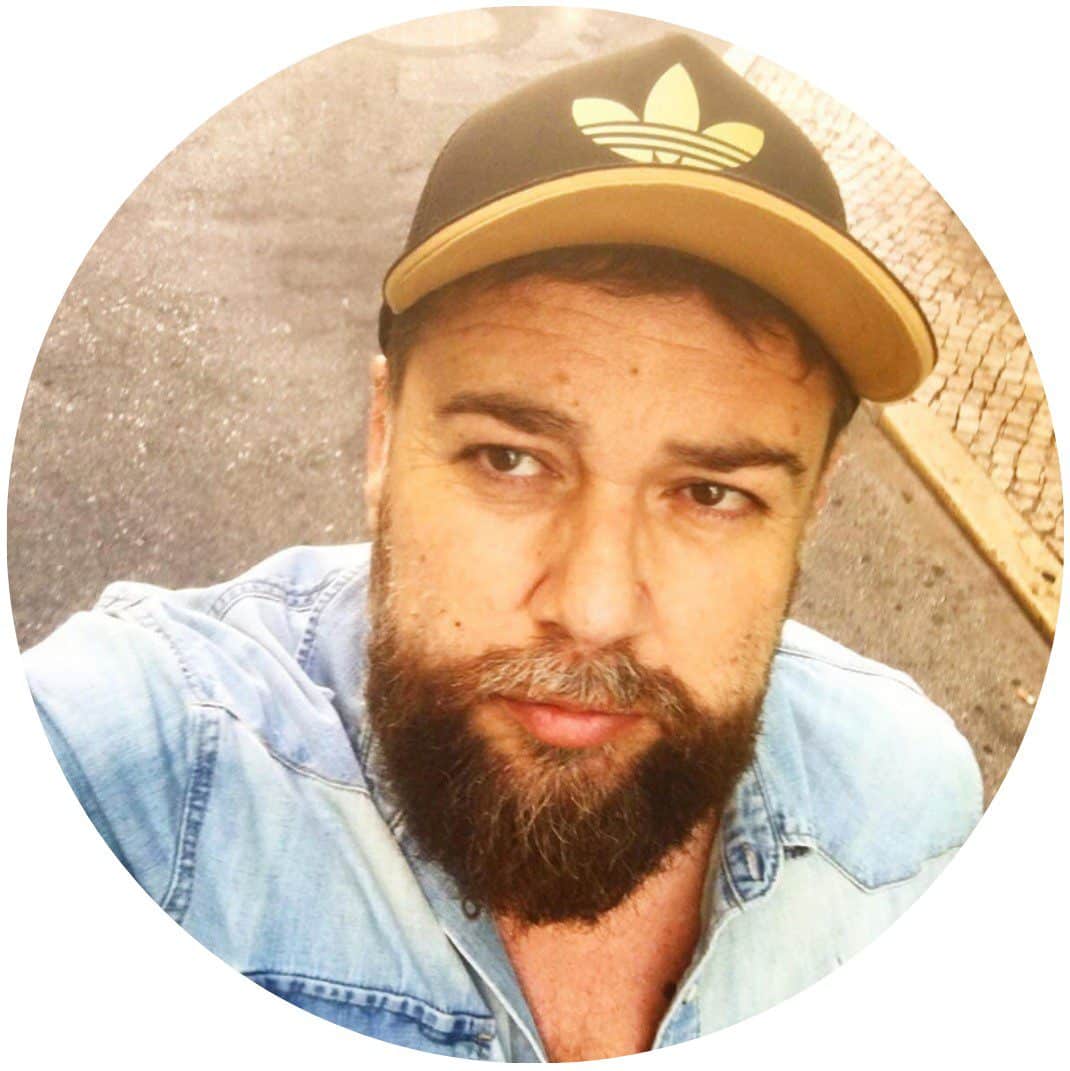 Senhor Tocas
Cover Design
Since his childhood, Senhor's father taught him that money was only well spent on Books and Travels and that's probably why he followed that wise advice and became a proud book cover designer and also a digital nomad. Senhor's professional life outside the Books World was as an art director, having worked for many of multinational advertising agencies. 
Senhor also has experience and training as a graphic designer and illustrator, and has maintained regular collaboration with American and European house publishers.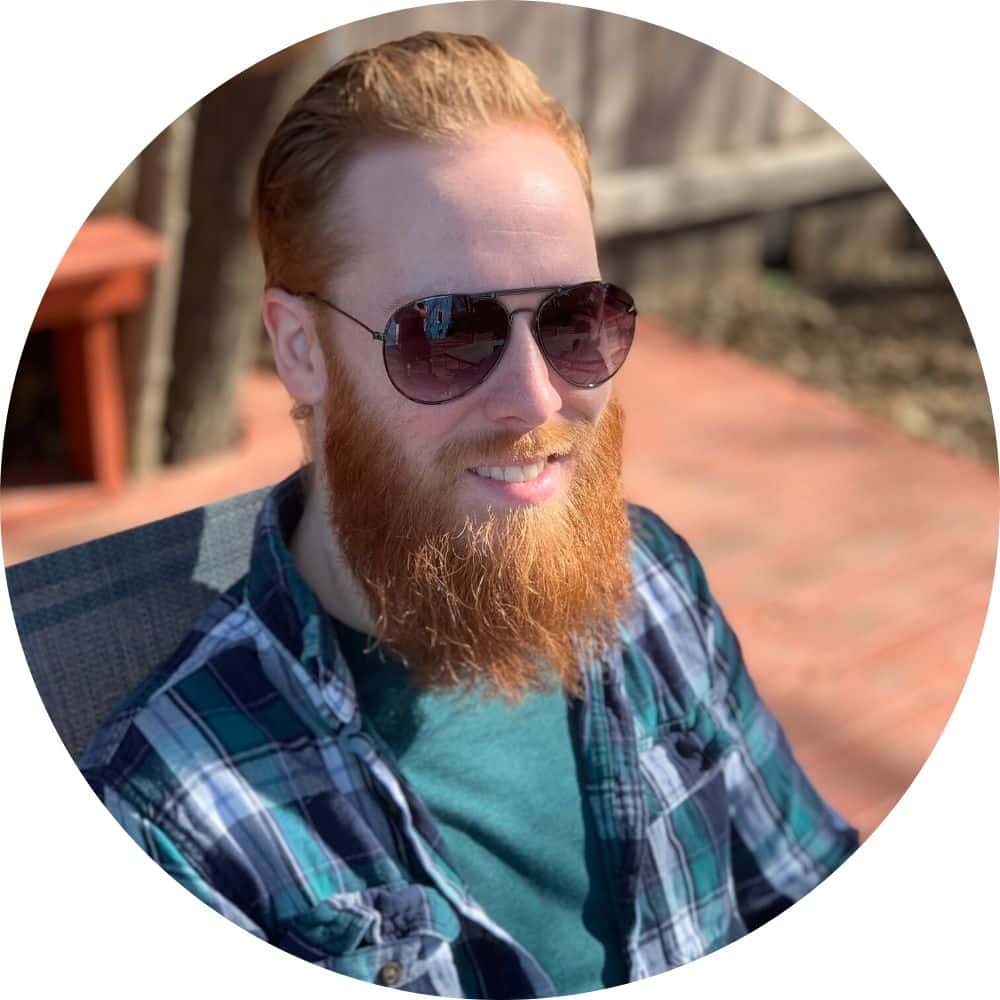 Evan Courtright
Digital Director
Evan handles the digital presence for Atmosphere books, making sure every Atmosphere book is represented well both on the Atmosphere site, and also on the individual websites he builds for Atmosphere authors.
With a degree from Kent State University, Evan also navigates the increasingly important terrain that is ebooks and audiobooks, ensuring that Atmosphere authors books are enjoyed not just on paper, but elsewhere.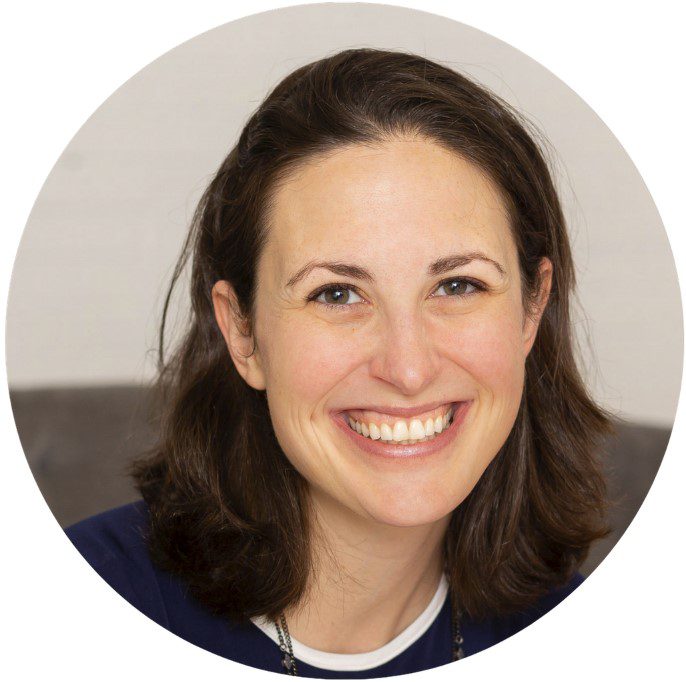 Colleen Alles
Editorial
Colleen is an award-winning writer living in West Michigan. She earned a degree in English
with an Option in Creative Writing from Michigan State University, and her master's from Wayne State University. The author of two novels, one poetry collection, and a handful of poetry chapbooks, Colleen
loves to talk about writing.
A former teacher and librarian, she also loves craft beer, the Oxford comma, distance running, and her family. She serves as a contributing editor for
short fiction at Barren Magazine. You can find her online at www.ColleenAlles.com.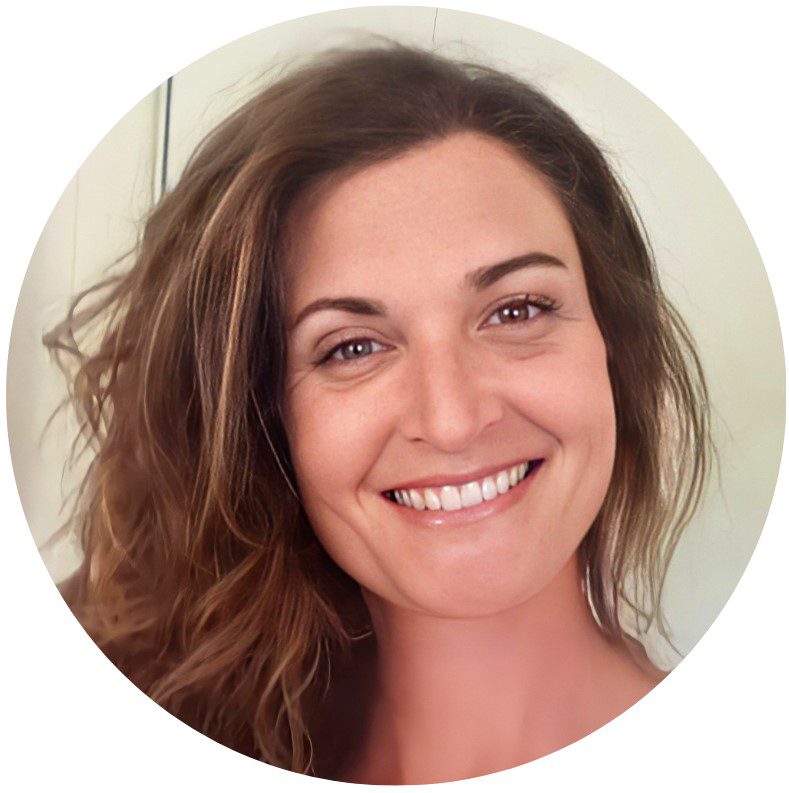 Shelley Lee
Editorial, Acquisitions
Shelley is a small-town girl who has done big-town things. From spending many months on an aircraft carrier working directly with F18s on the flight deck to jumping out of a plane to driving a race car, she's done some crazy stuff! All these life adventures have lead to the creation of six novels with two more in the works.
Shelley has studied creative writing at Southern New Hampshire University, and when not working or reading, Shelley enjoys traveling with her husband and kids, finding life's next big adventure, and, of course, writing about it all.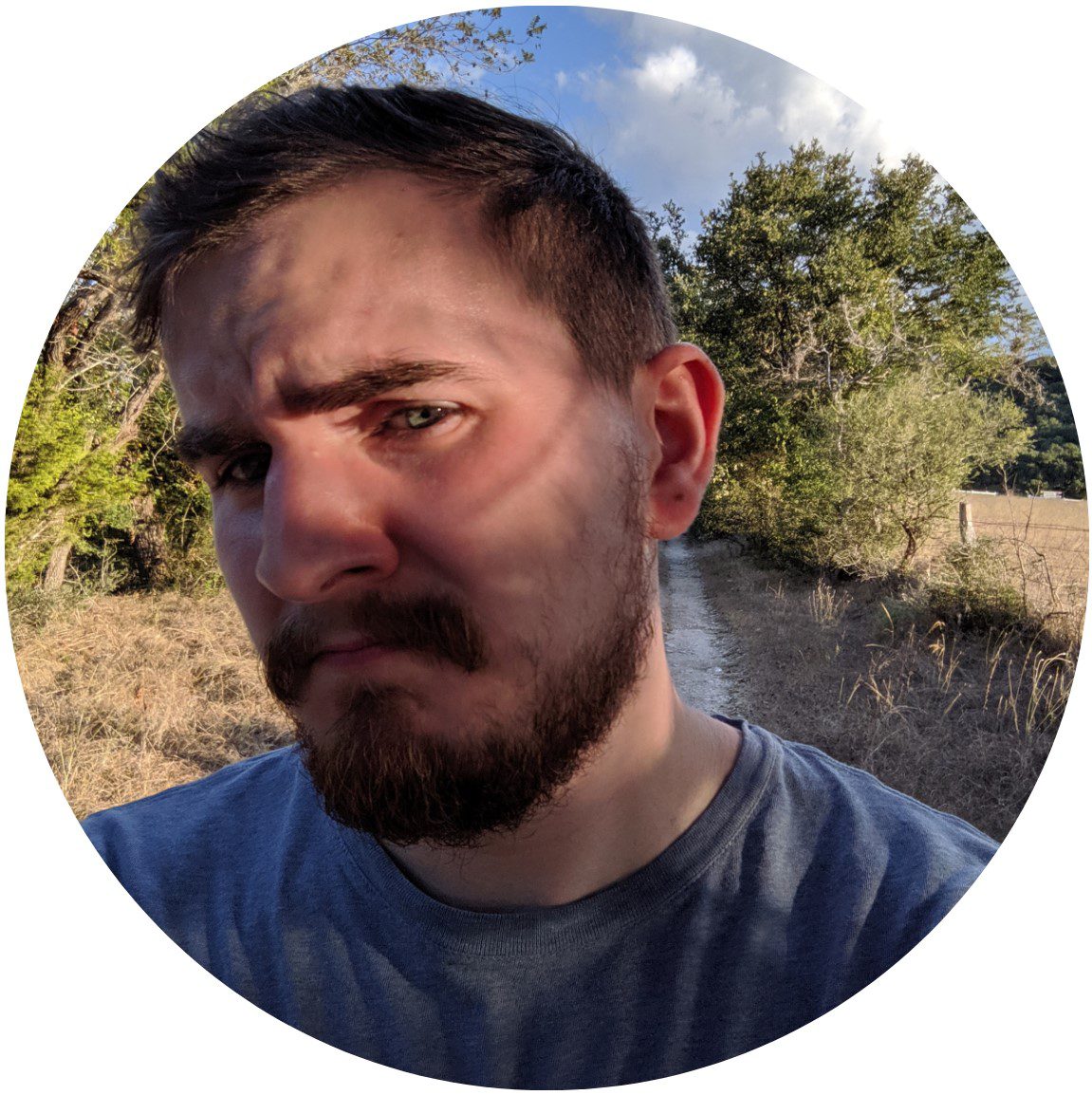 Matthew Fielder
Cover Design, Operations
Matthew is a graphic designer, illustrator, reader, and a cinephile. Given the number of unfinished, but beautifully bound books on his shelf, he understands the captivating power of a strong book cover design. Besides his work for Atmosphere Press, he has also created posters and other marketing materials for the Star Wars documentary, The Prequels Strike Back: A Fan's Journey, which he also produced.
If he's not at his computer making art, Matthew is probably outside riding his bike and enjoying the Texas Hill Country.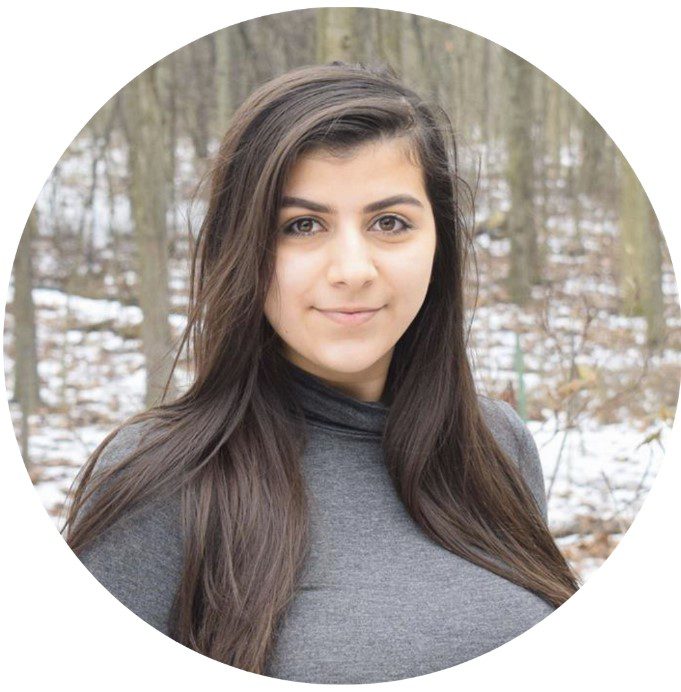 Hayla Alawi
Book Publicity Manager
Hayla assists authors in the post-publication process by crafting tailored outreach and marketing plans. She received her B.A. from the University of Michigan, where she studied creative writing and Asian studies. Her writing spans both fiction and nonfiction, and her work has appeared in The Susquehanna Review, The RC Review, and Xylem.
Hayla's hopelessly addicted to fantasy novels, black tea, and video game music soundtracks.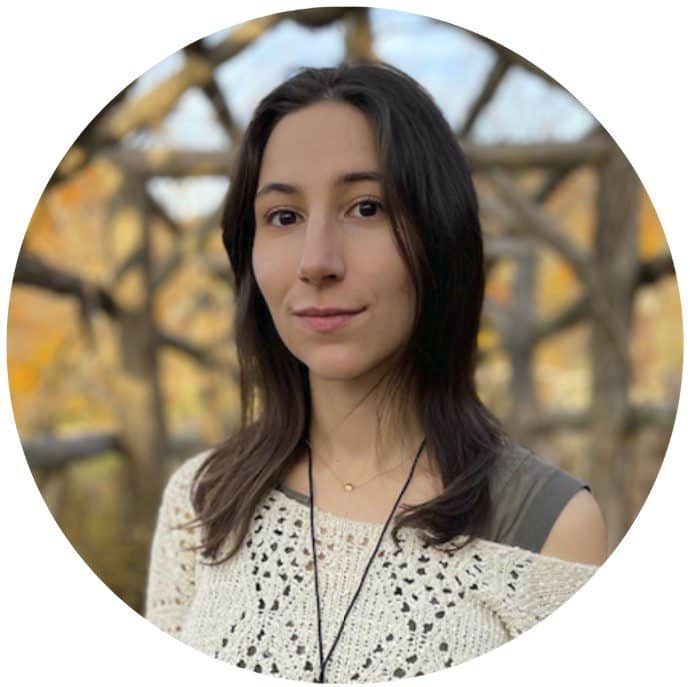 Claire Denson
Book Publicity Manager
Claire works behind the scenes on book publicity research, outreach, and design. She serves on the editorial staff of The Adroit Journal and her writing can be found in Cincinnati Review, Massachusetts Review, Literary Hub, and elsewhere. 
Claire holds an MFA in Creative Writing from UNC-Greensboro and a BA from the University of Michigan. She lives in New York and you can find her at clairedenson.com.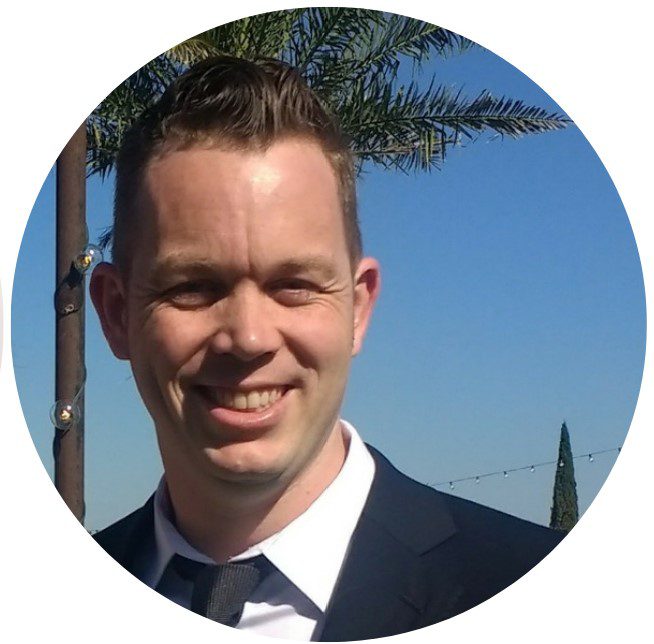 Bryce Wilson
Editorial
Bryce has worked as a professional writer for fifteen years. He was a film columnist and feature writer for The San Luis Obispo New Times, and his work has also been featured in magazines and websites such as Paracinema, ScreenRant, Cinema Blend, Arts Decades Magazine, and inReads.
Bryce's fiction has been published in anthologies such as Texas Horror Vol. 2 & 3, This Book Is Cursed, The Edge: Darkness, Switchblade Magazine, and Smoke & Flame.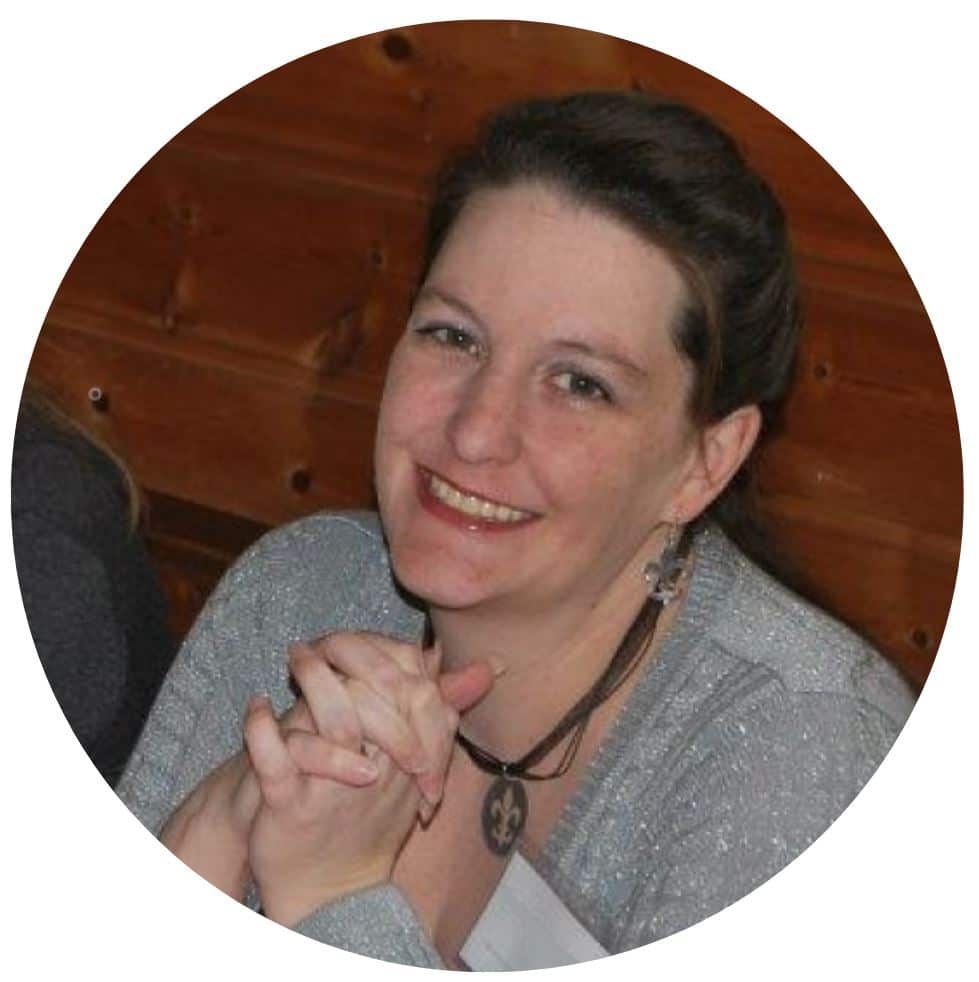 BE Allatt
Editorial, Proofreading
BE Allatt is an award-winning scholar of the fantastic genres and is a published academic and flash fiction author. BE holds a BA with highest honors in English literature and political science, as well as an MA-Lit with a concentration in science fiction studies from Texas State University in San Marcos, Texas. They have worked as a freelance editor for many years, assisting first-time, self-published, and NYT-bestselling authors alike.
In their freetime, BE enjoys travelling the world and being silly with their nieces and nephews, while also being an avid reader, gamer, and occasional performance artist. Most importantly, at least as far as the cat is concerned, BE is a dedicated slave to a bossy tuxedo cat named Eimear.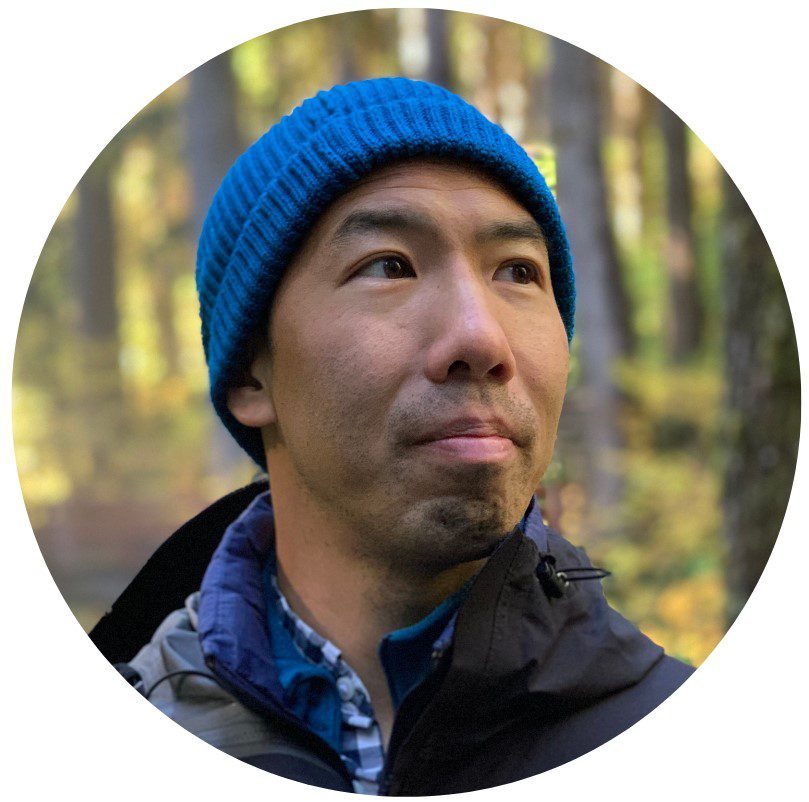 Albert Liau
Editorial
Albert Liau enjoys working on literary projects across various genres and is particularly keen to bring his scientific training at MIT and UC Berkeley to speculative fiction and nonfiction manuscripts. With literary sensibilities honed through workshops led by Joe Haldeman, Anita Desai, Steve Almond and Laura van den Berg, Albert engages in editorial work with critical perspectives as well as empathetic concern.
Albert is a contributing editor at CRAFT Literary where he provides feedback on submissions and co-authors the column "The Art of the Opening," an ongoing series that examines how the beginnings of stories achieve their effects.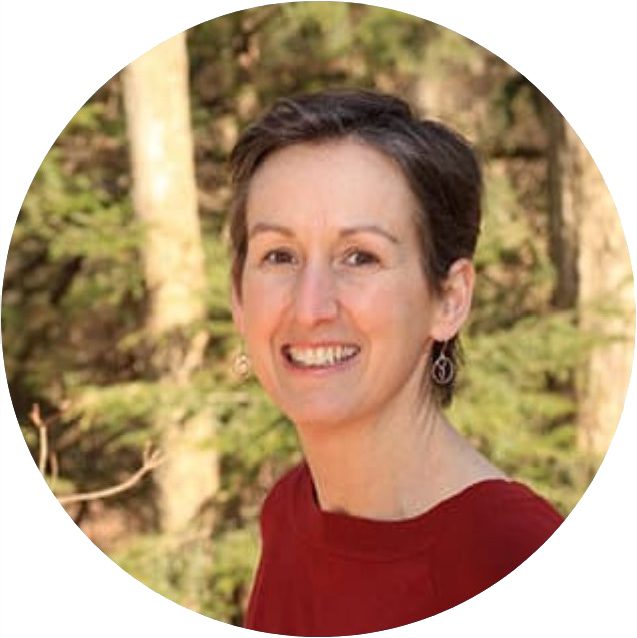 Meg Schader
Proofreading
Meg has a BS in agriculture from Cornell University and an MPS in environmental studies from SUNY College of Environmental Science and Forestry. Along with freelancing as a writer and copy editor, she also teaches Kripalu yoga and runs a small farm and bakery with her family in Central New York. 
Meg enjoys walking with her dogs, growing and eating good food, and discovering something new through every piece of writing she works on.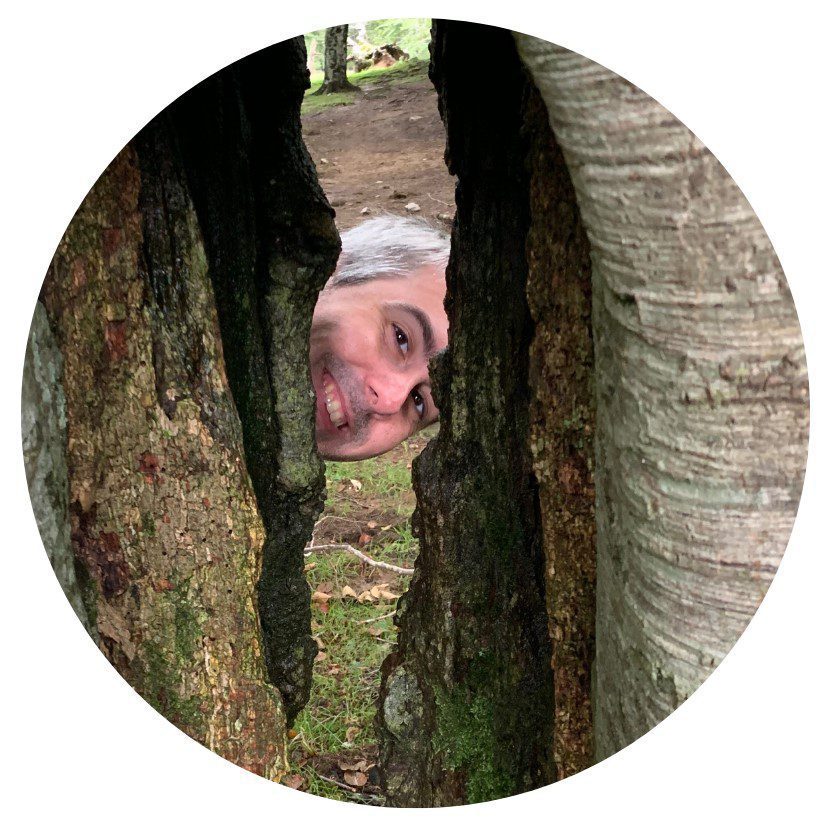 Josep Lledó Xungarro
Cover Design
An expert in the skillful redeployment of archival images, Josep has studied Fine Arts and worked in television as a video editor. Over the years he hasn't lost his penchant for media as a means of telling stories, and this is revealed in his book cover designs.
A collaborator in independent film, Josep also freelances as an illustrator and poster-designer, as well as writing and editing speculative fiction with authors from around the globe.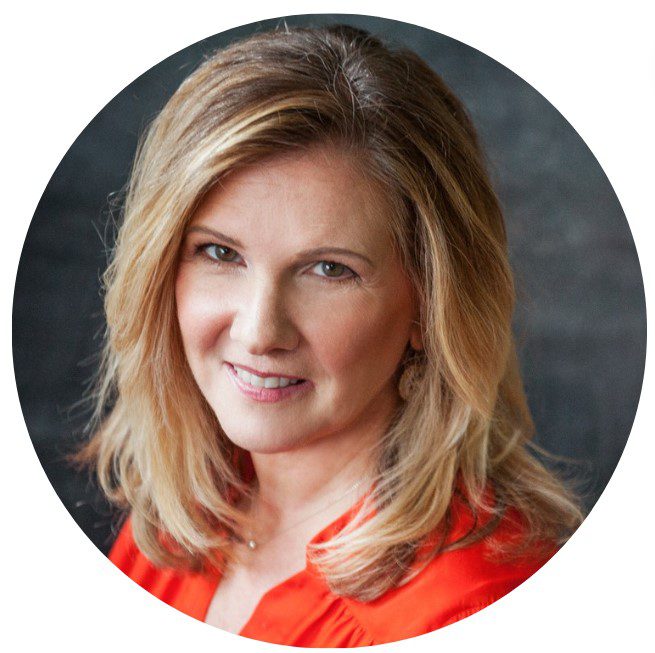 Tammy Letherer
Editorial
Tammy is a Chicago author, writing coach, and developmental editor with a long and varied professional writing career. After earning a degree in journalism from Indiana University, she began as a copywriter, marketing things like Big Macs, dog food, and Jim Beam whiskey, before trading taglines for full-length manuscripts. 
Tammy's latest book, The Buddha at My Table, is an award-winning memoir that was named the 2019 Book of the Year by the Chicago Writers Association. Her work can also be found on Huffington Post, Grok Nation, She Does the City, Eden Magazine, Brazen Women, and more. She is currently writing her second novel. Please visit her at TammyLetherer.com.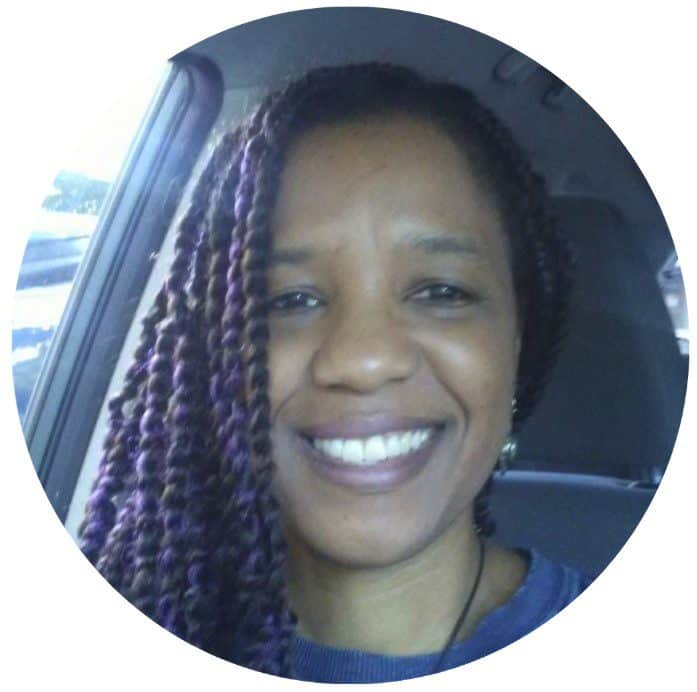 Asata Radcliffe
Editorial
A California native, Asata received her MFA in Creative Writing (Fiction) from Antioch University in Los Angeles. Starting out as a copy editor, she went on to review for Kirkus Reviews and served as an editorial director for the 2040 Review. Currently, she is a writing coach and teaches creative writing at GrubStreet. Her writing has appeared in anthologies and literary journals, including The Chart Anthology, Dawnland Voices, and Luminescent Threads: Connections to Octavia Butler (The Collection). As a former college professor, she devotes her time to writing and multimedia art.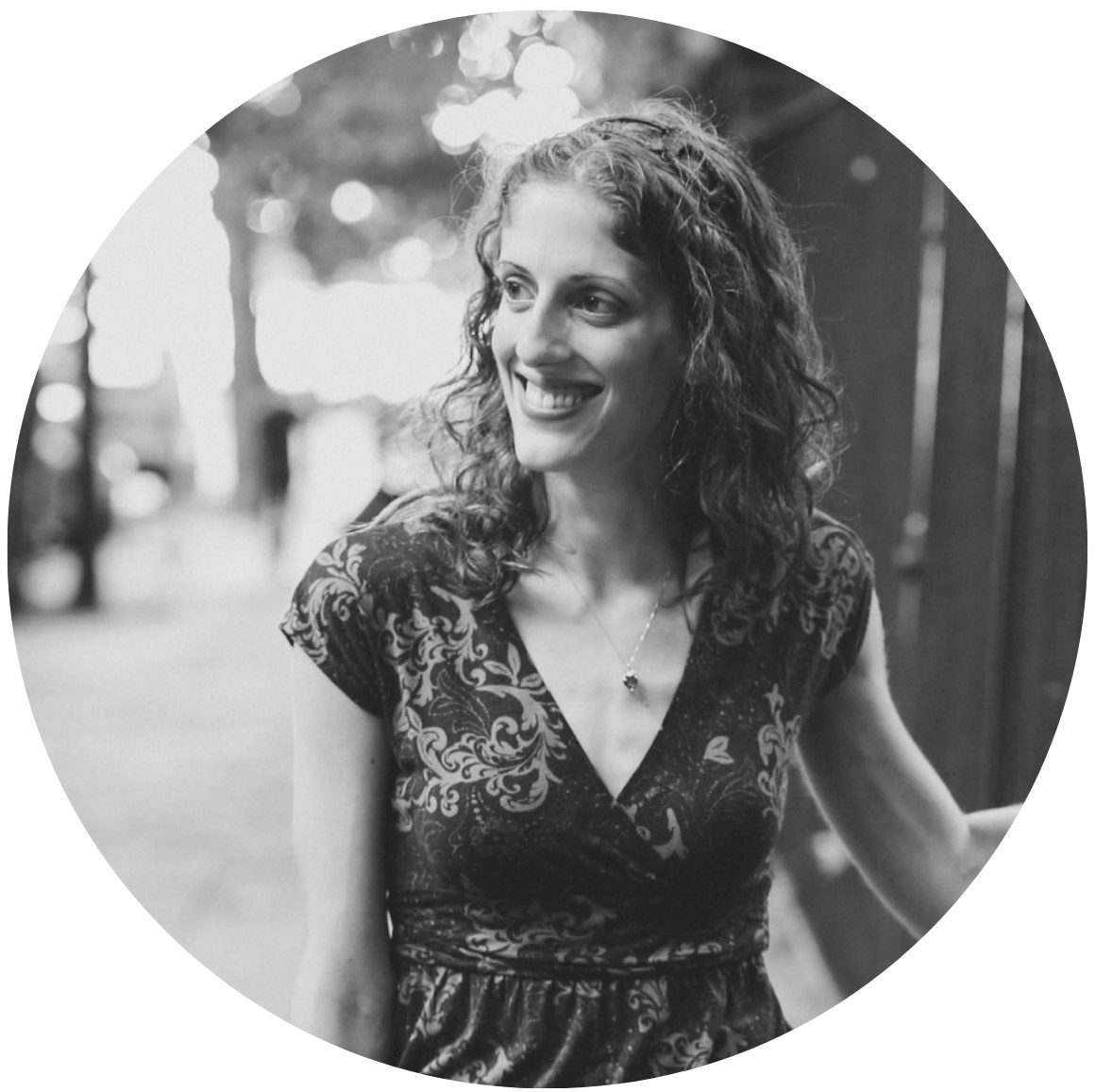 Megan Turner
Editorial
Megan Turner graduated from the MFA Program for Poets and Writers at the University of Massachusetts Amherst in 2009. She has taught online, overseas, and in college and college prep programs. She also served as a foreign rights coordinator at HarperCollins Publishers in New York.
More recently, Megan worked as a digital editor for a nonprofit in San Francisco. Her work has appeared in Witness, Rio Grande Review, Atticus Review, Fiction International, and others. (photo by Leila Jacue)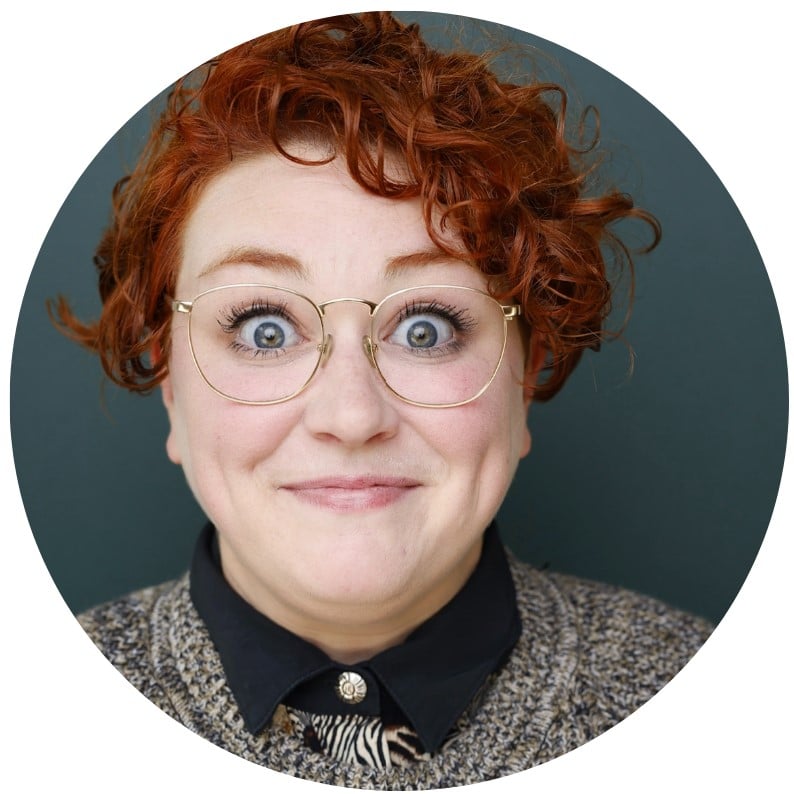 Megan Sells
Acquisitions
With an M.F.A. in Acting and Directing and extensive experience in curating audience experience across many mediums, Megan Sells (they/them) is a consummate storyteller, writer, and producer. After receiving their master's from the University of Missouri Kansas City, Megan founded The Omnivores in 2019, a not-for-profit artist collective that created theatrical performances to support survivors of sexual assault.
Megan is a cancer survivor, obsessed pet parent, house plant addict, and avid reader (though, for this crew, that last should be obvious). To check out more of what Megan is working on as an author and artist, head over to megan-sells.com.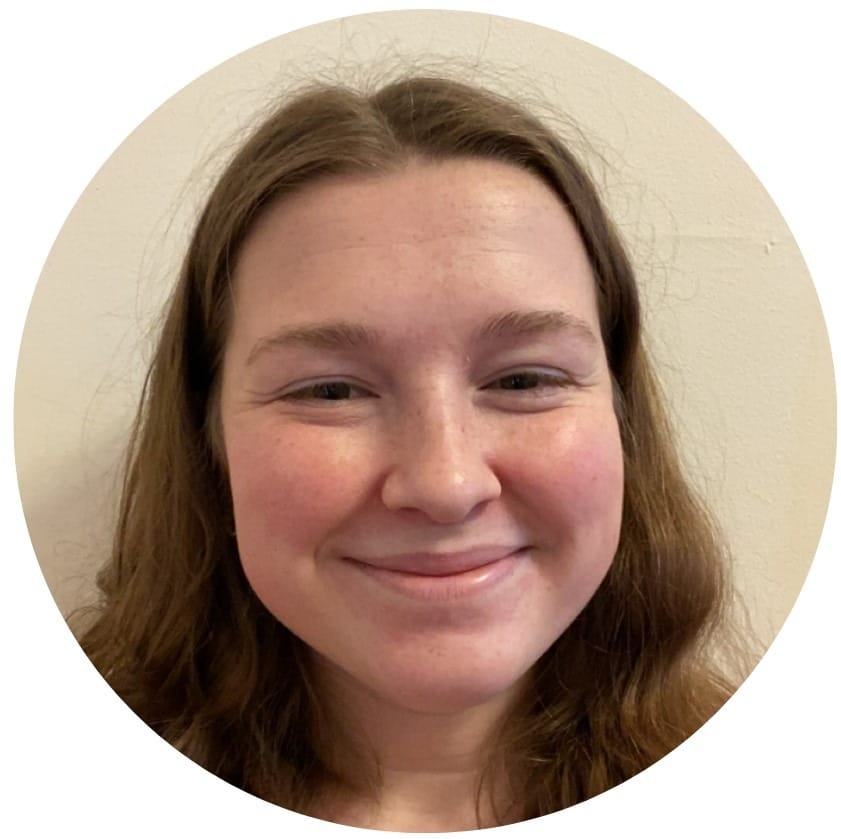 Elana Sederholm
Book Distribution Assistant
Elana Sederholm (She/Her) holds a BA in Cultural Studies and Comparative Literature from the University of Minnesota, Twin Cities. During her studies, she discovered her love of the Literary Industry and how it gives people a voice to share their experiences with the world. Since her graduation, Elana has involved herself with startups and nonprofits. She interned with Public Art Saint Paul as an Administrative Intern and the startup Our National Conversation where she successfully published their first book. Elana is passionate about what she works on and loves telling people about her projects.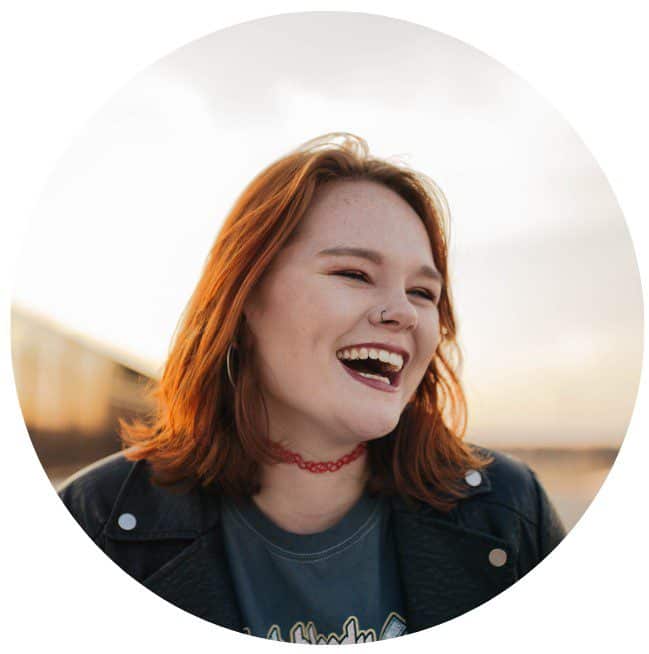 Chandler Kidd
Social Media Manager
Chandler Kidd is a Brooklyn-based journalist. Growing up in Oklahoma, she entertained herself by always having a stack of books with her. Her love for books led her to become a journalist. Chandler went to college at The University of Oklahoma and moved to New York City to obtain her graduate degree from The Columbia Journalism School.
After finishing her degree, Chandler stayed in NYC and became a reporter at a local paper. Currently, Chandler is working as a reporter covering misinformation. She also enjoys covering the Brooklyn culture and electronic music scene. When not writing or reporting, she can be found DJing or going to concerts.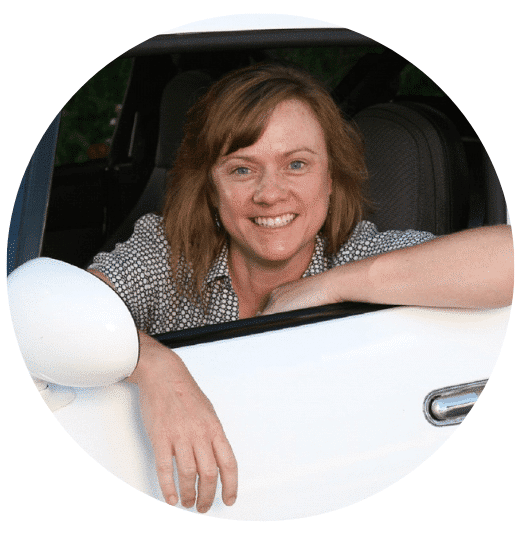 Chris Knight
Proofreading, Interior Design
Upon adulthood, Chris packed up her mom's red editors pen and left home to study English Literature first at the University of the Pacific and then at UCSB. After three decades of alternatively writing, editing, marketing, and even racing in the automotive industry, she's returned to that red pen (now purple – her favorite color) with a Certificate in Copyediting from UCSD Extension to proofread for our authors. Her dedication to detail is also evident in her interior formatting work, turning your manuscript into a professional-looking masterpiece.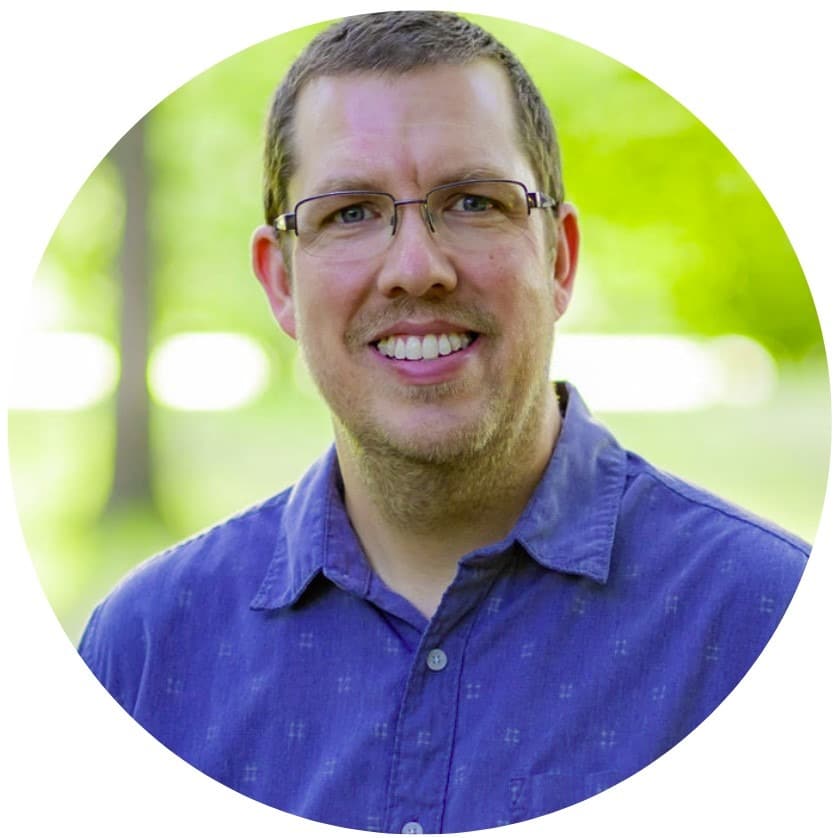 Nathaniel Lee Hansen
Editorial
After nearly two decades teaching English & creative writing at the university level, Nathaniel resigned his tenured professorship to launch his own freelance editing business. He loves working with writers to help them make their writing projects the best they can be. In addition to being an editor, he is a poet, fiction writer, and essayist. He is the author of the short-story collection Measuring Time & Other Stories (Wiseblood Books), the poetry collection Your Twenty-First Century Prayer Life (Cascade Books), and the poetry chapbook Four Seasons West of the 95th Meridian (Spoon River Poetry Press). His work has also appeared in such publications as The Christian Century, The Willa Cather Review, Barren Magazine, Split Lip Magazine, Driftwood Press, Whitefish Review,  Midwestern Gothic, The Evansville Review, and South Dakota Review, among others.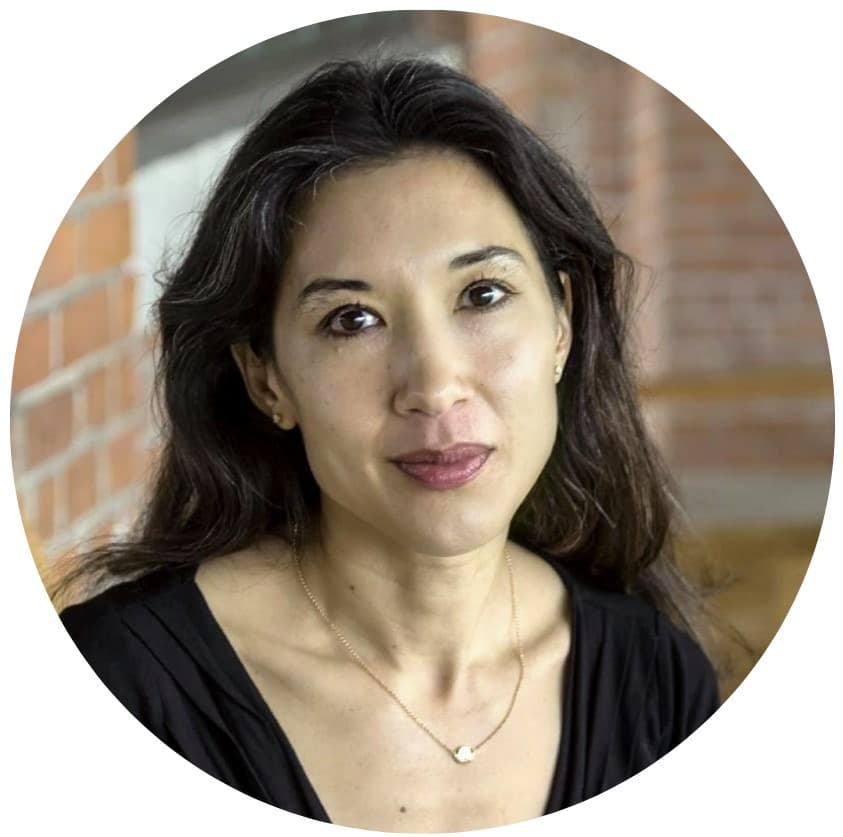 Tina Cane
Editorial
Tina serves as the Poet Laureate of Rhode Island where she is the founder/director of Writers-in-the-Schools, RI. Her poems and translations have appeared in numerous publications, including The Literary Review, Spinning Jenny, Tupelo Quarterly, Jubilat, and The Common. In her capacity as poet laureate, Cane has established her state's first youth poetry ambassador program in partnership with Rhode Island Center for the Book, and has brought the Poetry-in-Motion program from the New York City Transit System to Rhode Island's state-wide buses.
Cane is the author of The Fifth Thought, Dear Elena: Letters for Elena Ferrante, poems with art by Esther Solondz, Once More With Feeling, Body of Work, and Year of the Murder Hornet. In 2016, Tina received the Fellowship Merit Award in Poetry, from the Rhode Island State Council on the Arts. She was also a 2020 Poet Laureate Fellow with the Academy of American Poets Her debut novel-in-verse for young adults, Alma Presses Play (Penguin/Random House) was released in September 2021. Her second novel-in-verse for young readers, Are You Nobody, Too? is forthcoming from Make Me a World/Random House. Cane is also the creator/ curator of the distance reading series, Poetry is Bread, and the editor of Poetry is Bread: The Anthology (forthcoming from Nirala Press, 2023). (photo by Mike Salerno)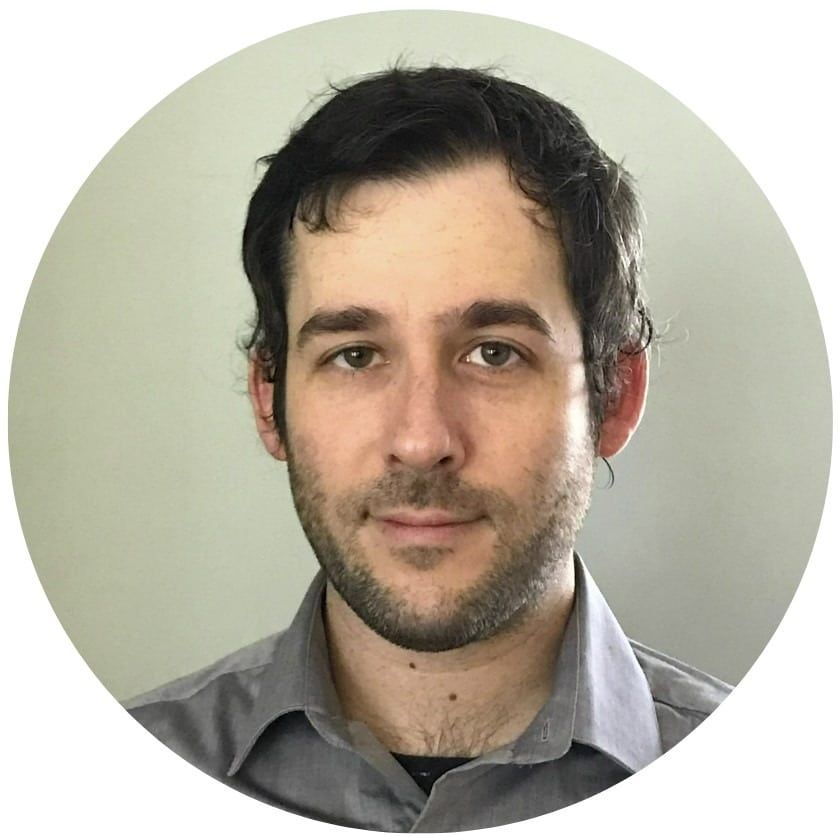 Jonathan Smith
Editorial
Jonathan is an experienced editor, reader, and book coach with a demonstrated history (5+ years) of working in the industry. He also teaches writing and research methods at the university level, and has recently contributed to the second edition of Environmental and Nature Writing: A Writer's Guide and Anthology, forthcoming from Bloomsbury Publishing. Writing under the name Jonathan Calloway, other work has appeared in Contrary, Yale's The Perch Magazine, and elsewhere.
Jonathan has lived in Finland and China, where he studied folklore and taught English, respectively. He holds a BA in English from UVM, and an MFA in Writing (Fiction) from Vermont College of Fine Arts, where he served as the managing editor of Hunger Mountain literary magazine. When he is not editing or teaching, Jonathan may be found hiking the Green Mountains with his partner or working on his novel-in-progress.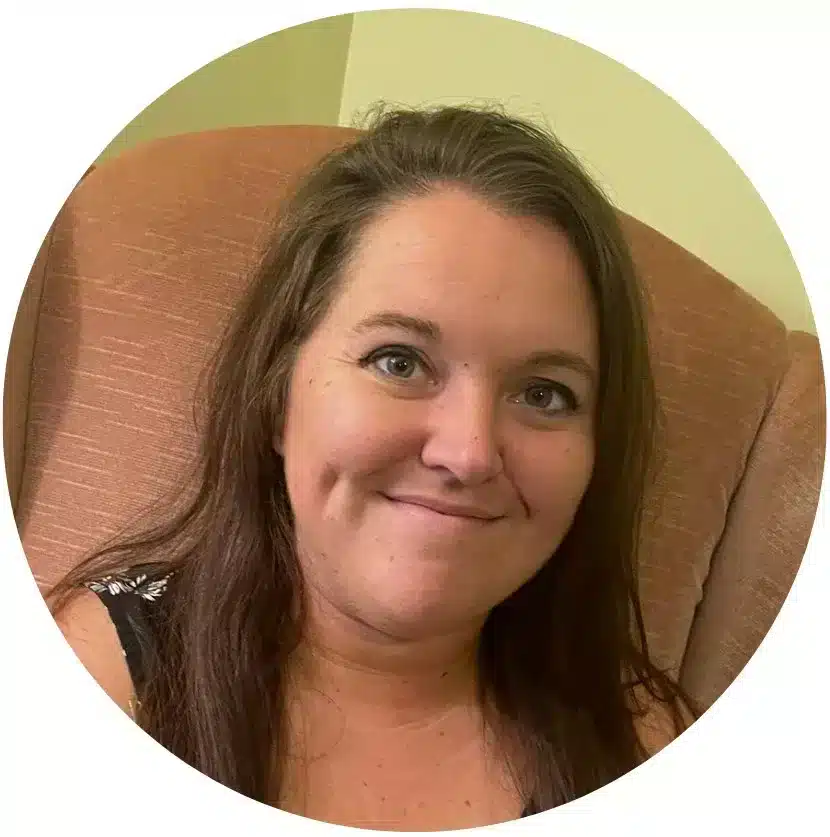 Gracie Meadows
Acquisitions Editor
Gracie's internal drive has always been to help others. She's found a home here at Atmosphere, where she's able to help writers fulfill their dreams and aspirations through publishing. She will be your biggest advocate as you start your publishing journey, talking you through manuscripts, publishing options, and even contracts.
Gracie lives in Middle Tennessee with her husband and three kids. They love the outdoors and spend the majority of their time at Tennessee state parks and amusement parks.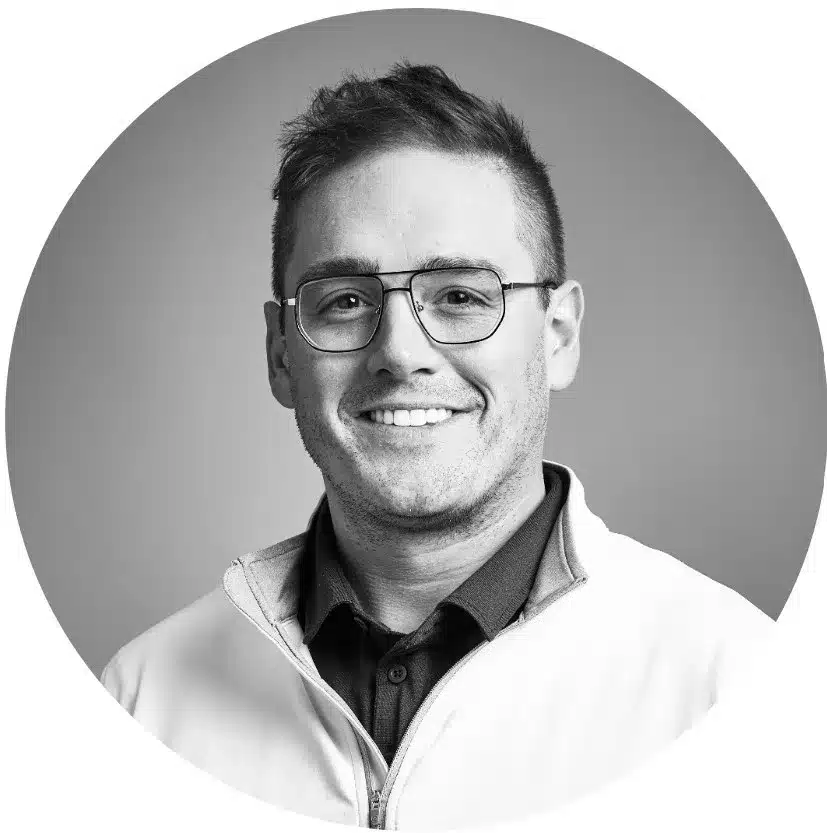 Zach Garrison
Acquisitions Editor
Zach discusses and introduces publishing options to the author that best fit their needs and goals for success. With over 10 years of experience as a sales professional, he enjoys connecting with authors while discussing their works, goals, and the future for their manuscript as a published book in order to ensure a rewarding experience with personalized service every time.
In his free time, Zach enjoys golfing, reading, making music, and hiking with his wife, Jessica, and dog, Augie.